adam&eveDDB, along with adidas and EA Sports FIFA Mobile, creates wearable tech that turns your real-world skills into in-game rewards

BOAST is a place where you can find out about recent creative campaigns.
It is a space where agencies can tell us about the new work they are proud of; blowing their own trumpet, so to speak.
Here's the latest from the creative world as we know it.
A campaign by adam&eveDDB
adam&eveDDB is working with the biggest brands in tech, sport and gaming to launch a groundbreaking innovation. adidas GMR (pronounced Gamer) is a smart insole that tracks your real world football skills and uses that data to improve your team in EA Sports FIFA Mobile – the better you get on the football field, the better your players become in FIFA Mobile.
Utilising Google Jacquard technology, the insole tracks footballers' speed, distance, shot power and passes. The data collected by the insole is then synced directly to the user's FIFA Mobile team.
Collaborating with adam&eveDDB, adidas secretly hid the GMR insole inside football boots in the days running up to the tech's official release on 10 March. A online film, promoted by some of football's biggest names, documents the high tech insoles being 'smuggled' into boots, before being hidden in stores around the world for gamers and footballers to find and sent to unknowing influencers.

The Battle
The launch film featuring Paulo Dybala, also created by adam&eveDDB, sees two people battling it out for the best team rating on FIFA Mobile by competing in a series of gritty real-world challenges to prove their skill.
The film is being followed by a product demo film and a series of 'skills videos' explaining how the product works and what it tracks. As well as creating the launch strategy and content for GMR, adam&eveDDB collaborated on certain elements of its development: packaging, in-game functions, visuals and branding.
Adidas GMR, specifically designed to fit in any boot, is being made available for purchase in-store and online, allowing gamers and footballers around the world to "Play connected".
Mat Goff, Joint CEO at adam&eveDDB said: "This has been an incredible collaboration to be part of, working with some of the best loved brands in the world to create a wearable tech product with proper impact – making in-game currency from your real-world skills and movement is wearable tech at its best."
Florian Alt, VP Marketing from Adidas added: "adidas GMR marks an exciting new era in sports innovation where digital and real world football overlap. By exploring and challenging traditional approaches to product development, alongside Jacquard by Google and EA SPORTS FIFA Mobile, we have been able to equip players with a whole new way to use their creativity for the betterment of sport."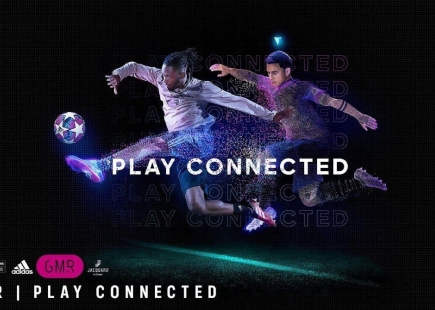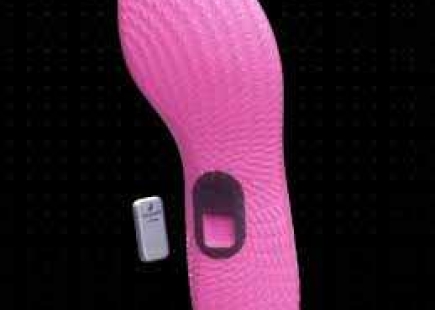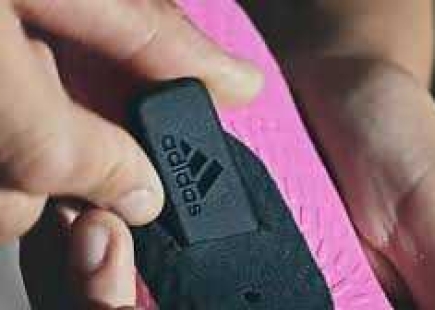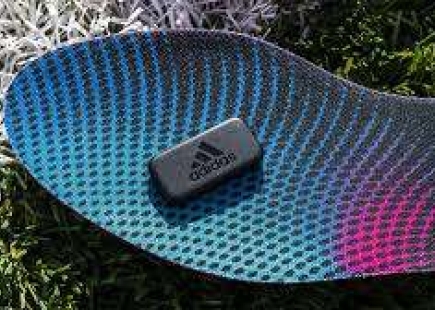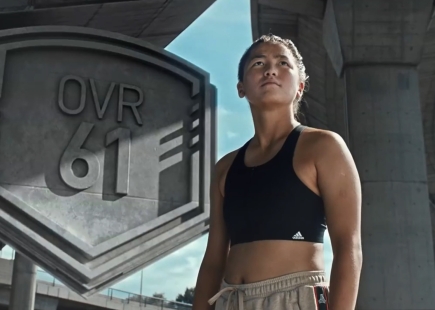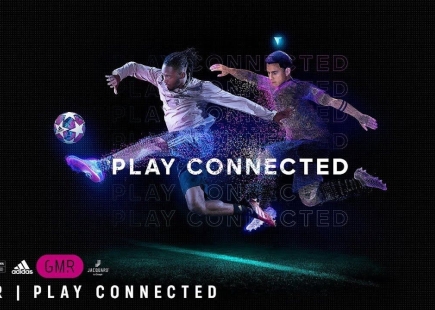 Credits
Client: adidas
Brand: adidas Football
Project/Campaign name: adidas GMR
First Air Date: 6th March 2020
Joint CEO: Mat Goff
Chief Creative Officer: Richard Brim
Creative Director/s: Simon Vicars & Andre Sallowicz
Creative/s: Simone Warme & Jeppe Vidstrup
Chief Production Officer: Anthony Falco
Agency producer/s: Mondi Howard & Kendal Drake
Chief Strategy Officer: Martin Beverley
Planning Director: David Mortimer
Planner: ShuHan Lee
Business Director/s: James Derrick
Account Director/s: Josh Smith, Kathryn Gooding
Project Manager: Ian Hughes
Design Agency: King Henry
Head of Design: King Henry, Paul Knowles & Alex Fairman
Artworker: Sam Stabler
Retouching: King Henry
3D Artist: Ben Fearnley
Motion Designer: Rob Monk
Media Agency: n/a
Production Company: Blink
Executive Producer: Paul Weston
Producer: Connor Hollman
Director: Pedro Martin-Calero
UK Production Manager: Duncan Bernard
D.O.P: Simon Chaudoir
Service Production Company: BAS Productions




Sports Choreographers: Mike Delaney & Marc Cumberbatch
Editing Company: TRIM
Editor: Fouad Gaber
Editor Assistant: Magda Plugowska
Post Production: Absolute Post
Post Producer: Nathan Hoad
Creative Director: Phil Oldham
2D Lead Artist: Tom Clapp
3D Lead Artist: Stephen Henry
Colourist: Matt Turner
Music Supervisor: Lauren Wilson @ Adidas
Audio Post Production: 750MPH
Soundtrack name and composer: "Intro" by Inja and Pete Cannon
Sound Engineer: Neil Johnson & Sam Ashwell
Photographer: Andy Glass
Photographic Agent: Rose Mullings @ Wyatt Clarke Jones
First Assistant: Daniel Hutton
Digital Operator: Gideon Marshall
Stylist: Mair Joint
Make-Up: Enzo Volpe
CGI Artist: Ben Fearnley
CGI Artist Agent: Sam Summerskill @ BA Reps
Retouching: King Henry
Producer: Kendal Drake
Photographer/Director Celebrity Shoot: Ruud Baan
Photographic Agent: Valie Fiordimare @ Take Production
Stylist: Ilaria Magini
Make-Up: Paola Fracchia
Service Production: Take Production