adam&eveDDB sends the Famous Five on their next GWR adventure

BOAST is a place where you can find out about recent creative campaigns.
It is a space where agencies can tell us about the new work they are proud of; blowing their own trumpet, so to speak.
Here's the latest from the creative world as we know it.
A campaign by adam&eveDDB
adam&eveDDB have launch the next chapter of Great Western Railway's campaign, featuring the Famous Five. The new TV spot "Five and the Jetpack", directed by The Greatest Showman's Michael Gracey, kicks off the campaign.

adam&eveDDB's campaign harks back to Enid Blyton's original Famous Five narratives, with an adventure that starts when Uncle Quentin shows off his latest invention – a homemade jetpack. The jetpack doesn't perform quite as it should, and when Uncle Quentin proudly presses the ignition button, he spirals out of control and into the sky.

The adventurous quintet quickly jump on a high speed GWR train in a bid to follow him and save him from whatever danger he may be in. From inside the train, they spot Uncle Quentin hanging off a distant castle, and in a race against time they speed through the stunning countryside, straight past queuing traffic, and catch him just before he falls.

The integrated campaign, created in collaboration with Friends Electric and Partizan, celebrates GWR's new timetable which has introduced faster journey times, a more frequent service, and better seating availability across their network.
This is the third instalment of the adventures embarked on by Julian, George, Dick, Anne, and Timmy the dog that adam&eveDDB has created for GWR. After three years of significant changes to GWR's business, the launch of their new timetable is an important milestone in their ongoing vision to re-value rail in the hearts and minds of the travelling public.

Paul Billingsley, Managing Director at adam&eveDDB says:"We couldn't be more proud to launch the latest chapter of this much-loved campaign. It's our third consecutive year of Famous Five work for GWR, and stands as testament to the power of pairing consistently distinctive brand assets with beautifully crafted story-telling."

Amanda Burns, Head of Marketing & Sales at GWR says: "It's always been our ambition to produce distinctive advertising that stands out in a crowded travel market. This new adventure enables GWR to promote the benefits of our transformation in an engaging and spirited way, inspiring a better way to travel to so many wonderful destinations on our network."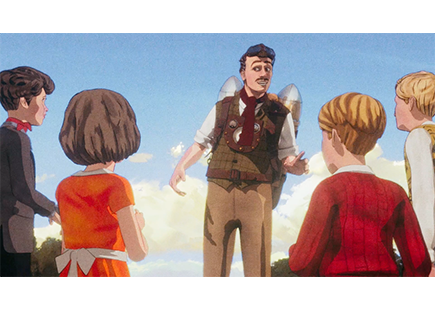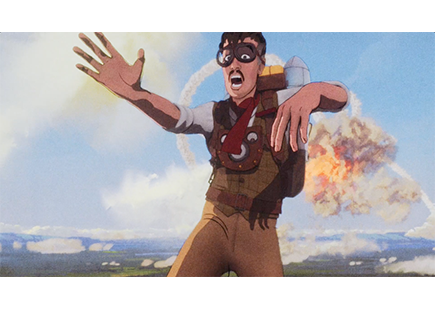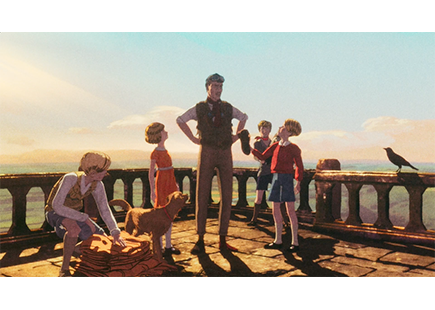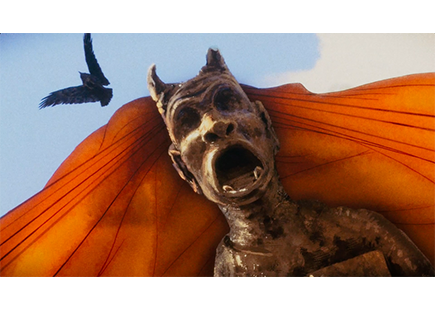 Credits
Client: Great Western Railway
Brand: Great Western Railway
Project/Campaign name: Five and the Jetpack
Launch Date: Thursday 6th February 2020
Clients: Amanda Burns – Head of Marketing & Sales / Candice Couillard – Senior Marketing Manager
Group Executive Creative Director: Ben Tollett
Chief Creative Officer: Richard Brim
Creative Director/s: Steve Wioland / Matt Woolner
Copywriter: Steve Wioland / Matt Woolner
Art director: Steve Wioland / Matt Woolner
Agency TV producer: Petrina Kilby
Agency OOH / digital / radio producer: Vanessa Speedy
Planning Partner: Matt Walters
Senior Planner: Rafael Guper
Joint Group CEO: Mat Goff
Managing Partner: Paul Billingsley
Business Director/s: Fay Taylor
Account Director/s: Betsy Bluer
Account Manager/s: Jake Gidley
Designer/Typographer: Sam Stabler
Media agency: The 7stars
Media planner/s: Leah Okomi
Production company: Friends Electric in collaboration with Partizan



Executive Producer: Barney Richard (Friends Electric), Jenny Beckett (Partizan), Duncan Gaman (Partizan)
Producer: Magda Krimitsou/ Larisa Covaciu (Friends Electric), Isabella Parish (Partizan)
Director: Michael Gracey (Partizan)
Editorial: Patrick Correll
Animation Production: Friends Electric
Post Production: Electric Theatre Collective
VFX Supervisor: Neil Riley
2D Artist: Lead: Taran Spear, Comp Team: Stirling Archibald, Ludvig Hallenius, Tane Welham, Tomer Epshtein, CJ Gaikward
Lead Animators: Steve Beck, Peter Baynton
2D Animators: Tim Sanpher, Ludivine Berthouloux, Sim Marriott, Denise Dean
3D Animators: Conor Ryan, Edwin Leeds, Mack Knights, Roly Edwards
3D Artist: Patrick Krafft, Jordan Dunstall, Ryan Maddox, Sergio Morales, Nikolai Maderthoner, Gregory Martin, Stefan Brown, Piers Limberg, Stuart Turnbull, Adrian Lan Sun Lu, Zach Pindolia, Romain Thirion
Colourist: Luke Morrison
Matte Painting: Painting Practice / Rafael Martin Coronel
Storyboard Artist: Brian Estanislao
Character Design: Kristian Antonell
Music Supervisor: Tom Stanford - Theodore
Audio Post Production: Sam Robson at 750mph
Soundtrack name and composer: Milo's Adventure - Michael Patti
If you enjoyed this article, you can subscribe for free to our weekly email alert and receive a regular curation of the best creative campaigns by creatives themselves.