Jersey Cows in Christmas jumpers: An udderly brilliant Christmas campaign

The Background
I'm a firm believer that PR is at its best when it utilises all the tools at its disposal, and Visit Jersey has just delivered a wonderfully amoosing festive example.
Most people will be aware that a 'Jersey' is a breed of small dairy cattle from Jersey, but perhaps less known, is that the island used to be famous for its woollen trade.
In fact, knitted jumpers came to be called jerseys, with the first recording of a jumper being called a jersey dating back as far as 1837.
So, when it came to launch a Christmas PR campaign to promote Jersey and its Christmas markets, overflowing with local goods, Visit Jersey turned to six Jersey girls – only one of which was human.
What They Did
Teaming up with Jersey farmer and Instagrammer @jerseycowgirl, Visit Jersey celebrated its iconic cows and knit trade with a campaign that not only tapped into a Christmas trope, but was ridiculous enough to cut through an especially-busy news agenda.
They put Jersey cows in Christmas jumpers!
In fact, they clothed five cows in total – Carol, Holly, Mary, Noelle and of course, Mariah Dairy. It was brought to life with fun photography and video content, all housed on a microsite with more information on what Jersey has to offer this December.
The Review
This is one of those ideas that's deceptive in its cleverness.
At first glance, it's so simple that it's almost obvious, and hard to believe that it's not been done before (and, in fact, the charity Send a Cow did put a cow in an Xmas jumper in 2014…). But the best PR campaigns are always beautifully simple, and all about finding the creative connections between the product and the opportunity – in this case linking Jersey's iconic cows and wool, with something Christmassy… and the 'Christmas Jersey Jersey' was the perfect fit.
But it's not just that – Visit Jersey used all the tools at its disposal to create a cost-effective idea that puts the very things it's trying to promote front and centre.

It's a celebration of Jersey, and I love it.
And in a backdrop of Brexit and a general election, this fun campaign is some much-needed light relief for newsdesks and consumers alike.
I only wish we could see a little more from the obvious star of the show – Mariah Dairy – perhaps going for the Christmas number one with, dare I say, All I Want for Christmas is… Moo?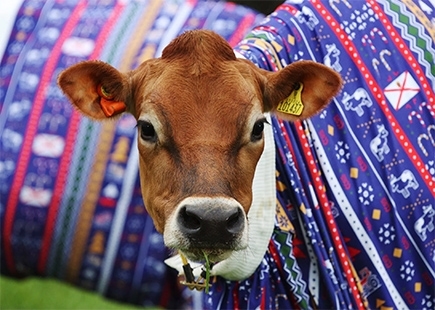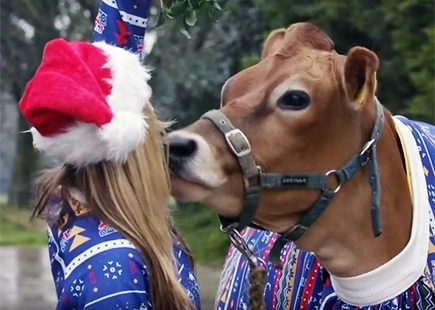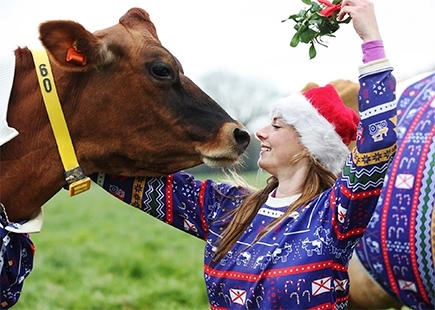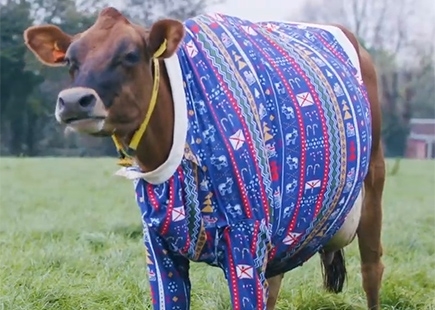 If you enjoyed this article, you can subscribe for free to our weekly email alert and receive a regular curation of the best creative campaigns by creatives themselves.