Apple's Snowbrawl is the action-movie of the winter

The Background
Apple already smashed it out of the park with its tear-jerking Christmas advert, but there's more to winter than getting families together right?
There's the opportunity, for some more than others, to chuck a perfectly formed piece of snow into the face of another, one of life's simple pleasures.
Apple has regularly shot adverts on its iPhones through 2019, now is the time to combine the new iPhone 11 Pro with winter's finest snowball fight.
The Big Idea
A snowball fight shot on a number of iPhone 11 Pros.
Simple as you get.
Watch and be enthralled.
What They Did
Apple is spoiling me by releasing, as it often does, a behind-the-scenes look at how this was created. In what looks like the most fun set ever, every angle is covered by iPhone 11 Pros attached to a variety of things from grips to gimbals to improvised-sledge dustbin lids.
Director David Leitch explains within the behind-the-scenes video how the young actors transformed into stunt performers on set under the guidance of adult stunt actors. The sequences help show the cinematic qualities of the latest iPhone.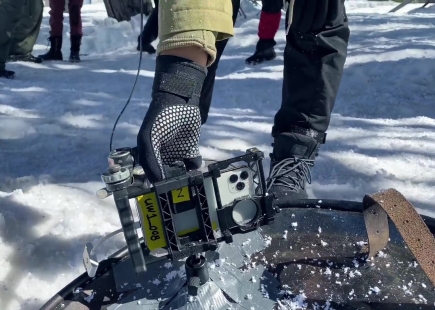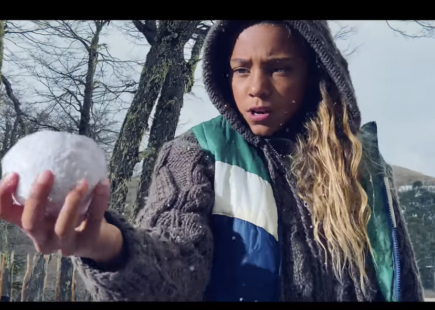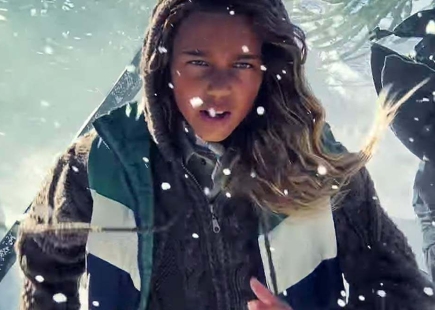 The Review
I've been trying to think of a witty way of explaining that I like this for a couple of hours now, but I'm not sure it needs it.
In the same way Apple creates simple, but engaging campaigns, I should probably keep it simple too.
This is fun, charming, exciting and inspires you to pick up your waterproof, 4K shooting device next time snow starts to fall.
It's a shame if anyone watches this and doesn't think back to childhood memories of schoolyard snowball fights.
There's also a sense of the TV series Stranger Things which adds to the story for me, achieved through the age differences between the protagonists, the underdog scenario, their energy and their style.
In Hindsight
Having worked on a rival tech brand for a few months, for me this sort of work from Apple shows why it leads the way and connects with consumers.
Smartphones nowadays are so similar, take a triple-camera system for example – Apple uses a dog in a wind tunnel to get the message across – cute, fun and so, so simple. Next, we see that the iPhone is tough through a load of toys being thrown at the £1,000+ device.
There's no painful explanation on why it exists or why it is better than the next smartphone – it's simple content that has an everyday element to it.
If you enjoyed this article, you can subscribe for free to our weekly email alert and receive a regular curation of the best creative campaigns by creatives themselves.