Army Confidence Lasts a Lifetime: Karmarama launches fourth evolution of This is Belonging campaign for The British Army

BOAST is a place where you can find out about recent creative campaigns.
It is a space where agencies can tell us about the new work they are proud of; blowing their own trumpet, so to speak.
Here's the latest from the creative world as we know it.
A campaign by Karmarama
Karmarama, part of Accenture Interactive, has unveiled its latest recruitment campaign for the British Army – Army Confidence Lasts a Lifetime.
The campaign shines a light on the unique and long-lasting sense of confidence earned in the Army, in contrast to quick hits of confidence that fade fast in the modern world.
The campaign is the fourth execution of the 'This is Belonging' series, showing how the Army helps recruits build a unique lifelong confidence through strong bonds and support from within in the Army, unique training and the achievements reached along the way.

With 89% of Gen-Z believing that self-confidence is important to achieving success in life, but 80% admitting it's hard to find it in today's society, the campaign shows how the Army offers an alternative path to achieve this self-belief.
The campaign is supported by new research that reveals 80% of Gen-Z believe they could achieve more in life with a stronger sense of self-confidence, with the same amount admitting it's hard to find long-lasting confidence in today's society. In a world with the pressures of social media, 72% check their social media channels more than ten times a day and a third of people see 'likes' on their posts as a short-term confidence hit. When it comes to long-term confidence, the majority of young people state that achieving a goal (62%) and support from others (53%), helps achieve this.
The TV spot follows a metaphorical journey of a soldier confronted with distractions from quick confidence hits, like fast fashion, intensive gym sessions to achieve a 'beach ready' body and a night out, set against encouragement from a fellow soldier, demonstrating an unshakeable confidence that belonging in the Army gives.
A further series of films and radio ads reveals moments within the Army which build individuals' lifelong confidence.
Posters challenge the promises of confidence that surround us in the modern world, which are easily gained but quickly lost, in contrast to a deeper, longer lasting confidence that can be found in the Army.
The campaign will also be supported with further integrated PR campaigns planned for 2020.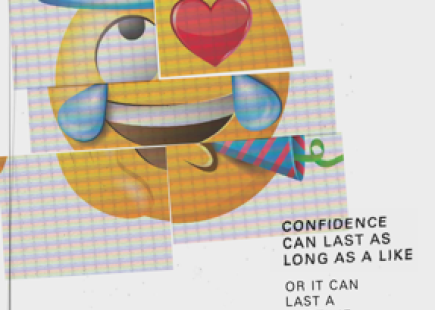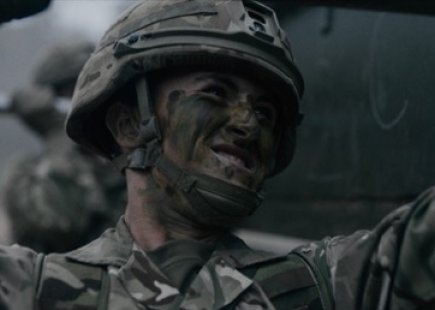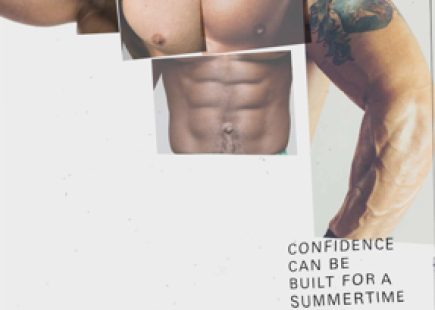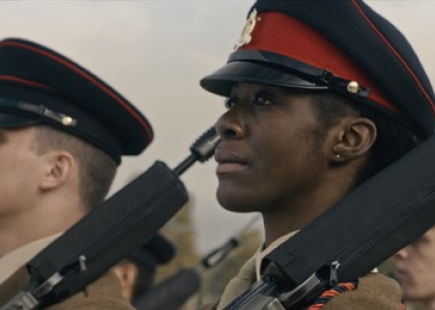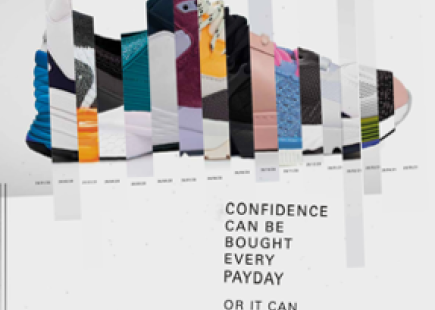 Nik Studzinski, Chief Creative Officer at Karmarama said: "Building on the foundations of the 'This is Belonging' campaign, this year's campaign highlights another benefit of a career in the Army, the sense of confidence you develop as a recruit. A deep sense of confidence that, just like the friendships you make and the skills you learn, lasts a lifetime. We're looking to build on last year's success, with more than 16,000 people applying to join the Army in January 2019, an increase of 71% on the previous year."
Nick Terry, Chief Marketing Officer Recruiting Group, comments: "It is really satisfying to see candidates grow into strong and confident soldiers throughout the recruitment process. Many have previously been in jobs where they did not feel valued, but by joining the Army they develop self-confidence and we want to show just how valuable this confidence can be. The recruitment campaign evolves each year and we are looking to build on the success of last year where applications reached a five-year high and 1.5 million people visited the recruitment website in January alone."

Previous 'This is Belonging' campaigns landed the emotional benefit of the strong bonds experienced in the Army (2017), how it's not only one type of person who finds their place in the Army (2018) and how the Army looks beyond stereotypes to see young people's potential (2019).
The 2019 campaign drove 95,000 applications in 9 months, and the highest number of recruits started basic training in September 2019 than in the last ten years as a result.
Army Confidence Lasts a Lifetime launched on 2 January 2020.
Credits
Client: The British Army

Client Name: Nick Terry, Capita for the British Army
Client Job title: Chief Marketing Officer
Creative Agency: Karmarama
Chief Creative Officer: Nik Studzinski
Executive Creative Director: Adam Kean
Creative Director: James Rooke
Planning Director: Matthew Waksman
Senior Planner: Rhonwen Lally
Creative: Meigan Brown
Creative: Tobias Owen
Executive Producer: Rebecca Hunter
Creative Producer: Cydney Chadwick
Head of Design: Simon Wakeman
Producer: Nosisa Majuqwana
Producer: Ben Honour
Production Assistant: Georgia Middleton
Head of Account Management: Charlotte Farrington
Account Director: Will Bright
Account Manager: Charlotte Allcock
Account Manager: Ollie Greenwood
Production Company (60" film): MJZ
Director: Nicolai Fuglsig
Producer: Alicia Richards
Executive Producer: Helen Kenny



Production Manager : Amelia Hanbury
Director of Photography: Justin Brown
1st AD: Rob Blishen
Offline Editor: Rick Russell at Final Cut
Production Company (10" films): Academy
Director: Billy Boyd Cape
Producer: Juliette Harris
Executive producer: Medb Riordan
Production manager: Gemma Priggen
Production assistant: Camilla Morris
Director of Photography: Molly Manning Walker
1st AD: Sascha Marden
Photographer: Jim Fenwick
Producer: Charlotte Long
Offline Editor: Stephen Dunne at Ten Three
Visual Effects Company: NineteenTwenty

VFX Supervisor: Ludo Fealy
VFX Supervisor: Bill McNamara
VFX Producer: George Reid
Colouring and finishing Company: Cheat
Colourist: Toby Tomkins
Sound Company: 750mph
Sound Design: Sam Ashwell
If you enjoyed this article, you can subscribe for free to our weekly email alert and receive a regular curation of the best creative campaigns by creatives themselves.