Audible's new UK campaign offers summer travel with a vintage vibe

A campaign by Fold7
This year, the UK will be settling in for staycations aplenty, as travel restrictions and underlying sense of caution threatens to ruin hopes of the usual trip abroad.
Audible.co.uk has always offered listeners the chance to escape to any number of fictional or factual destinations, but now they've gone even further. Their latest campaign in the UK, developed by Fold7, reimagines the brand as a means to travel, transporting its users across space and time, to offer a much needed escape this summer.
Fly Audible invokes a golden age of travel, harking back to the iconic imagery of classic travel advertising from the 1970s, promoting a wide range of destinations that the listener can be transported to.
Directed by Mark Denton and voiced by Julian Barratt, the TV spot takes us through a snapshot of the different places Audible can transport the listener to. From city breaks in (not so) friendly Gilead, warmer weather on the surface of Mars, or something with a little more fight Beyond The Wall, the spot takes us on an exhilarating trip across worlds, all from the comfort of your own home (or garden).
The TV campaign will be supported by radio that takes inspiration from the all-too-familiar Captain's announcements, although this flight takes passengers on a journey unlike any other, landing in Ancient Greece "at around 750BC".
The campaign will be live nationally across the UK from Saturday 11th July.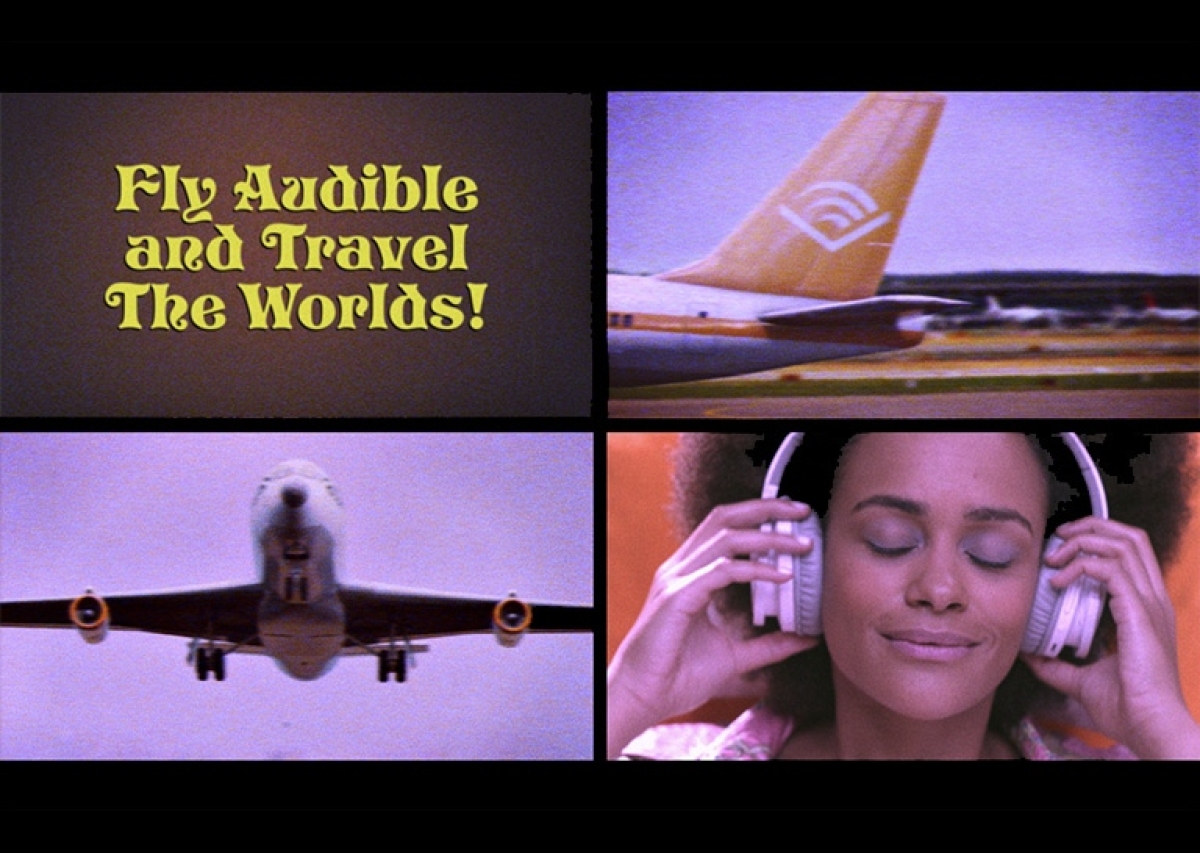 Get away, even when you can't
Matthew Parker, Director Brand Marketing, Audible UK: "Audible has always offered the chance to escape into other worlds. Now, more than ever, people are craving new and different experiences, and Audible can give you that opportunity to get away, even when you can't."
Ryan Newey, Founder and CCO, Fold7 said: "We need a creative shift in mood and with summer plans shelved, it's a good time to spread a little joy. Recasting Audible as the ideal travel partner for lockdown, transporting us to exciting and faraway literary destinations, we felt we could have some fun harking back to an era when the advertising was as special as travel itself."
Audible:
Matthew Parker - Director Brand Marketing, Audible UK
Fold7:
Ryan Newey - Founder & CCO
David O'Brien and Chris Bennett - Creative Team
Max Di Nunno - Producer
Sarah Benson - Strategy Director
Sarah Kay - Head of Account Management
Miles Woodford - Account Director
Thomas Thomas:
Mark Denton - Director
Trent Simpson - Producer
Editor : Matthew Prickett @ Cut & Run
Offline Producer: Ruth Minkley @ Cut & Run
Sound Design: Mark Robson@750 MPH
Post Production:
JAM VFX
VFX Producer: Evren Olgun-Knight
Colourist: Dave Ludlam
Flame Artist - Mark Robinson
CG Artist - Alessandro Mariotti