BBC shows just how many celebrities can be squeezed into one ad whilst promoting its BBC Sounds app
The Background
The BBC has always been linked with the most awesome music promos in the past, flexing its muscles with the heavyweights it could assemble in its videos to promote its audio offering.
'Perfect Day' was one of the most iconic, featuring legendary performers of the day belting out Lou Reed's hit from the 70s, giving it a bit of an overhaul and a glitzy video to bring it into the late 90s.
It seems a world away now, looking back on it, and the computer generated backgrounds look pretty pony in hindsight, but it captured the mood of the time and the charisma of the artists thrust against a green screen for their allotted time in their tight schedules.

The Big Idea
The BBC once again is getting behind one of its biggest launches in 10 years with BBC Sounds which encompasses personalised music, radio and podcasts in an app designed for your live streaming and on-demand listening pleasure.
What They Did
Once again, the BBC is digging out some big guns to appear in a well-constructed film, set this time in the daily life of a headphone-wearing young lady.
We join her early morning in her bathroom with a less dishevelled Rita Ora shadowing her, wearing a glittery top that looks like she neglected to take out the hangers that protrude from her shoulder pads. You can forgive the sparkly songstress as she obviously dressed in the dark for this early call.
She then starts to sing her latest tune, only to stop with a mardy expression mid-chorus to berate our early riser for listening to her on repeat and suggests she give something else a bash, so she can go back to bed for some shut-eye.
Thankfully Wretch 32 is there in her kitchen, serenading her with a misogynistic rap song about his dozen girlfriends, two of which he's stuck with having dumped the other ten. Before she has the chance to offer him any sympathy or tip coffee over his head, she is transported to her living room where Jared Leto is deep in conversation about a song that moves him to tears as she pumps out some stomach crunches right in front of his grill.
Having honed her six-pack, she decides to check out how her abs hold up to some belly laughs with Rachel Parris doing stand up in her living room to a guffawing audience. She looks none too concerned about all these strangers still in her flat as she heads out to the station. She might live to regret that when she comes back to find an empty cocktail cabinet and the place totally trashed. But off she goes to tackle her day and along the way, bumps into the likes of Mark Kermode, Brian Cox, Claudia Winkleman, Louis Theroux, Romesh Ranganathan, Idris Elba and blanks Kylie Minogue in a lift as she la la la'=s her way through her most enduring hit.
Even during a quick dash around the local supermarket, she turns a blind eye to an array of footballers and pundits, including Peter Crouch, laying waste to the carefully constructed displays in the aisles, but isn't spared the humiliation of being nutmegged by Tottenham's Son Heung-min.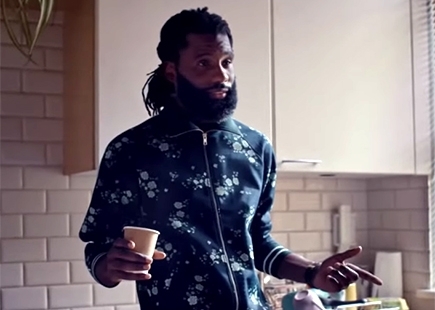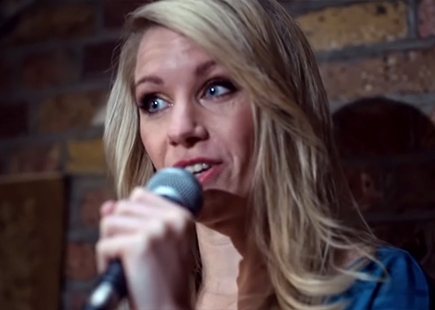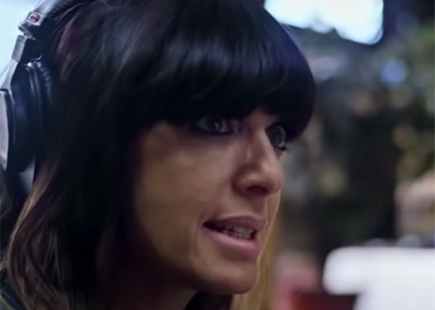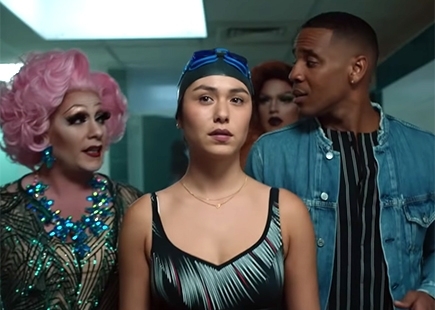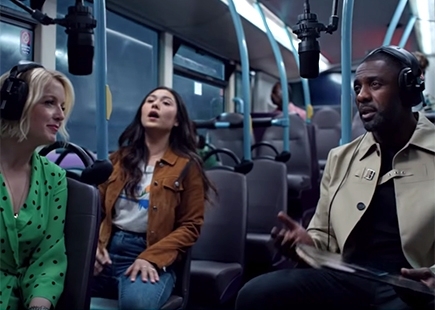 The Review
Yes, this is great storytelling, however unlikely the story seems, of the multiple uses of the BBC Sounds app and the genres of entertainment it covers. The performances are believable and the flow choreographed beautifully using sound design as its central theme.
I enjoyed it immensely, especially as our lady finished off her perfect day (see what I did there?) with Freddie bringing a tear to my eye with 'Who Wants to Live Forever'. That was before 'hanger shoulders' Ora ruined his performance shouting across the room "Oy, don't forget about me".
If you enjoyed this article, you can subscribe for free to our weekly email alert and receive a regular curation of the best creative campaigns by creatives themselves.