Britain's broadcasters unite in a TV first, created by Uncommon

'Our stories are your stories…'
A unique collaboration sees the BBC, ITV, Channel 4 and Channel 5 come together for the first time to share a special film for all viewers at the same time across their biggest channels. In total, 21 channels simultaneously broadcasted the film.
This rare TV moment marks and celebrates the role UK broadcasters play across our culture.
The message is brought to life with the aid of Uncommon Creative Studio, appointed collectively by the broadcasters.

In these unprecedented times, British public service broadcasters share a message in the form of a two-minute film, demonstrating the power of television and digital services to bring people together during a period of profound uncertainty.
The film features iconic moments from some of the UK's favourite and most-loved television.
These include clips from the BBC's Blue Planet II, Fleabag, Strictly Come Dancing, I May Destroy You, BBC News and BBC Sport, EastEnders, Man Like Mobeen and Normal People. ITV's Britain's Got Talent, Harry's Heroes, This Morning, Coronation Street, Quiz, ITV News and ITV Sport. Channel 4's Paralympics, Great British Bake Off, Ackley Bridge, Channel 4 News, Gogglebox and Derry Girls. Channel 5's The Yorkshire Vet, Cruising with Jane McDonald, New Lives in the Wild with Ben Fogle, Channel 5 News, Cold Call and Around the World by Train with Tony Robinson.

A united story
The film aired in a one-off roadblock special on 8 July at 8:58pm, ahead of scheduled programmes on BBC One, BBC Two, ITV, Channel 4, Channel 5, STV, S4C, 4Seven, E4, More4, Film4, ITV2, ITV3, ITV4, ITVBe, 5STAR, 5USA, 5Select, Paramount Network, and BBC Four. It will continue to play across all channels throughout July.

The film takes viewers on a road trip across the UK.
It goes on a journey through everyday familiar environments to more distinguishable and famous locations. We see farmers' fields, Cornish coastlines, factory floors, London estates to the Angel of the North, and the Royal Academy gallery. In every shot, flat screens and tablets continue to appear in these recognisable scenes, that make up our lives and routines.
The film was directed by Sam Walker through Pulse Films. The cinematic look and feel aims to create scale and tell the collective united story for our public service broadcasters during these uncertain times.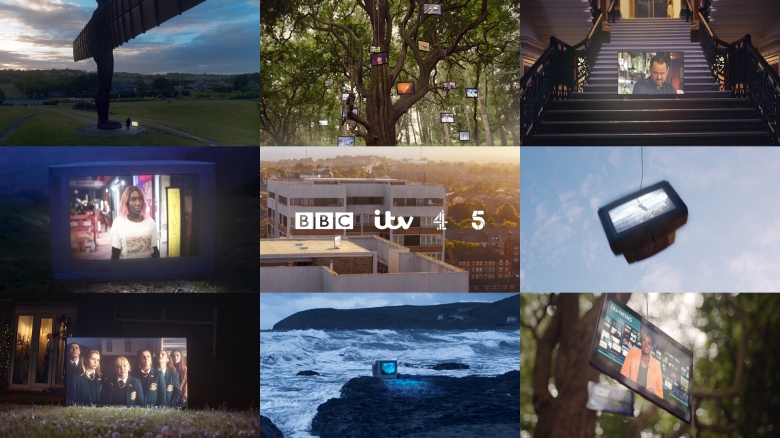 Nils Leonard, Co-founder at Uncommon Creative Studio, said: "British TV reflects and shapes our culture and who we are. Our debates, our conversations, our communities and our characters are all reflected in the stories we watch every day. These are our stories. British TV matters – now more than ever. This cultural moment is the kind of brief we built the studio to make. We're very proud to bring this moment to bear for our collective broadcasters."

The film tells a moving message of unity and pride through the lens of British TV.
It draws our attention to the countless stories that have changed us and helped us see the world differently, reminding us of the role British TV can play in our own stories too, with the powerful point: "This is the story of everything we've done. And everything we could be. This is us. This is who we are. Our stories are your stories."

Providing a unique perspective on the lives of people throughout the country is at the heart of each service – 'Our Stories' encapsulates this united core purpose. Free to air broadcasters also support and invest in the UK creative economy, commissioning programmes from independent production companies across the country. This is the first time such a collaborative and co-ordinated approach across the UK public service broadcasters to launch a campaign has been undertaken; the launch itself aims to reach 50% of the country's adult population.

Tony Hall, BBC Director General, said: "British free to air television - commissioned from the UK and produced in the UK – is here for everyone. We bring people together for the big moments - from a royal wedding to the World Cup. We are there at times of crisis and to provide comfort, laughter, education and entertainment. We do something special for the UK and provide authentic British programmes that our rivals simply don't offer."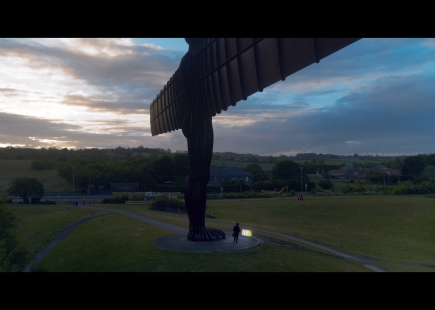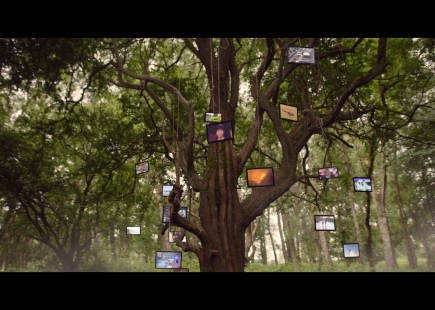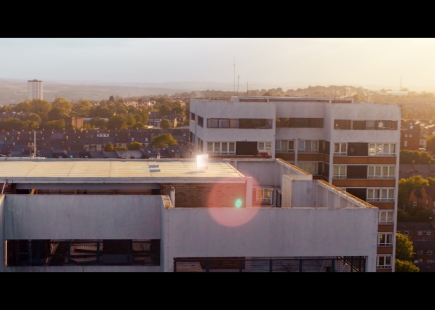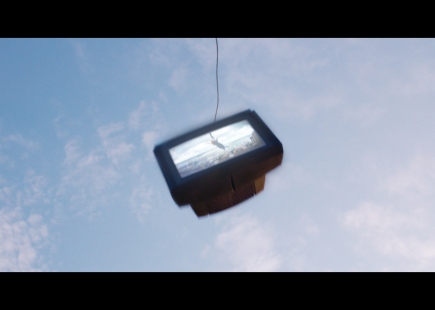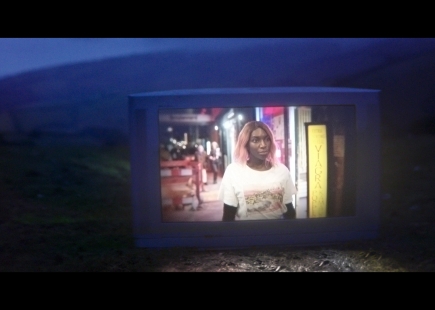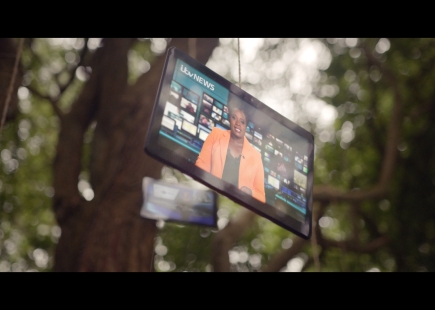 Credits

Campaign Name: Our Stories
Clients: BBC, ITV, Channel 4 and Channel 5
Creative Agency: Uncommon Creative Studio
Production Company: Pulse Films
Director: Sam Walker
Managing Director / Executive Producer: James Sorton
Producer: Neil Andrews
DoP: Jaime Feliu-Torres
Production Designer: Tim Gibson
Production Managers: Ben Burdock & Aaron Blackmore
Editors: Nathan Coetzee & Lewis Noll @ Underdog
Editors Assistant: Dom Rippl @ Underdog
Audio Post Production: Soundtree Music
Head of Music: Luis Almau
Sound Designer and Mixer: Tom Joyce and Henning Knoepfel
Executive Producer: Jay James
Post Production: Electric Theatre Collective
Colourist: Luke Morrison
VFX lead: James Belch
2D Artists: Taran Spear, Tane Welham, CJ Gaikwad, Nicola Bosari, Christian Block & Kia Coates
3D Artists: James Waterhouse & James Trimby
Post Producer: Jon Purton
Music Track: "Chrome Country" from the album R Plus Seven
Artist: Oneohtrix Point Never
Composer: Daniel Lopatin
Label: Warp Records
Publisher: Warp Publishing
Warp Licensing: Lucy James
VO Artist: Genesis Elijah (Wake The Town)
Additional Credit: Sir Antony Gormley - Angel of the North, 1998.
Commissioned by the Gateshead Metropolitan Borough Council.

If you enjoyed this article, you can subscribe for free to our weekly email alert and receive a regular curation of the best creative campaigns by creatives themselves.