Cadbury Creme Egg and ELVIS create 'EATertainment', the world's first VOD platform to heighten your Creme Eggsperience

BOAST is a place where you can find out about recent creative campaigns.
It is a space where agencies can tell us about the new work they are proud of; blowing their own trumpet, so to speak.
Here's the latest from the creative world as we know it.
A campaign by ELVIS
Cadbury Creme Egg, the Mondelēz International owned chocolate brand, is entering the world of content streaming with the launch of 'EATertainment', the world's first chocolate VOD platform.
This tongue-in-cheek initiative was developed in partnership with creative agency ELVIS.
Following three years of the multi award-winning 'Creme Egg Hunting Season' campaign, 2020 sees the brand take a completely new direction with the launch of its own free-to-access video streaming platform, CremeEggEatertainment.com.
'EATertainment' is a playful take on the ever-increasing number of streaming platforms, from established players like Netflix through to new entrants such as Disney Plus and Apple TV Plus.

Inspired by the wide-ranging consumer debate surrounding the best way to enjoy the uniquely, multi-sensory Creme Egg eating experience, the platform will host a wide range of cinematic short films worthy of the big screen; a mindful-mess series and brain-gasmic ASMR episodes. Viewers will be able to instantly stream anywhere on any device.
In addition to a 'standard' viewing package, viewers can also unlock ALL-YOU-CAN-EATertainment – a premium option that gives the audience access to additional bonus content by scanning a Cadbury Creme Egg, making 'EATertainment' the first streaming platform to offer premium viewing in return for the purchase of a product rather than a direct financial payment.
The initiative is Cadbury Creme Egg's first non-broadcast channel campaign, in which new audience opportunities are explored alongside highly optimised digital, social and out-of-home plans that offer a taste of what can be found on the hub. As part of this, Cadbury has chosen to partner with Amazon Prime Video to tap into a highly engaged audience of streamers. Two cinematic pieces of original 'EATertainment' content, written and produced by Amazon, will sit exclusively on the Amazon Prime Hub, driving viewers left wanting more to CremeEggEatertainment.com.
Strategy, creative and content is by ELVIS.
Media planning and buying is handled by Carat, and partnerships are managed by Storylab.
PR is led by Golin.
Raphael Capitani, Brand Manager, Cadbury Creme Egg, said: "We're truly thrilled to reveal this 'eggciting' new direction for Cadbury Creme Egg, in partnership with ELVIS. With the launch of 'EATertainment', we're turning the Creme Egg eating experience into entertainment. We're going to offer people the perfectly paired feast for their eyes and ears when they tuck into a tasty Cadbury Creme Egg."
James Hudson, Associate Creative Director, ELVIS, added: "Consumers today either want utility or entertainment – and increasingly ignore brands and ads that don't deliver against this. Cadbury Creme Egg is a brand born to entertain, and what better way to act like an entertainment brand than playfully wading in to the streaming war? Get ready to eat with your eyes and ears!"
Hanna Puggaard, Account Director, Carat, observed: "It's imperative that we act like a true entertainment brand in both creative and media. Taking learnings from various distributors and content providers, we're creating bespoke short-form 'trailers' that dial up key scenes to drive intrigue. We'll also be seeding content across contextually relevant entertainment environments like YouTube, Facebook, IMDB and Amazon with click-throughs to the website to watch more. Moving our broadcast investment away from TV to outdoor reflects the stature and fame approach used for large film releases and makes the Cadbury Creme Egg EATertainment brand feel ubiquitous."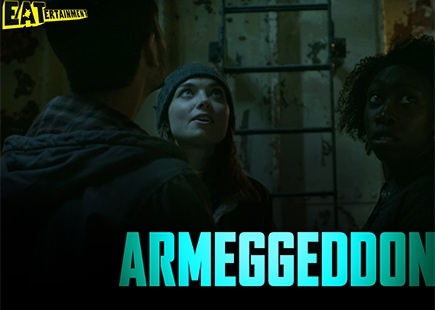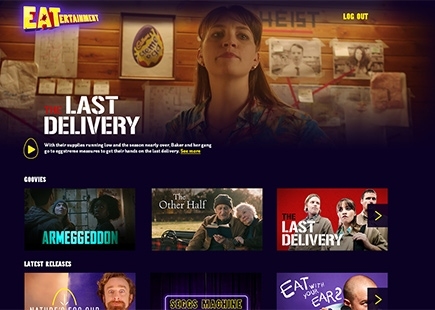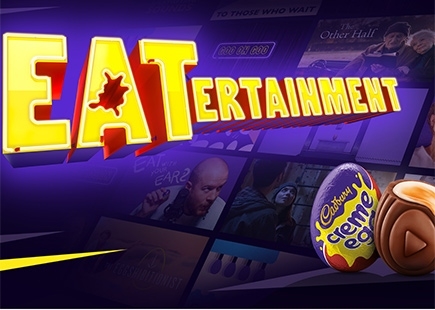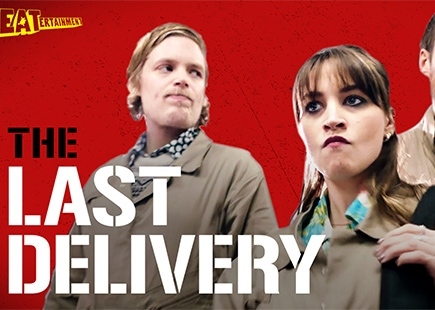 Credits
Client: Cadbury

Brand Manager, Cadbury Creme Egg: Rapha Capitani
Senior Brand Manager, Cadbury Creme Egg: Declan Duggan
Digital Project Manager, Mondelēz: Derren Valydon

Creative agency: ELVIS
Creative Managing Partner: Neale Horrigan
Managing Partner, Clients: Caroline Davison
Associate Creative Director: Rob Griffiths
Associate Creative Director: James Hudson
Producer: Louis Mason
Digital Producer: Danny Brooks
Planning Director: Camilla Yates
Design Director: Chris Dorn




Designer: Beth Stanbridge
Senior Motion Designer: Bene Tanser
Motion Designer: Luis Viana
Technical Director: Steve Thornton
Senior Developer: Joel Mitchell
Account Director: Michelle Simons
Account Manager: Sasha Bachir
Production company: Craft Films
Directors: Adam Wimpenny, Joe Beverley & Samuel Hurlock, Robin Mason, Zac Ella and Rob Streeter
Sound design: Mike Pacheco
Media agency: Carat
Partnerships agency: Storylab
PR agency: Golin

If you enjoyed this article, you can subscribe for free to our weekly email alert and receive a regular curation of the best creative campaigns by creatives themselves.