Gender pay gap reporting is reinstated
Reinstatement of gender pay gap reporting
WACL's campaign for the reinstatement of gender pay gap reporting has impacted government policy, resulting in a new deadline for gender pay gap reporting this year.
Companies that do not make the original April deadline will have until October 4th to report their gender pay gaps. The reporting requirement was suspended entirely last year due to the pandemic. The Equality and Human Rights Commission has also committed to introducing ethnicity and disability pay gap reporting as soon as possible.

Jackie Stevenson, president of WACL and founding partner and CEO, The Brooklyn Brothers, said: "We're delighted by the EHRC news that mandatory GPG reporting will be reinstated and we look forward to no further delay and the good news that ethnicity and disability pay gap reports will be coming next. Diversity is good for business and must be more front of mind as the economy opens up and we build back better."
WACL's statement, written with sister organisations the CMI and the Fawcett Society, coupled with a petition that has already gained over 2,000 signatures, all kept up the pressure for change, demanding that businesses be held accountable for both reporting numbers and disclosing its strategies around closing the gender pay gap.
On 8th March, International Women's Day, WACL will be holding an event with a panel of experts who will give a clear picture of the benefits of Gender Pay Gap reporting for business, society, and women, as well as the very best advice on how to improve the structure in your business.
In light of the disproportionate impact lockdown and the UK's pandemic policy response has had on working women, particularly Black, Asian, minority ethnic and disabled women, it has never been more important to challenge and support businesses in reporting their GPG and to encourage everyone to have a robust strategy for addressing the Gender Pay Gap.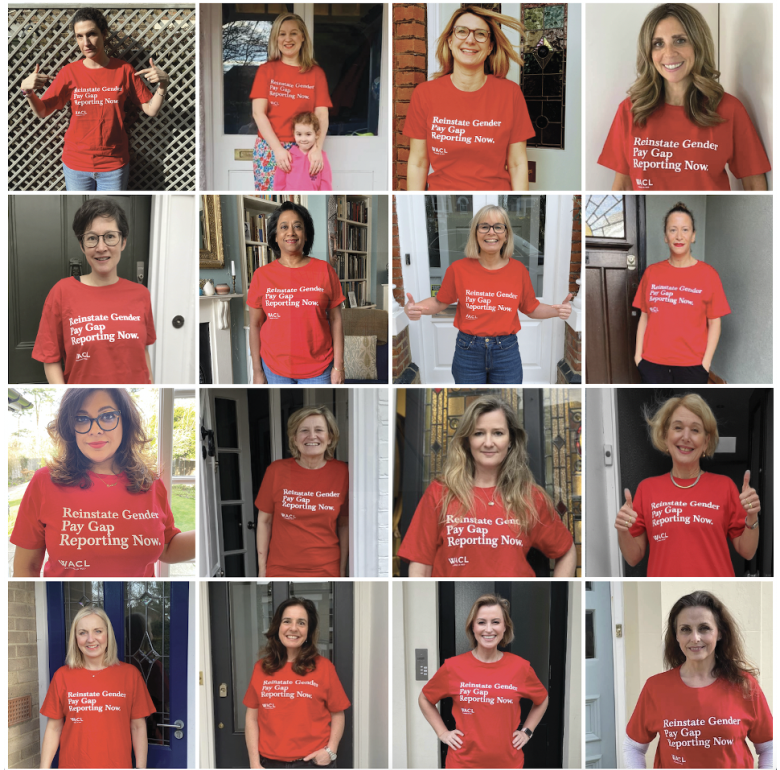 If you enjoyed this article, you can subscribe for free to our weekly email alert and receive a regular curation of the best creative campaigns by creatives themselves.