Cantona finally makes a decent film as Paddy Power launches its very own Brexit Bunker

The Background
Sign me up because frankly I. AM. OVER. IT.
The dreaded B word has been repeated over and over again, not only dividing and confusing the country, but clearly our politicians.
It all currently feels like a bad game show. The kind where the contestants are clueless and fudging up most of the questions; whilst you shout at your TV cursing that you'd have done a better job.
Cue the one and only Paddy Power!
The cultural commentators who, for the most part, always get it right.
The Big Idea
Paddy Power has launched its very own Brexit Bunker, in which one lucky Brit will get the chance to escape all Brexit bombardment in a fortified hideaway positioned in the middle of the English Channel.
The bunker will have the best of British culture including Marmite, baked beans and tinned sardines (how glorious) as well as catching up on the latest episodes of Corrie – so you now don't have to wait for Christmas to figure out who Peter Barlow is and what crookery he's been up to!
Partnering with Eric Cantona, who the brand has dubbed "Britain's best import", Paddy Power has also released content showcasing the Brexit Bunker.
Detailing maybe the worst and most memorable parts of the Brexit debacle, scenes include Boris's abseil as well as Theresa May's Dancing Queen choreography aptly recreated by Cantona (which in my mind is still a joke… IF SHE WASN'T OUR PRIME MINISTER).
The Review
As always, the brand has activated the perfect tongue-in-cheek campaign to keep it cemented as a trouble-making brand as well as a social commentator.
This campaign has taken the general feeling of the public and transformed it into a great campaign and a space that most brands wouldn't naturally activate within, for fear of backlash.
There were many parts of the video that were hilarious and that's coming from someone who finds none of this funny and probably will not unless I am greeted on 1 April with "April Fools, this was all just a prank, oh aren't we Brits funny" type news announcement.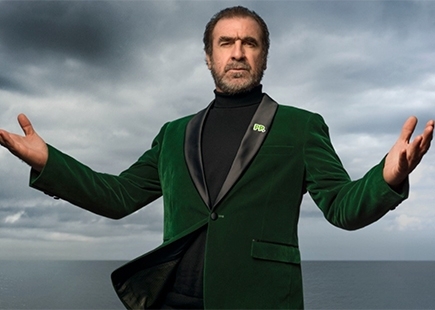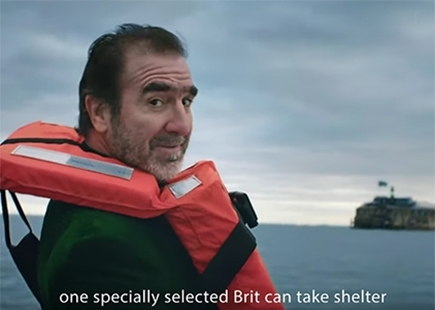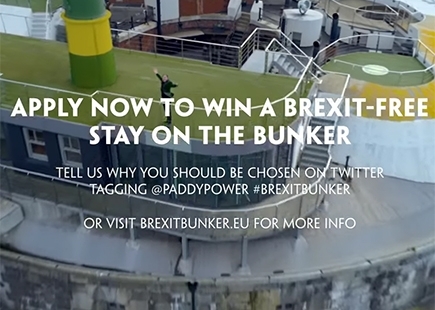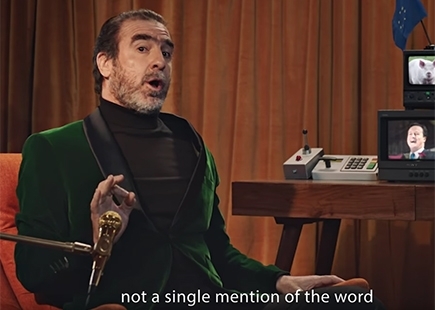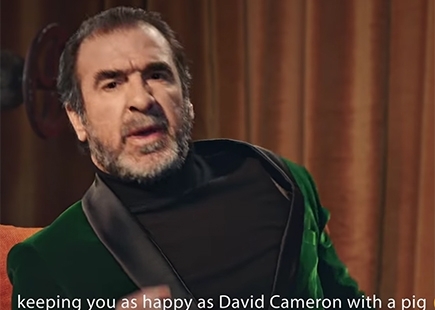 In Hindsight
I now wish that publications didn't report the Paddy Power stunt mixed in with Brexit news – as I've skipped past those in newspapers so may have missed my chance to apply.
Currently, now hoping EE will launch a follow-up campaign to cut any Brexit news alerts from being sent to my phone and if not, I'm considering not paying my phone bill – just to make it stop.
As for a score, I'll give it FIVE mins to get me into that bunker until it's all over.
If you enjoyed this article, you can subscribe for free to our weekly email alert and receive a regular curation of the best creative campaigns by creatives themselves.