'Break the routine' in this immersive experience from car rental service THE OUT

On demand car rental service THE OUT, part of Jaguar Land Rover, is celebrating the release from lockdown and the return to spontaneity with the launch of an immersive theatrical experience designed help people to break free from their daily routine.
Other.London created this one-of-a-kind experience, called the 'extraction service', in partnership with the Heritage Arts Company.
Participants in the experience will take delivery of a brand-new Land Rover Defender provided by THE OUT and are given a postcode to enter into the satnav before driving to a mystery destination. Along the journey there are several scripted interceptions involving a set of mystery characters. As well as the secret rendezvous, there will be codes to crack and all kinds of thrilling diversions along the way. Once at the location, they will be treated to a unique and out-of-the-ordinary experience.
Other.London's campaign, which deliberately challenges lockdown routines, defies traditional advertising routes and aims to demonstrate the brand's commitment to adventure and escapism.
For the campaign, Other.London took the opportunity to create new outlets for the theatre community which has suffered so badly during the pandemic, as well as working with up-and-coming young talent, including director Ntando Brown and photographer Jesse Crankson.
TimeOut will run a competition to win one of THE OUT's exclusive 'extraction services' on its newsletter and website, amplified on paid social. The launch includes a master film running on THE OUT's website, YouTube, Instagram and Facebook pages, as well as stills and gifs for social and digital channels.
The first few days of the experience will be open exclusively to a handful of influencers, journalists and TimeOut competition winners. It then opens up to the public to book a place for themselves.
Established in 2019 to provide home drop-offs and pick-ups of brand-new Land Rover, Range Rover and Jaguar cars, THE OUT believes that being stuck in a routine is lethal to people's wellness, creativity and livelihoods.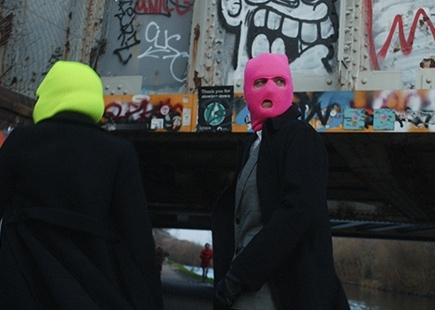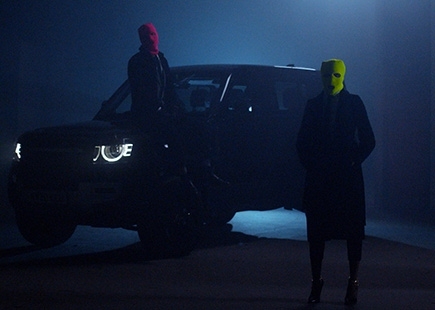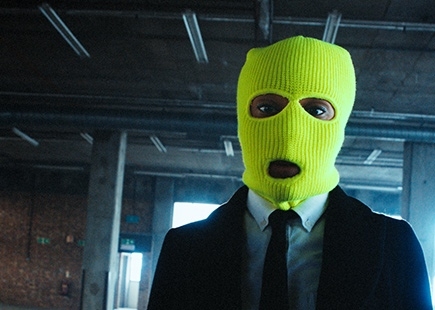 Aaron Cole, CMO at THE OUT said: "Running a car rental business during multiple lockdowns has been a little tricky. We needed to bounce back with something a little bit special, a little different. But also a way to test out new business opportunities. So we needed an idea that would earn awareness but also act as a positioning statement for the brand. Not the easiest brief in the world.

"Break the routine is a call to action that is not just reflective of getting out after lockdown, but of any routine we can easily get stuck in. The immersive experience Other.London and Heritage Arts have created is a punchy, fun, and engaging way to highlight the benefits of THE OUT service. Helping people break those routine habits and escape the everyday, even for a few hours – all while driving a brand-new Land Rover Defender."
Kyle Harman-Turner, ECD at Other.London said: "These lockdowns have suffocated our sense of spontaneity. We've all been trapped in these weird cycles of video call hell and walks around the same local park. With the nation eager to get back out, we decided to help them do it in style. We set up a bespoke extraction service. Working with The Heritage Arts Company, we've scripted an entire narrative across the journey and destination. There will be secret rendezvous, codes to crack and wild diversions. We'll make people feel reenergised, all whilst helping to get the theatre industry back on its feet. The ambition is to roll the extraction service out as a long-term business with THE OUT, all powered by Jaguar Land Rover."
Credits
Executive Creative Director, Art Directors, Copywriter, Account Director, Agency Head of Production: Other team
Photographer: Jesse Crankson
Director/ Production C: Ntando Brown
Production company: Out Since Tuesday
Line Producer: Xuxa Deschamps
Cast: Koral Neil, George Barnard-Mizon, Eddie Usher
Editor: Julian Fletcher, Steven Waltham, Whitehouse Post
Post-production: Richard Fearon, Black Kite Studios
Sound Design: Sam Robson, No.8
Music: Jason Julian
DoP: Jasper Enujuba
If you enjoyed this article, you can subscribe for free to our weekly email alert and receive a regular curation of the best creative campaigns by creatives themselves.