Carling returns to its hometown to tell the story behind its lager

The Background
For those of us of a certain age, the brewing industry saw some of the most creative and memorable ads in our formative years in advertising.
The 80s and 90s were a real heyday for beer brands with innovation coming in both products and their communications. Who can forget Peter Kay's 'Get In' spot for John Smith's, Griff Rhys Jones Holsten Pils ads, not giving a XXXX for any other lager or the great Foster's ads of that era?
Carling was always seen as Britain's lager. A mainstream, session beer available in more pubs than any other in the UK.
It became synonymous with football after its initial sponsorship of the newly formed Premier League in 1993. It followed this with the Carling League Cup thus reinforcing its mass-appeal credentials.
Times were good. It was one of the lads.
But times change and it seemingly lost its identity after the football sponsorships ended.
So, what does it stand for now and what personality is it building for new millennial drinkers?
The Big Idea
We seem to be in an era within the brewing industry where big is not always a good thing.
Now small, craft beers such as Brewdog and Camden Hells Lager, have seen huge success by communicating a passion for beer and bringing a smaller, more specialist feel to everything.
Now it's all about ingredients and provenance.
No more can a beer brand expect anything from drinkers just because it is big or well known. People want more – more information about what's in the beer and more justification for choosing it.
Carling has recognised this and created its 'Made Local' campaign to address what it believes people want.
What They Did
Carling is made in the traditional home of British brewing, Burton-on-Trent. So the new campaign starts from these roots and depicts the strength this gives the brand, the ingredients used and the expertise of the many people involved. But it's all done in a very unassuming, documentary style with none of the big brand gloss and polish of old.
The idea behind the execution is to focus on people making things happen in their hometown.
No more will regional towns be overlooked as stereotypical 'Hicksvilles'. Just take a deeper look and you'll see a varied and interesting landscape. We start in Burton-on-Trent, but then a second execution takes us around the UK featuring different people from all walks of life. But all very much a part of the communities they exist in.
The campaign is due to expand significantly over the coming years with support going to local community projects where the link with the brand can be seen in action. Funding from a Made Local fund will be made available for projects having a positive impact on local communities.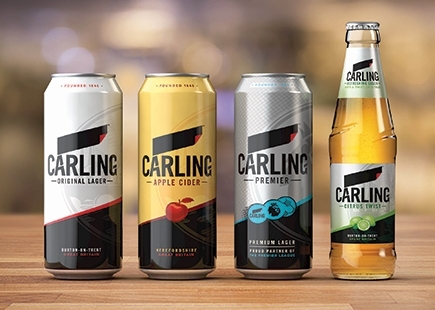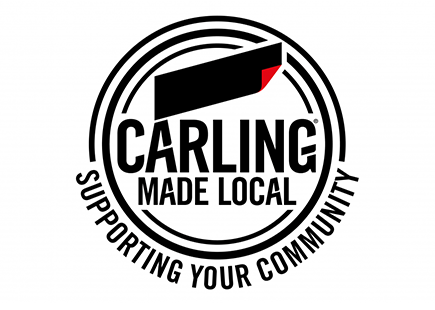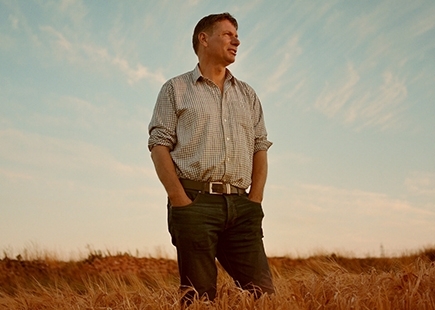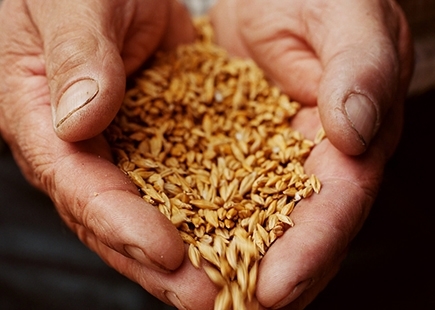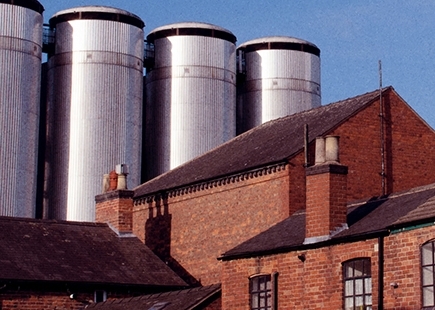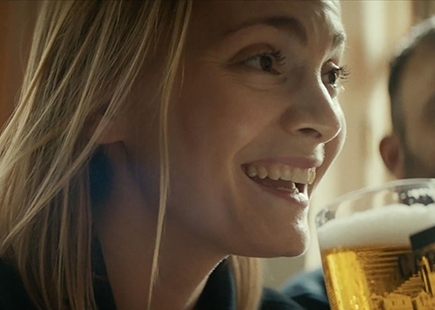 The Review
I have to confess, I used to work on Carling many years ago, so do have a bit of a soft spot for the brand. When it was king of football, it really had a personality you understood. So I for one am pleased to see this re-invigoration of the brand.
I think most of us would be hard pushed to name any Carling advertising from the last 10 years and I'm not sure this campaign will have the same instant impact of years gone by. However, a long-term brand positioning does take time (clue's in the term!) and I think, with enough support both in mainstream advertising, at point of sale and within sponsorship of local projects, this could have legs.
I do like the ambition of the brand to try and become the champion of all things local, although it is a territory that many brands have dipped their toes in recently. Brands such as American Express and Visa have extolled the values of supporting high-street shops so it will be interesting if Carling rises to the top of the local pile.
Cynics may claim that it's just an angle to sell more and do big brands really care about community and local people? I hear that, but we as consumers have never had more power, with social media giving us the ability to name and shame brands in an instant. So making big brands put more back into our communities is no bad thing in my opinion and I'll happily go back to Carling next time I'm in the pub if I see evidence that it is practising what it preaches.
In Hindsight
I haven't seen any social content for the campaign – I assume there is some as it seems a natural source of regular and interesting content. I liked the docu-style executions and thought they brought the idea to life without too much reliance of a voiceover leading you along.
It could be the start of something very big if it sticks with it has planned. It's the sort of idea that needs a long time to resonate and become associated with a brand.
If you enjoyed this article, you can subscribe for free to our weekly email alert and receive a regular curation of the best creative campaigns by creatives themselves.