Channel 4 debuts the winner of its Diversity in Advertising Award with Starbucks' groundbreaking #whatsyourname advert by Iris

A campaign by Iris
Channel 4 is premiering the winner of its Diversity in Advertising Award, which was awarded to Starbucks for its ground-breaking commercial #whatsyourname.
The theme for Channel 4's award this year was LGBT+ and the pitch winning idea celebrates the life-changing moment facing some transgender and gender diverse people as they use their new chosen name in public.
It is inspired by real life experiences of individuals who find Starbucks stores to be a safe space, where their new name is accepted and they are recognised as who they really are.
Starbucks are partnering with the charity Mermaids to expand their helpline to support transgender people and their families, by selling a Mermaids cookie in stores across the UK.

The winning entry celebrates the life-changing moment facing some transgender and gender diverse people as they use their new name in public.
The #whatsyourname advert depicts 'James' who is transitioning but faces everyday challenges because he does not identify with his birth name, 'Jemma'. It culminates with him trying out his true name for the first time at a Starbucks store, by asking to have the name James written on a Starbucks cup, which is called out by a barista.

The Channel 4 Diversity in Advertising Award was judged by leading figures from both the advertising industry and LGBT+ community including: The IPA, Marketing Society, Stonewall, the LGBT+ Awards and actress Annie Wallace, the first transgender person to portray a reoccurring character in a British soap opera.
This is the fourth year of Channel 4's Diversity in Advertising Award and this year's theme challenges the lack of representation and stereotyping of the LGBT+ community in advertising.
This came following a study [1] that revealed only 0.3% of TV adverts feature a transgender person, despite the community making up at least an estimated 1% of the population. [2]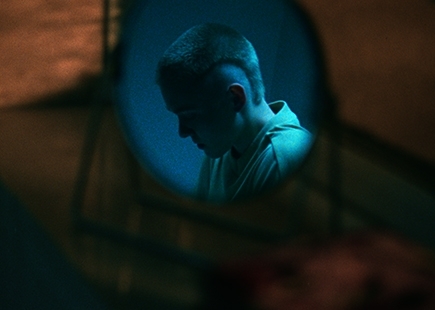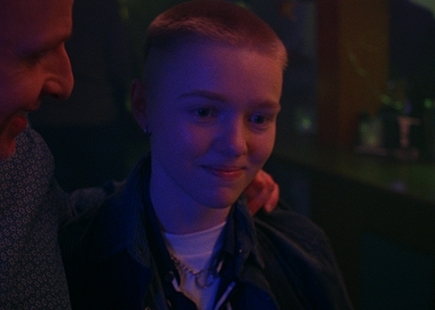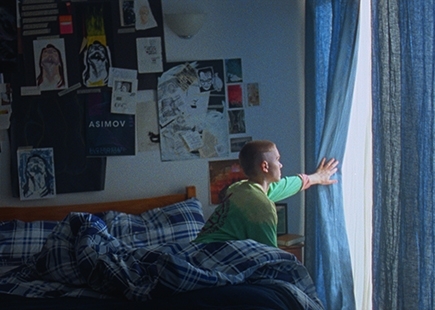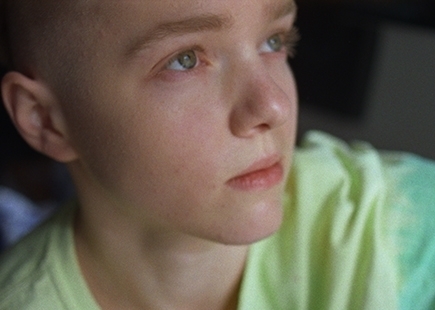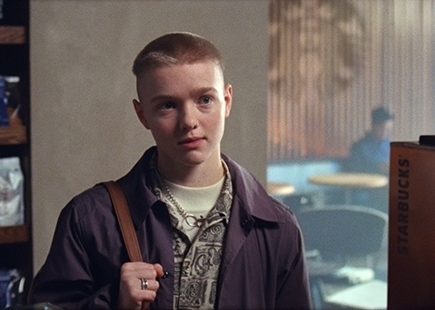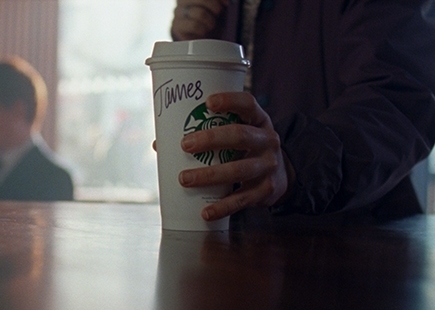 Matt Salmon, Interim Director of Sales at Channel 4, said: "We created the Channel 4 Diversity in Advertising Award to create positive change around representation of diverse groups in advertising, and the annual £1 million airtime prize has so far delivered three fantastic campaigns that broke new ground. This ground-breaking advert from Starbucks is an incredibly worthy recipient of the award and we hope this campaign encourages other brands to improve LGBT+ representation in their advertising."

Alex Rayner, General Manager, Retail UK said: "We are proud to have been recognised by the Channel 4 Diversity in Advertising award and we were moved to discover that individuals find our stores a safe space to try out their new names when transitioning. Since our beginnings, creating a warm and welcoming 'Third Place', where members of the community can gather, has been central to our mission. Writing a customer's name on a cup and calling it out is symbol of this warm welcome."
The advert was created by Starbucks creative agency partner, Iris.

Grant Hunter, Executive Creative Director at Iris explains; "The most important part of the creative process on this project is authenticity. We liaised with the trans community throughout and our partnership with Mermaids was integral to that to ensure that we were true to the experience. Deadnaming has been described to us as almost like little electric shocks every time your dead name is used instead of your chosen name. That's something we hadn't appreciated until we chatted to the community. It totally re-framed the everyday action of names on cups which I'm sure many of us take for granted.
It's all based on a truth about how members of the trans community have tried out their chosen name in Starbucks stores. At its heart it's an everyday human story that should make us all more empathetic to that life experience. Against the broader cultural climate of intolerance (hate crimes have more than doubled in the last 5 years according to home office figures) it's more important than ever that we open up the conversation around identity and foster greater understanding in the UK."

Amy Bryson, Managing Partner from the agency said: "We believe brands should be brave, progressive and challenge the status quo, which is why we're so passionate about this campaign and the impact it's going to have.
It was critical for us to tell 'James's story' in an authentic way, so we spent time with people from the trans community who have experienced 'dead-naming' to make sure our work truly reflects their experiences. We hope the campaign will raise awareness about the importance of identity and acceptance in a time when hate crimes are on the rise."

As part of its winning entry, Starbucks is also raising a minimum of £100k for the UK charity Mermaids, which supports gender-diverse children, young people and their families.
The organisation has seen over a 600% increase in demand for its helpline services in the past five years.
The helpline, email and webchat services offer information, support and access to a community of other young trans people and their families. The funding will help grow the Mermaids helpline service, allowing the charity to employ an additional helpline operator and extend its webchat service, which provides vital support to young trans people. The funds will be raised through the sale of a limited-edition Mermaid Cookie, available at participating Starbucks stores.
Susie Green, CEO of Mermaids said: "We are thrilled to be part of such a fantastic and empowering campaign. We know, from 25 years of experience, how important it is to acknowledge people's true identities. The funds raised through #whatsyourname will allow us to make a meaningful change to our helpline services, which support young trans people and their families who are so desperately in need of access to information and reassurance. Simply by acknowledging the existence of trans people in a television advert will help many people to feel less isolated and understand that they are valued."

Insight
Taking a customer's name, writing it on a cup and calling it out is a symbol of the warm welcome at Starbucks.
Starbucks #whatsyourname campaign celebrates this signature act and the significance it can have for some transgender and gender diverse people as they use their new name in public.
The advert was inspired by real life experiences of people who were transitioning. We discovered that they found Starbucks stores to be a safe space, where their new name was accepted, and they could be recognised as who they are.
As part of the #whatsyourname campaign, 'Moving Portraits' celebrate real life stories of how people chose their new names. Meet Cairo.

More real life stories here.
Credits
Iris

ECD: Grant Hunter
ACD: Eli Vasiliou
Film creative: Eli Vasiliou (ACD Copy), Richard Peretti (Senior Creative Art)
Other creative: Giulia Frassine, Anny Heyden, Matt Gray
Account team: Amy Bryson (Managing Partner), Elisha Pearce (Business Director)
Stephen Bennett (Account Director)
TV producer: Emily Hendrey, Agency Producer: Richard Blaxill
Planning: Raj Thambirajah (Planning Director), Florence Evans (Senior Planner)
Art production: Lu Howlett, Jody Brown, Paris Bennett
Editorial: Vino Vethavanam
POPS: Peter Maynard, Olivier Darriet-Fisher, Oliver Rushton, Syd Harvey
Design: Katrina Loosemore, Roger Norris, James Butt, Mollie Wade, Jess Leonard, Josh West,
Nicole Vanner
Motion: Mike Tsang, Rebecca Ransom
Retouching: Kevin Relf, Cat Wood
Social: Beth Carroll, Tom Langan, Chaz Callingham-Woods
Production / Delivery: Jennifer Clark, Adam Brocklebank, Guy Cain
Artwork: Billy Thomas, Kyle Nagle, Tom Park, Murat Ince, Rebecca Koss
Business Affairs: Katie Singer
PR: Rachel Geraghty
Sweetshop
Director: Nicolas Jack Davies
DOP: Ula Pontikos
Executive Producers: Justin Edmund-White and Morgan Whitlock
Producer: Hannah Cooper
Art Director: Scarlett Clifford
Offline: Tenthree
Post Production & Grade: Time Based Arts
Sound/Audio: Factory
Casting: Anna Stark
Music: Zebedee Budworth
[1] Channel 4's sales house, 4Sales, commissioned the world's biggest study in to diversity representation in TV ads, analysing 1,000 television adverts over a two-month period, to discover how minority groups are actually being portrayed. The research discovered that LGBT+ people hardly appear in adverts and can be stereotyped or portrayed negatively.
[2] According to Stonewall: https://www.stonewall.org.uk/truth-about-trans#trans-people-britain
If you enjoyed this article, you can subscribe for free to our weekly email alert and receive a regular curation of the best creative campaigns by creatives themselves.