EA SPORTS launches new FIFA 21 TV campaign exploring the Midnight Ramadan League

The TV ad campaign from Channel 4's £1m Diversity in Advertising Award winner, EA SPORTS, launched during Gogglebox.

The games publisher's new campaign for FIFA 21 explores the Midnight Ramadan League; a grassroots football team set-up to help those who struggle to play during their Ramadan fast, with matches kicking-off after Iftar and before Suhoor.

The story of a British Asian teenager who is a role model to his younger sister.
Directed by Bassam Tariq and produced by Pulse Films, the advert tells the story of Qaiser, a British Asian teenager and role model to his younger sister, Aaminah.
After breaking his fast, we follow Qaiser as he leaves the family home late at night before arriving at the Midnight Ramadan League pitch. Following a robust tackle that knocks Qaiser to the floor, we see Leicester City midfielder and his role model, Hamza Choudhury, lift him up off the pitch before taking the ball and scoring a goal. The advert concludes with Qaiser arriving back home, exhilarated by the game and explaining the night to his excited younger sister.

The campaign will run across 4Sales' entire portfolio of channels as well as All 4, utilising the competition's grand prize of £1m of commercial airtime funding. It taps into research that shows role models are a powerful force for driving positive change in the game by inspiring the next generation, encouraging parental support as well as tackling misconceptions and prejudice. In 2020, a survey conducted by the Football Supporters' Association and Beyond Entertainment found that 86% of football fans felt that more role models would increase the numbers of British Asian footballers1.
Representation of British Asians in professional football has been found to be considerably lacking and disproportionate to the wider population. Research from 2020 showed that of the UK's 4,000 professional footballers, just 10 were British Asian (0.25%)2. This is despite British Asians making up 9.7% of the population who play football in the UK recreationally3.
Speaking on his involvement in the campaign, Hamza Choudhury, EA SPORTS FIFA Ambassador, said: "Growing up, football was always my first love. From playing with my friends in the street after school, to heading to the pitch at the weekends, it was always my dream to become a football player. I'm proud of my Asian heritage and without it, I wouldn't be the person or footballer that I am today, so it was an honour to partner with EA SPORTS to tell the inspirational story of the Midnight Ramadan League – a team I would have loved to play for! I hope that, together, we can help inspire future generations to follow their dreams."
The campaign was created in partnership with adam&eveDDB in response to Channel 4's invitation to the ad industry last year to pitch campaigns focussed on the authentic representation of UK Black, Asian and Minority Ethnic Groups cultures within TV advertising. This was found to be universally lacking in new research commissioned by 4Sales in respect of all Black, Asian and Minority Ethnic Groups communities, their backgrounds, lives and cultures.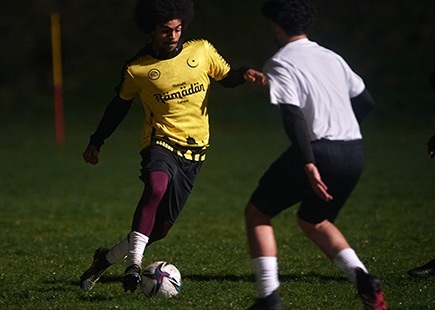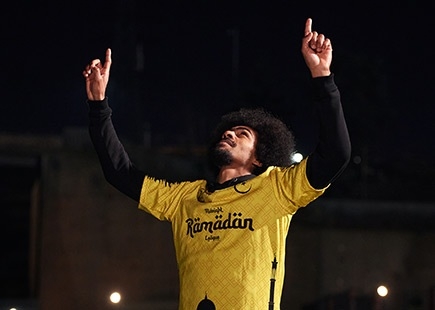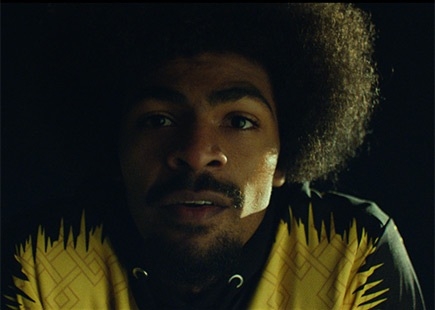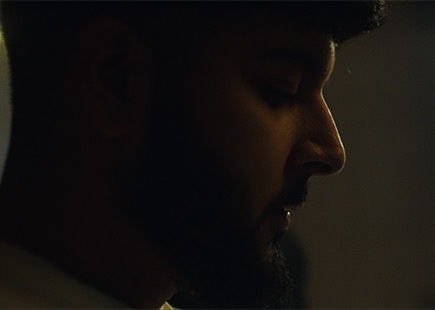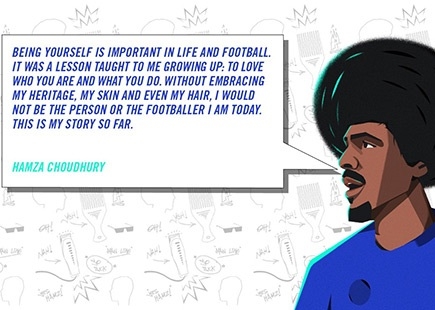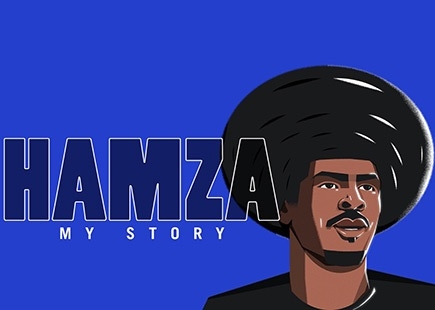 Veriça Djurdjevic, chief revenue officer, Channel 4 said: "Now in its fifth year, our Diversity in Advertising Award continues to highlight the importance of reflecting the cultural diversity of the whole of the UK in TV advertising. Evidence on screen points to positive progress being made which is really heartening but we're not there yet and so we look forward to launching EA SPORTS' impactful new campaign - sharing an important and authentic story with Channel 4 viewers."
David Jackson, VP Brand, EA SPORTS FIFA, commented: "Football is the world's game and has immense power to unite family, friends and fans. At EA SPORTS we strive to grow the love of football through the stories we tell, so were delighted to work with Hamza to celebrate the Midnight Ramadan League. Hopefully we can inspire future generations to get out on to the pitch and play."
Bassam Tariq, director commented: "Though the film has countless men running around the screen, it's important to note that this spot was built from the ground up by Black and Brown women leading the charge - both from EA SPORTS and adam&eveDDB. It was an honour to work with them and have these strong women as my guiding light. Never in my wildest dreams did I think I would ever direct such an unapologetically Muslim commercial with my fellow sisters and brothers in faith. It wasn't enough that we worked closely with the Midnight Ramadan League co-founder Obayed Hussain, but we prayed, broke bread and drank buttloads of chai together. I'm honoured to have worked on such a pivotal commercial not only for the Birmingham folks but also for myself as I continue to broaden my own experience of what it means to be Muslim and Asian."
Selma Ahmed, senior creative at adam&eveDDB said: "We chose intentionally to work with people who have a lived experienced and nuanced understanding of the culture and community we are celebrating. From the director, Bassam Tariq to the music composer Ben Khan. It's a real testament to the power of having different voices and perspectives in the industry, so we are able to tell these stories the way they deserve to be told."
Credits
Client: EA SPORTS
Brand: FIFA
Project/Campaign name: FIFA21 x C4 Diversity in Advertising
First Air Date: 23.04.21
Client: Sameena Ramsden – Northern Europe Partnerships Associate, FIFA Brand
Sola Kasali – Associate Product Manager
Alex Elms – Associate Creative Director
Jack Wright – Content Producer
Andy Gillooley – Senior Producer
Paul Marr – Senior Director, Creative
Daria Zlobina – Associate Manager, Media Activation
James Salmon – Campaign Director, FIFA Brand
James Taylor – Northern Europe Senior Campaign Manager, FIFA Brand
Alex Wilde – EA SPORTS Athlete Relations Director
Chief Creative Officer: Richard Brim
Executive Creative Director/s:
Creative Director/s: Genevieve Gransden & Selma Ahmed
Copywriter: Selma Ahmed
Art director: Genevieve Gransden
Agency producer/s: Hannah Needham
Planner/s: David Mortimer, Martin Beverley
Joint CEO: Mat Goff
Account Director/s: George Fox, Jake Gidley
Account Manager/s:
Media agency: m/SIX Global
Production Company: Pulse Films
Managing Director: James Sorton
Executive Producer: Lucy Kelly
Producer: Neil Andrews
Director: Bassam Tariq
DOP: Ben Fordesman
Production Manager: Kishan Patel, Ria Hanish Oakes
Location Manager: Alistair Vlok
Production Designer: Drogo Michie
Costume Designer: Selina Wong
Editing Company: Trim
Editor: Fouad Gaber
Post Production: Time Based Arts
Post Producers: Chris Aliano
VFX Supervisor: Matt Jackson,
VFX Artists: Ollie Ramsey, Will Robinson
Colourist: Simone Grattarola
Audio Post Production: Factory
Audio Engineer: Jack Hallett
Audio Producer: Lucy Spong
Music Company - Curation - @curation.music
Music Supervisor - Sunny Kapoor @sunny.kpr
Artist - Ben Khan - @ben_khan
Song – "Madina"