How Charity Police Now tackled anger issues with its Take:90 initiative

The Background
We all get angry. Some of us will release that anger by cursing out loud or berating your partner, others will kick the dog or something, but there is a real problem in society these days where anger arising from everyday situations elicits reactions of acts of aggression and impulsive violence. Crime figures show that these violent crimes are on the increase, after years of decline.

Police Now, a charity that recruits and trains graduates to become neighbourhood police officers, decided to try to do something about it. It enlisted the support of 90 bodies including the likes of London First, Vice Media, Next and Facebook to help because of the impact aggression can have on their employees, customers, communities and young people.

Scientific evidence shows that it takes just 90 seconds for the neurotransmitters in our brains that cause anger to flush out our systems. Basically, if we are conscious that anger is merely a chemical reaction going on in our brains, it is only going to take 90 seconds for those toxins to be eradicated.

I did not know that and it is clear that most people didn't either as that insight became the foundation of the whole campaign.
The Big Idea
'Take:90' was born, a platform that its creators hope will become an accepted phrase that gets into the vernacular, a bit like the term 'designated driver' has in the efforts to combat driving under the influence of alcohol or drugs. So that when we get angry we should think to ourselves (or others should tell us) that we should just give ourselves 90 seconds to calm down, that is all it is going to take. Take:90 perfectly and simply encapsulates both the key message and the science behind it.
What They Did
A 90-second, single-shot, can-hold (as its known in the trade) launch film was produced that powerfully depicts a man looking very angry, but who is actually calmly explaining the physiological changes that are going on in our brains when we encounter a situation that triggers anger.
Long copy poster ads did the same sort of thing and – you guessed it – they were designed so that it takes 90 seconds to read them. The website cleverly simulates the anger and frustration we sometimes feel as part of our online experiences, again getting across the Take:90 message in an interesting and challenging way.
A tie-up with mindfulness app Calm, saw a range of bespoke Take:90 meditations produced designed to dispel feelings of anger. And for something a bit more light-hearted and youth oriented, a suite of angry emojis were brought to life for social media.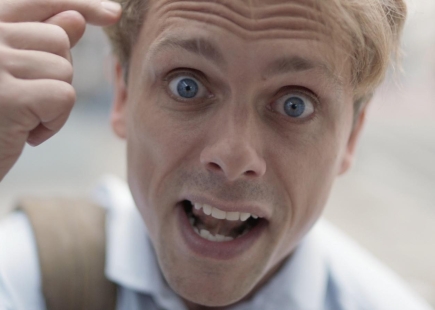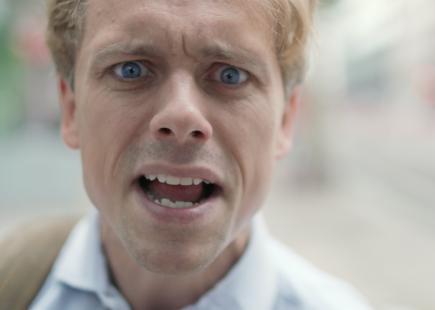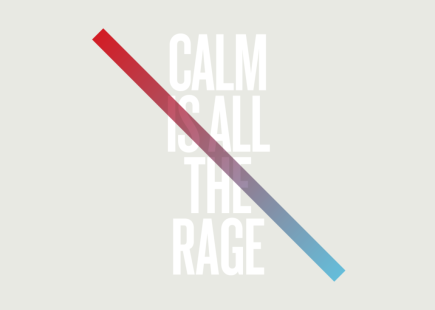 The Review
WPP was behind the campaign, with its various agencies from different marketing disciplines involved. I think this campaign is a good (and quite rare!) example of where that pan-agency collaborative approach has worked well as the Take:90 concept played out nicely in lots of the different traditional marketing silos. It also did the job of communicating with many different audiences which is important as the ability to get angry isn't really confined to any particular demographic.

At the end of the day, the objective of making 'taking 90' part the mainstream vocabulary is perhaps a bit optimistic though. A consistent stream of messaging, probably over a longer period of time as opposed to one short and sweet burst of activity, will be required.
In Hindsight
Perhaps the campaign could have brought to life a few everyday situations of anger-inducing moments and shown us how practically to deal with those. 90 seconds is maybe a bit too theoretical a concept for some. I would have liked to see Take:90 being applied a bit more in some creative which showed say a meter warden slapping a parking ticket on your car, or the cretin at the bar who barges into you and spills your pint over you and then completely ignores the fact they've done so.
I was in fact trying to deploy some of the Take:90 techniques myself after Cardiff scored to equalise against my beloved Arsenal the other day, but then Alexandre Lacazette scored the winner for the Gunners and did the job for me.

No need for the creators of this campaign to resort to having to Take:90, I think this is a good and creative campaign.
An important issue, very well tackled.
If you enjoyed this article, you can subscribe for free to our weekly email alert and receive a regular curation of the best creative campaigns by creatives themselves.