Creative Director's Cut: Stormzy x Ubisoft collaborate and we Meet The Superhumans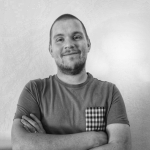 An impressive Stormzy x Ubisoft collaboration for new track 'Rainfall'
Jack Hutchinson, creative director, Engine Mischief
Games developer Ubisoft teamed up with Stormzy to create the music video for his new track Rainfall.
It was produced entirely within the game engine of their upcoming Watch Dogs: Legion.
The worlds of gaming and music coming together is no new thing, but this really does blur the lines between both and is an amazing piece of cross-genre marketing that works for everyone involved.
It doesn't feel forced in the way that some previous gaming x music collabs have been (busloads of grime artists brought in to Call of Duty premieres come to mind) and it feels much less 'brand heavy' than Bugzy Malone's The Walking Dead Riddim of a few years back (of which I was still a fan).
Instead, the graphical prowess of Ubisoft's team is left to do the talking when it comes to their new release, and from Stormzy's side he ends up with a very unique, very polished music video that elevates his work (as well as having a cameo role in the game itself).
Like.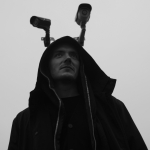 Meet The Superhumans
Mikołaj Sadowski, CCO & partner, 180hearbeats + Jung v Matt
We've heard words like 'diversity' and 'inclusion' in campaigns from a lot of brands over the last few months.
But this campaign, by Channel 4's in-house agency creative team 4creative, challenges you to forget what you think you know about disability. The extraordinary clip, although made eight years ago, still gives me goosebumps.

Watching 'Meet the 'Superhumans' again, it's remarkable how it has retained the power to inspire. The thought-provoking TV advert about 'inclusion' packed into only 90 seconds - more than most other ads could manage strung together.
The idea is so powerful in breaking with the convention of showing people with disabilities as people to pity.

Before this campaign started only 14 percent of the British public were looking forward to the Paralympic Games. Research revealed that 83 percent of viewers agreed Channel 4's coverage improved society's attitude towards people with a disability. London 2012 was viewed by 86 percent of the population.
'Meet the Superhumans' showed the Paralympians in a different light that commanded viewers to forget everything they thought they knew about strength and humans.
If you enjoyed this article, you can subscribe for free to our weekly email alert and receive a regular curation of the best creative campaigns by creatives themselves.