Behind the scenes of Cut Media's creative campaign for Santa Cruz Bicycles

BOAST is a place where you can find out about recent creative campaigns.
It is a space where agencies and creatives can tell us about the new work they are proud of; blowing their own trumpet, so to speak.
Here's the latest from the creative world as we know it.
A campaign by Cut Media
Santa Cruz Bicycles has launched the 5010, their new mountain bike, and celebrated in a launch campaign created and produced by Cut Media.

The campaign, originally planned as a road trip through Greece starring some of Santa Cruz's top athletes including Danny MacAskill and Josh Lewis, was reimagined as a result of the Covid-19 lockdown to become a project realised by two brothers and a toy bike in a back garden in Glasgow, Scotland.

The film, featuring a miniature replica model of the 5010 bicycle, celebrates the product's unique technical capabilities and versatility, whilst also making considered and authentic nods to several Santa Cruz athletes' riding styles and personalities.

Whilst in the midst of the global pandemic and lockdown, Cut Media's in-house creative Jonny Ashworth designed and created the props and sets in his back garden. He then filmed the project along with his brother Andy Ashworth all while the rest of the creative, production and edit team worked remotely to help realise the campaign. Featuring bespoke sound design and a backing track by 90's dance music legends, Bomb the Bass.
In addition to the 2 minute film, Cut Media has also created a suite of shorter platform-specific edits and still images to run across the web and social media channels.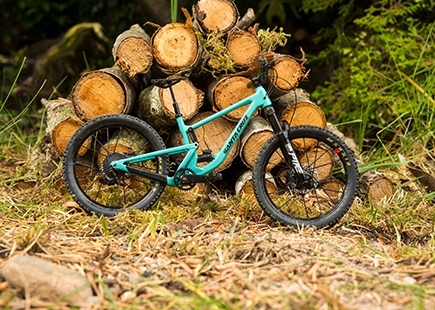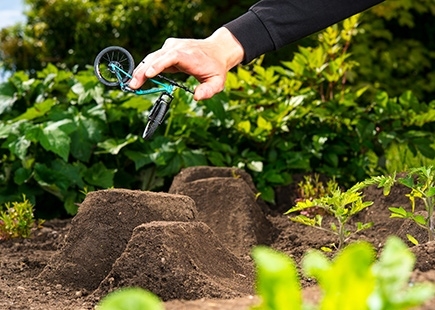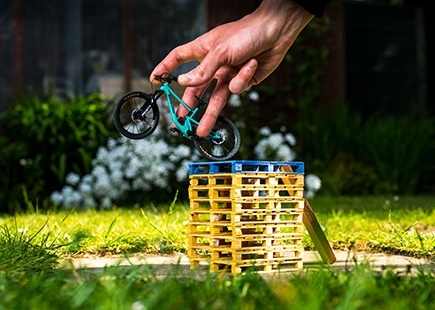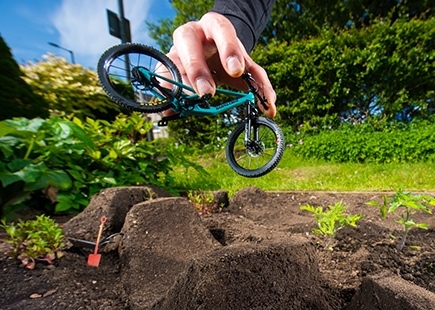 Scott Marshal, Creative Director at Cut Media said: "The playful creativity and versatility of the 5010 bike has been at the heart of this project. What started as a film focused around athletes quickly turned into something far more ambitious. Through the difficulties of the pandemic, we challenged ourselves to find the creative positives and rose to the occasion making a film that had us hand-crafting bikes, props, and sets to create an adventurous and heart-warming film that will keep viewers watching time and time again."


Will Ockelton, Chief Marketing Officer at Santa Cruz Bicycles, said: "What started off as a punchy riding feature in an exotic location, ended up in a Glaswegian back garden. And all the better for it. The pandemic forced everyone to suddenly rethink their strategy. Cut Media's ability to swiftly react to the continually changing situation and pull this concept and execution together rescued the entire launch from Zoom-meeting obscurity. And thanks to the dexterity of the lead rider/hand, we still got an exotic looking riding piece that is mind-blowingly watchable for bike and non-bike fans alike!"
If you enjoyed this article, you can subscribe for free to our weekly email alert and receive a regular curation of the best creative campaigns by creatives themselves.