Durex's playfully provocative #ladiesletslube campaign celebrates one of the most hated words in the world

A campaign by Havas
A new ad campaign from Durex, the world's #1 selling sexual wellbeing brand, centres around one word – and it's one of the most hated and uncomfortable in the English language. It also happens to be the best way to have sex.
A playful, provocative and self-aware execution of the brand's ongoing Ladies, Let's Lube platform, first established in 2019, this new campaign from creative agency Havas London sees the word repeated across a range of eye-catching executions. By making people more comfortable with the word, it aims to normalise female sexual discomfort and destigmatise the solution – lubrication.
Women can naturally feel a bit drier down there for up to two-thirds of their cycle leading to discomfort during sex, a feeling experienced by seven out of ten women1. And despite nine out of ten women who use lube saying that sex feels better and more comfortable2, only one third are actually reaching for it as a solution to natural dryness3.
Durex is on a mission to liberate good sex for all, and this campaign, for Durex's Naturals lube range, aims to tackle female sexual discomfort and enable women to have sex that feels good for them, every time. The 2020 campaign calls on women to get comfortable with moist and get comfortable with lube.
The campaign spans video on demand, social, out of home, PR activation, influencer partnerships, a podcast ad and the sponsorship of topical podcasts including No Holes Barred, Loose Lips, Dear Joan and Jericha, The Girls Bathroom and The Emma Guns Show.
It includes a film, which – such is the strength of reaction to the word – simply showcases a diverse range of women saying the word 'moist' to the camera, getting progressively more comfortable with, and empowered by, the word the more they say it.
It will also include striking creative across social as well as out of home comprising the word 'MOIST' in huge, unmissable type. OOH is a priority for Durex going forward, to really help normalise these sexual conventions proudly and publicly in society. To do so, the brand plans to run OOH at locations such as Westfield Square at Westfield London, the country's largest outdoor motion screen.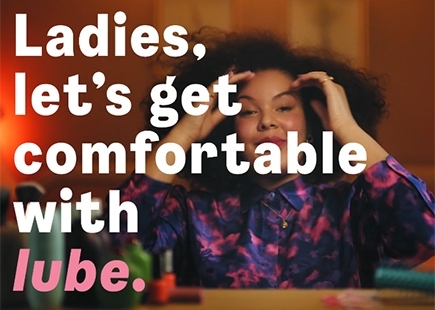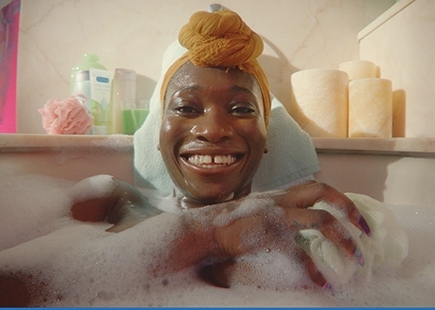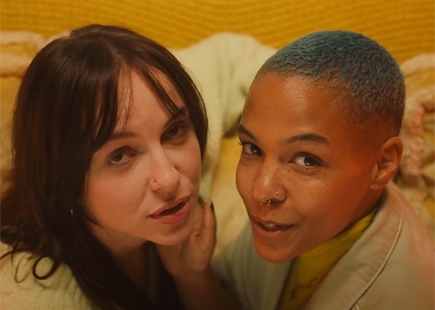 Vicki Maguire, chief creative officer at Havas London, says: "Moist. It's the shortest script we've ever written, and yet the most uncomfortable. It's the one word above all others guaranteed to provoke a visceral reaction. Thing is, it's taboo just like female pleasure is taboo. Our ambition is to make 'moist' just another word – because once we're comfortable with that, we can start getting comfortable talking about ladies' satisfaction in the bedroom. Which, with more than seven in ten women experiencing uncomfortable sex in their lifetime1, clearly leaves a lot to be desired."
Lindsay Forbes, category manager at Durex adds: "Our aim at Durex is to liberate good sex for all. For women, who can be naturally drier down there for up to two-thirds of the month, that may well involve lube. Indeed, nine out of ten women say sex feels better with it2. Yet it remains disproportionately stigmatised – in part, because we're uncomfortable even talking about the problem, much less doing anything about it. This campaign addresses that uncomfortableness head on – because if we can become more comfortable with the word 'moist', we become more comfortable talking about sexual discomfort and lube as the solution to it."
1. 73% of women experience discomfort at least once – Durex Naturals Attitudinal study; 2005 UK adults aged 18+. Freuds, 2019.
2. 9/10 of American women agree sex is better with lube. Jozkowski et al. 2013.
3. Durex Naturals Attitudinal study; 2005 UK adults aged
Credits
Project name: Ladies Let's Lube – Moist
Clients:
Lindsay Forbes – Category Manager, Durex
Annelie Pennock – Senior Brand Manager, Durex
Isabelle Hosking – Assistant Brand Manager, Durex
Creative Agency: Havas London
Chief Creative Officer: Vicki Maguire
ECD: Elliot Harris
Creative team: Greg Ormrod & Thomas Worthington
Managing Partner: Ainhoa Wadsworth
Business Director: Nick Boyle
Senior Account Manager: Victoria Goulder
Strategy Director: Ally Chapman
Agency producer (film): Frankie Burwell
Agency producer (print): Kat Loizou
Head of Design: Lorenzo Fruzza
Designer: Sarah Butler
Media agency: Zenith
PR agency: Hill+Knowlton Strategies
Production company: HunkyDory
Producer: James Fuller
Director: Kate Cox
DoP: Eira Wynn Jones
Editor: Laura Cairney-Keize @ Trim
Post-production: Absolute
Colourist: Adam Clarke
Flame Artist: Carl Godwin Alvarez
Motion Graphics Artist: Lawrence Scanlon
Audio post-production: String and Tins
If you enjoyed this article, you can subscribe for free to our weekly email alert and receive a regular curation of the best creative campaigns by creatives themselves.