Mother serves up KFC's biggest brand campaign in years where finger lickin' good gets even tastier

BOAST is a place where you can find out about recent creative campaigns.
It is a space where agencies can tell us about the new work they are proud of; blowing their own trumpet, so to speak.
Here's the latest from the creative world as we know it.
A campaign by Mother
KFC isn't afraid to do things properly. Finger lickin' included.
So, the Kentucky Fried Chicken connoisseurs are helping the UK remember that finger lickin' is part and parcel of the KFC experience, literally.
To do this, a new ad campaign by Mother in London has been launched to bring the unmistakable Original Recipe taste that people can't help but crave, to the forefront of everyone's minds.
Finger lickin' good is one of the world's most iconic advertising slogans and deserves its place in the hall of fame – for both fried chicken and advertising – and that's why it is back with a bang at the heart of the newest work for KFC.
The creative focuses on a deeply satisfying moment: the post-KFC finger lick
OOH work will see it used as part of the headline, and in TV and other content it will be used as a way to punctuate the music - which is a reworking of Chopin's Nocturne op. 9 No.2, who was famously a fan of the Colonel's iconic mix of 11 herbs and spices.

KFC's award-winning social tone is legendary, and it doesn't escape the finger lickin' treatment, with a content series of finger lickin' etiquette.
Dhiren Karnani, Marketing Manager at KFC UK & Ireland said: "KFC is truly finger lickin' good, and this campaign will re-ignite the meaning back into the phrase we all know and grew up with."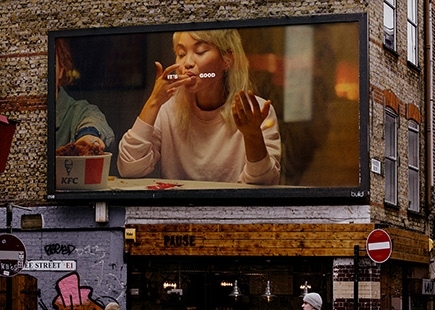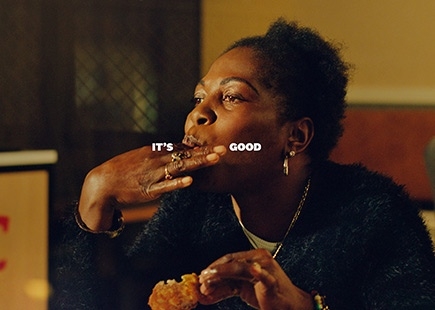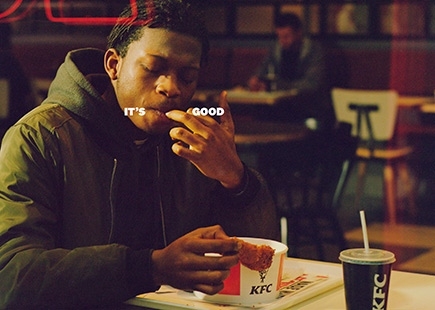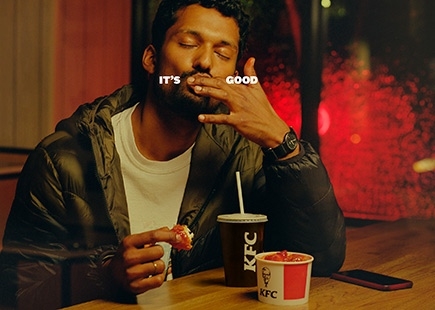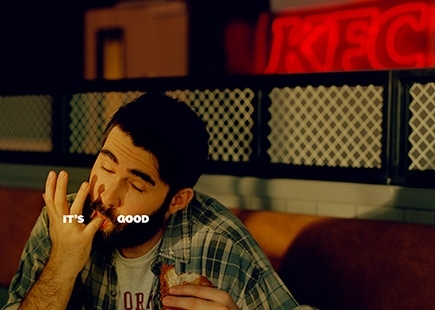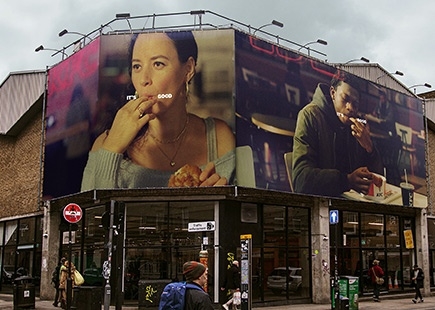 Credits
Client: KFC UK & Ireland
Campaign: Fingerlickin' Good
Strategy: Mother
Creative: Mother
Media: Mindshare
Production Company: MJZ
Director: Nicolai Fuglsig
Producer: Tim Wild
DOP: Molly Manning Walker
Edit House: Final Cut
Editor: Rick Russell



Post: Black Kite
Producer: Tamara Mennell
Colourist: Richard Fearon
VFX Lead: Dan Sanders
Sound: 750mph
Engineer: Sam Robson
Music: Adaptation/re-recording of Chopin Nocturne op.9 No.2
Arrangement: Ilan Eshkeri
Photographer: Sam Wright
Producer: Charlotte Dale
Agency: Siobhan Squire
Retoucher for CRAVE work: Dennis Post Production