Free digital platform 'Love My Local' by Fold7 helps pubs and restaurants keep trading

BOAST is a place where you can find out about recent creative campaigns.
It is a space where agencies and creatives can tell us about the new work they are proud of; blowing their own trumpet, so to speak.
Here's the latest from the creative world as we know it.
A campaign by Fold7
At what remains a challenging time for society and many businesses, brewer Carlsberg UK has launched a new digital platform called 'Love My Local' to support food and drink operators who are either closed or facing restrictions, due to COVID-19.
The platform is available online and is free to use by all hospitality businesses. It enables pubs, bars, restaurants and cafés across the UK to safely sell food and drink to the local community, for take-out and delivery.
Love My Local also facilitates pubs and restaurants raising vital funds by enabling regulars to show solidarity and support through online donations and by investing in future experiences for when their local reopens fully.
The website – designed by Fold7 and developed in partnership with CHD Innovation – also provides additional free resources. These include online video tutorials enabling every business to set up trading as quickly, alongside customisable social media and communications toolkits created by Fold7 to help promote their online offering through their existing marketing channels.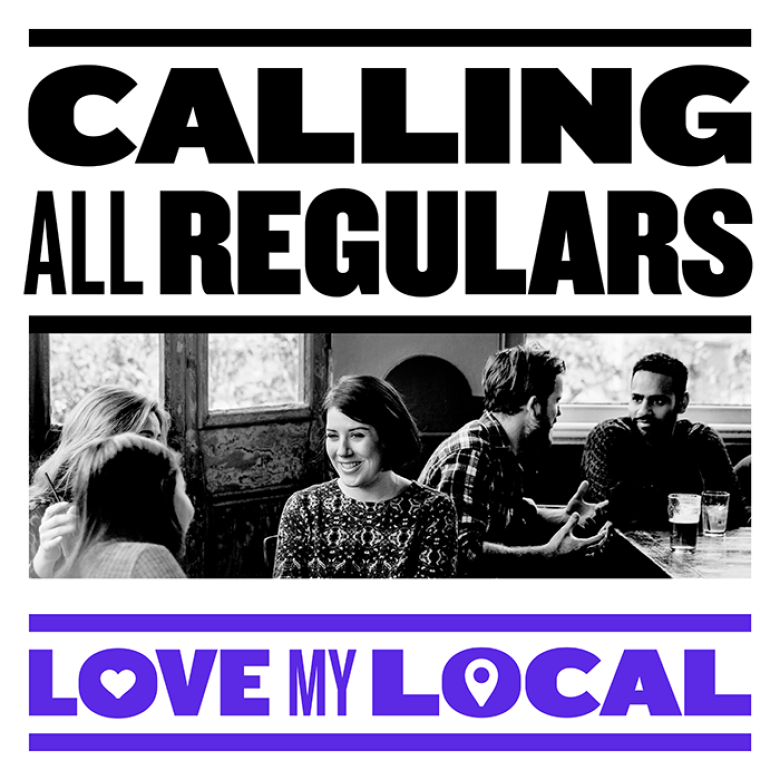 Alistair Gaunt, vice-president of on-trade, Carlsberg UK, said: "Local pubs are at the heart of our communities in the UK and play a huge role, be that socially, culturally or economically. Without further ongoing support from the government and wider industry, many pubs and hospitality businesses are in jeopardy of being lost, alongside jobs.
"Love My Local is our small way of showing support for pubs, bars and restaurants. We've developed the site to be totally free to use by any hospitality business and the initial reaction has been positive. We're particularly thankful to the British Beer and Pub Association and British Institute of Innkeeping for their support by sharing the platform with members.
"We also welcome any wider hospitality businesses or associations to get involved with Love My Local to help it grow and benefit even more business owners or employees."
James Joice, Managing Director Fold7 added: "People are more invested in local than ever before, recognising the role that their favourite businesses play in bringing communities together and helping the people that need it the most. No-one wants to see their local pubs, cafés, and restaurants disappear for good, because they know they're the glue that holds communities together. If we can help keep the lights on for businesses in real trouble, we'll have done something we can be proud of."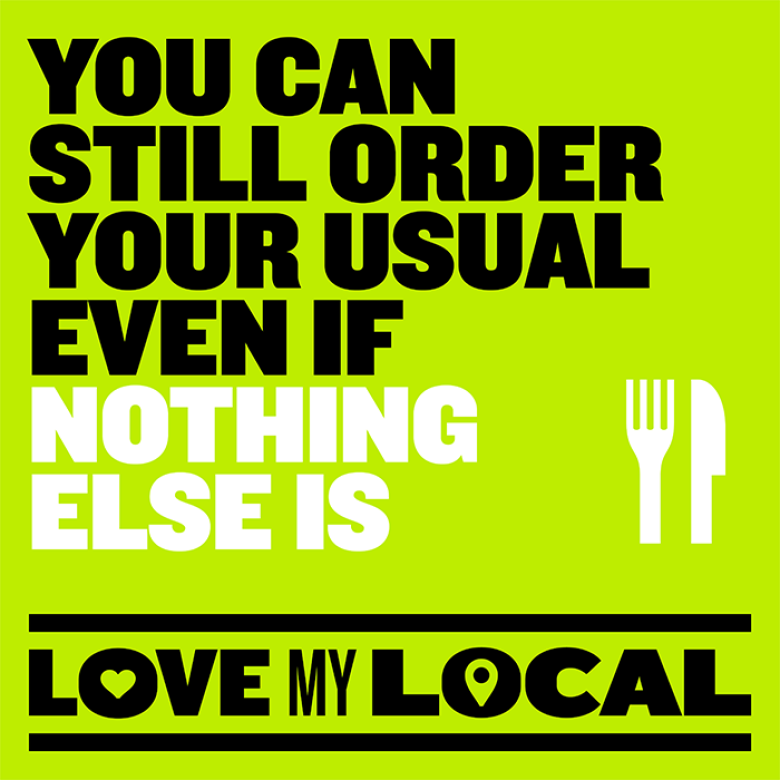 Credits
Agency: Fold7
Strategy: Yelena Gaufman (CSO)
Client Service: James Joice (MD), Sarah Kay (Head of Account Management)
Chief Creative Officer: Ryan Newey
Creative Director: John Yorke
Creative Teams: Chris Bennet, David O'Brien, Kiran Strickland
Head of Design: Jamie Craven
Designer: Ben Gibbons