Getty's "Endless Stories" campaign demonstrates how to do branded content right

The Background
Branded content categories have become a mainstay in award shows over the last decade.
Just as Netflix and the streaming wars have fed our insatiable appetite for longer-form content, there are more and more examples of brands publishing quality content.
Taking a step back, Michelin tyres pioneered the concept with its restaurant guides and star rating. Initially it seems an unlikely brand extension when you think about it.
A tyre manufacturer acting as the authority on fine dining. But that's exactly what it started out to do 100 years ago. By filling the gaps between tyre purchases with maps and guides to the best restaurants it created something useful. A guide that had genuine value to motorists.
The Big Idea
A piece of branded content work I admire is 'Endless Stories' - 4 minutes and 47 secs of compelling storytelling.
And like all great stories it has a number of surprising revelations along the way. It's made entirely from Getty Images' stock images and video footage. I can already hear your collective groan – "Stock! Meh!"
But trust me, you'll look at stock libraries in a different light after watching this.
It could almost fall into the same genre of documentary film making as Asif Kapadia's Senna.

A tightly-woven, compelling narrative pulled from archive footage.
What They Did
The film starts with the Fight of the Century on the 8 March 1971 at Madison Square Gardens, NYC.
Now it could've just told the story of the fight, but what this film does is show how deep the Getty archive is.
It delivers against the core proposition that at Getty there are endless stories to be found in the Getty vaults.
It interweaves three individual stories.
The first is the obvious story and the one you've heard many times before. The one of Ali going head-to-head with Frazier.

But it gets interesting with the second story. The story of how Frank Sinatra blagged front-row seats. Sinatra with camera in hand is there as a ringside photographer.
The third story focuses on how drug baron Frank Lucas got the best seats in the house. He was relatively unknown at the time, but this flamboyant show of wealth on the night attracted the attention of the authorities.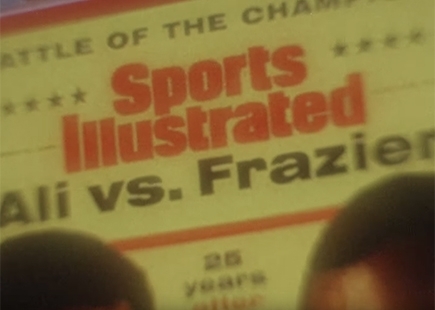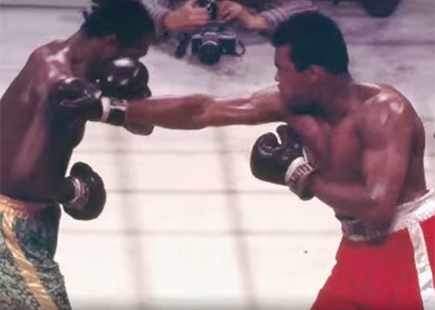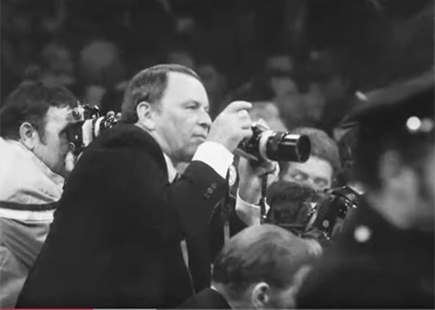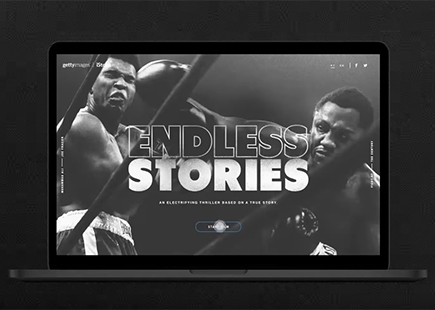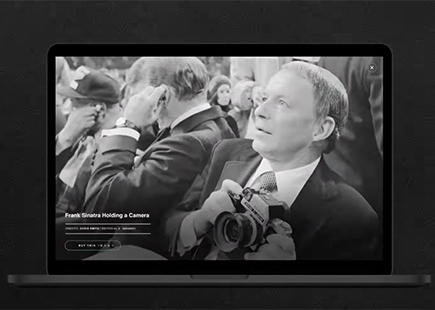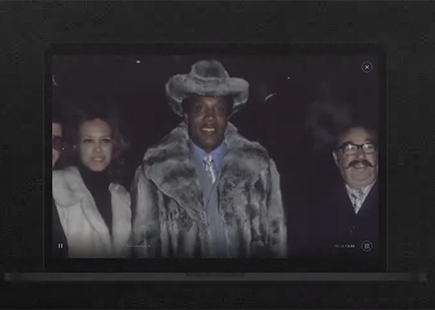 The Review
The mix of stills and footage are expertly narrated by the film's orator who has just the right depth of character to evoke New York City in the 1970s.
It was created by Brazilian agency AlmapBBDO and picked up awards at the D&AD Awards, at the Clios and at Cannes in 2018.
For me it demonstrates how to do branded content right.
The brand is integral to the story.
And it's a story that I want to consume and share.
If you enjoyed this article, you can subscribe for free to our weekly email alert and receive a regular curation of the best creative campaigns by creatives themselves.