Good Brains for Good Brands launches its first work for a social enterprise helping the homeless get back into work

Crowdfunding for the homeless
Beam is an online platform which uses crowdfunding to back a homeless person back into work.
Agency Good Brains for Good Brands partnered with Beam for a pro-bono campaign.

They've launched an awareness campaign called #FundAFuture with posters placed outside hospitals, care homes, supermarkets, offices and building sites around London, highlighting the sectors in most need of workers and the opportunity for homeless people to plug the gap.

The campaign was created by Cathy Hutton, Jana Pejkovska, Rob Donaldson and Joe Dennett, and designed by Dan Treder.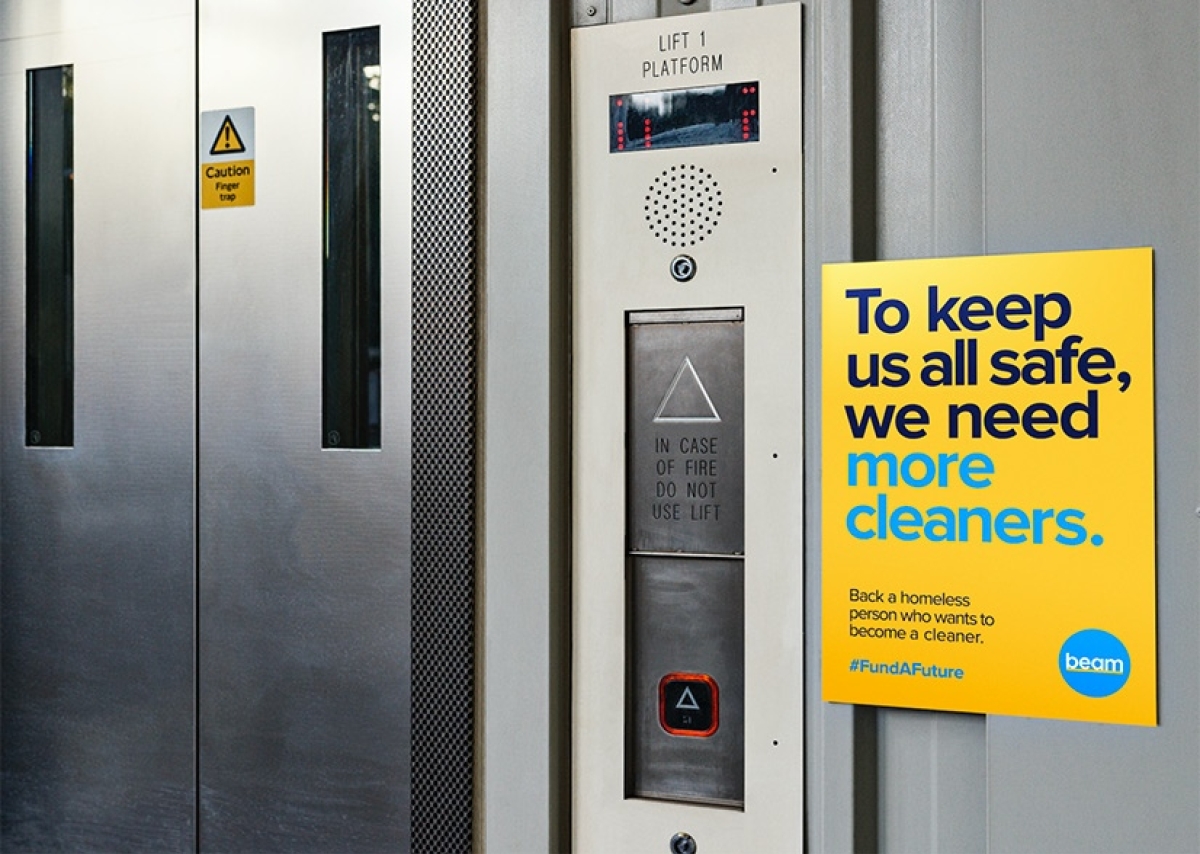 Crowdfunding job opportunities
Beam's founder and CEO Alex Stephany said: "For so long the homeless have been considered a drain on our economy. But they are people who want to be part of the solution to the UK's economic recovery, and they are. We just want the UK to know that."
"A lot of campaigns in the charity sector - particularly when dealing with issues such as homelessness - focus on hard-hitting, guilt-tripping content. What we like about this Fund A Future campaign is that it breaks from the status quo by sharing a positive yet simple message of hope. At its core, this campaign works hard to change the supporter-beneficiary dynamic from 'I pity you' to 'I believe in you', which couldn't be more important than at a time like this." said Montana Gerry, Beam's Head of PR.
Cathy Hutton, creative, said, "This crisis has opened the skills gap, so our work was to highlight this and state that the homeless want to work hard to close it. By backing a homeless person and investing in their potential, you will be investing in the UK."

Ollie Scott added, "This first piece of work is testament to the fact that Good Brains for Good Brands works, and for us what is more important is that #FundAFuture works even harder for Beam".
To date, Beam has crowdfunded job opportunities for 270 homeless people, 87 of whom have started work, with a larger group still in training. It hopes to place 300 homeless people into roles by the end of the year.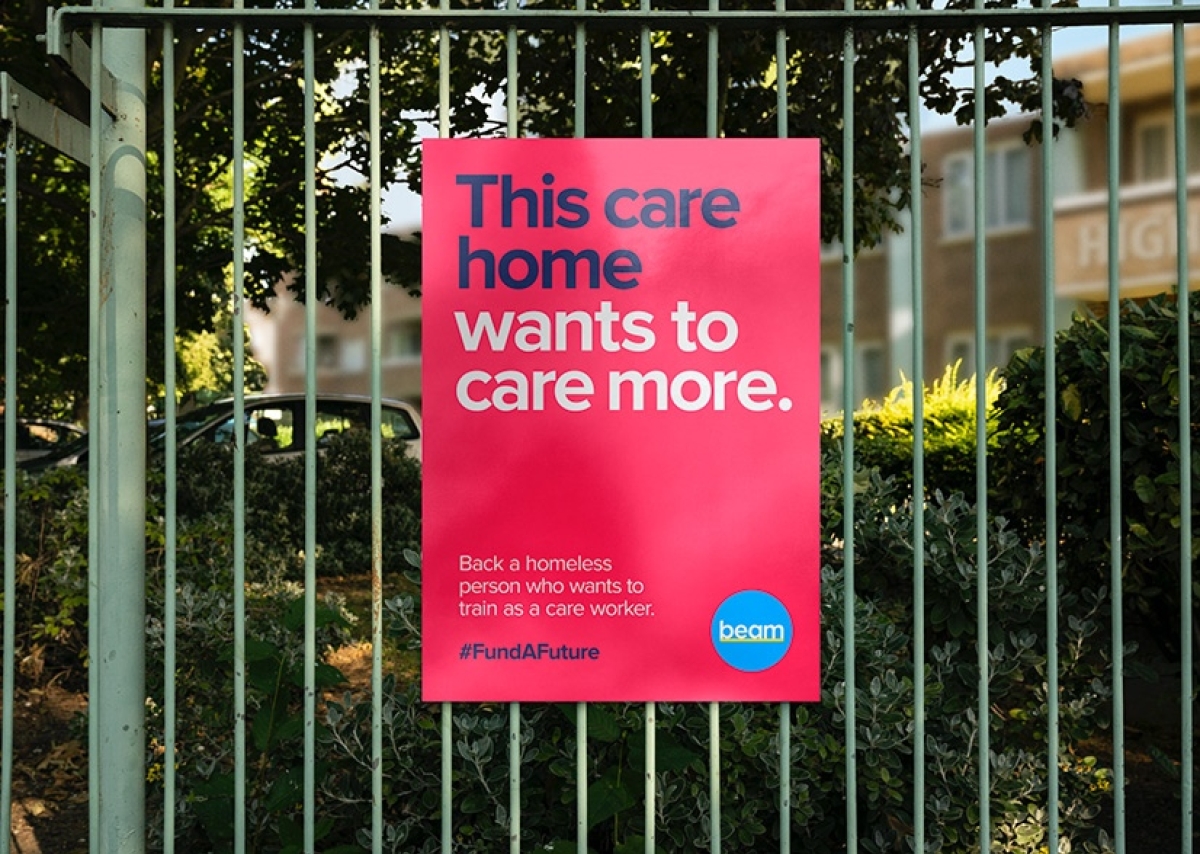 If you enjoyed this article, you can subscribe for free to our weekly email alert and receive a regular curation of the best creative campaigns by creatives themselves.