The perfect Christmas ad for 2020: A dog, a stick and a screaming snowman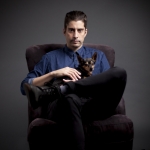 It's all in the detail with this ad for Greenies dog treats
Austin Hamilton, associate creative director, FCB Inferno
So, I want to talk about my favourite Christmas ad of the year.
And full disclosure, I'm an American living in the UK. I don't have the innate nostalgia for heart-warming holiday tales about the bond between penguins and small boys brought to you by department stores or whatever. No, my tastes are way less complicated.
This is why I love, with all my heart, the Greenies "Snowman" ad.
Created by adam&eveDDB, directed by Jeff Low, and brought to life by puppet maker Andy Gent of Isle of Dogs fame, it's smart, simple, and silly.
I watched it for the first time, and then immediately watched it about five more times with my smile getting wider and wider. (Also, full disclosure, the doggo looks EXACTLY like one owned by some friends of mine. Hi, Squeegee!)
The insight is bang-on, and the spot is executed perfectly.
It's all the little bits that get me – the fact that the rest of the snowman doesn't move as he's shrieking wildly; the dog not really reacting to the noise as it drops the stick and wags its tail happily; the perfectly timed fainting by the little kid.
It all comes together in a memorable package that doesn't take itself too seriously.
Which, this Christmas out of all Christmases is something that I think we can all really appreciate.

If you enjoyed this article, you can subscribe for free to our weekly email alert and receive a regular curation of the best creative campaigns by creatives themselves.