Halo Top cools down sweltering Brits with a temperature triggered giveaway

A campaign by Eulogy
Summer 2020 will go down in the history books as a strange one.
Holidays have been few and far between for Brits this summer, with borders slammed shut for several destinations, including holiday favourite, Ibiza. Plans at home didn't escape unscathed either, with rules to adhere to, and events cancelled across the nation.
Fortunately, it's not all doom and gloom spending a summer in the UK, there's even such thing as a heatwave to celebrate every so often.
Low-calorie ice cream brand Halo Top enlisted the help of Eulogy to make the summer of 2020 a better experience, driving traffic to social channels and its new UK website in the process.
They planned to give away over 1,000 tubs of ice cream (who doesn't love free ice cream?), but there was a catch – the UK had to become hotter than Ibiza for the tubs to be released and the giveaway to begin.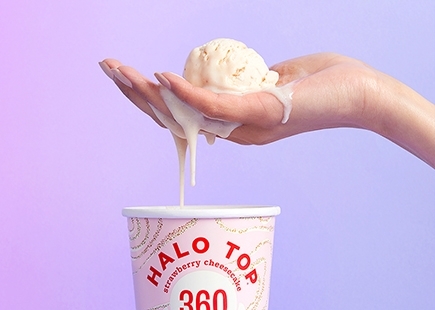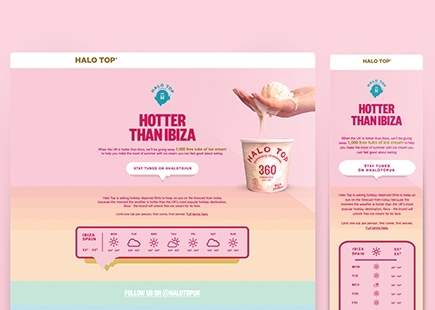 Fuelling our weather obsession
We know Brits love a good chat about the weather, so much so, that research revealed they spend a whopping 10 months of their lives talking about the weather. Added to that, lockdown dialled up their love for the forecast even further – with 44% of us moving weather chat from a mere water cooler conversation, to fill those awkward Zoom call silences during lockdown.
We also know media love a weather story.
When a heatwave is on the horizon you can guarantee headlines from "UK set to be hotter than Ibiza today!" to "Temperatures set to soar above Barbados".
"With this campaign, we wanted to fill a void as important as the summer holiday, giving Brits something to shout about when the UK was hotter than their favourite holiday destination. Whilst that's usually a jovial comment on social media, or a text aimed at a holidaying friend, this was a more positive take with our friends and family generally being much closer to home this year,"said Kevan Barber, creative lead at Eulogy.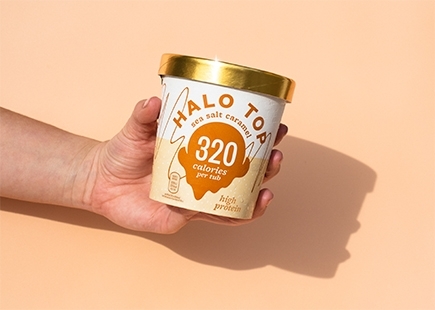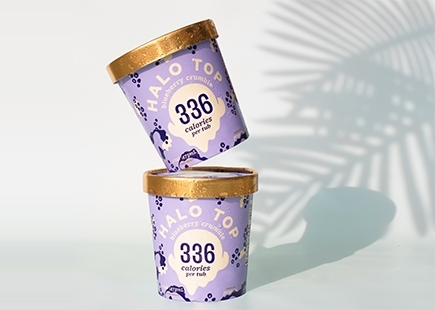 Soaring temperatures and coverage
The campaign launched in media and social channels simultaneously, pointing Halo Top fans and readers to a landing page where the giveaway would be unlocked when the UK thermometer topped that of the White Isle.
The forecast worked in their favour with the UK set to hit the 30s just days after launch. This immediacy helped them quickly secure over two dozen articles in a single day. Titles including the Daily Express and The Sun shared the story, along with over twenty regionals all pointing to where Halo Top was set to release the tubs when that heatwave came to fruition.
With both online coverage and social media pointing to the giveaway, there were over 13.7k people trying to get their hands on the ice cream during the promotion, many coming from Instagram Stories, with a 20% click-through rate. Social media engagement peaked at record levels for the brand with over 17k engagements across three days. Additionally, visits to the brand's website beyond the specific campaign page went through the roof, as people discovered more about Halo Top's product range and stockists, 80% of whom were new visitors, averaging a 2-3 minute browse.
"Whilst we all wished we were all in Ibiza this summer, we knew we could still have some fun in the UK during one of the hottest months of the year. This activation helped our British fans cool down with some ice cream and kept our fans primed for exciting things in store for them later this year," said Ryan Bouton, CMO of Halo Top International.
Credits
PR Agency: Eulogy
Client: Halo Top International
Digital Design: Eulogy
Website Build: Marmelo Digital
If you enjoyed this article, you can subscribe for free to our weekly email alert and receive a regular curation of the best creative campaigns by creatives themselves.