adam&eveDDB launches 'UNsanitary' product range to raise period poverty awareness

BOAST is a place where you can find out about recent creative campaigns.
It is a space where agencies can tell us about the new work they are proud of; blowing their own trumpet, so to speak.
Here's the latest from the creative world as we know it.

A campaign by adam&eveDDB
Hey Girls is an award-winning social enterprise that tackles period poverty with a 'buy one, give one' model. The 'UNsanitary' product range has been created by leading creative agency adam&eveDDB.
The Big Issue launches a first in the publishing world: an accompanying 24-page mini-magazine focused entirely on period poverty.

The campaign centres around a new brand called 'UNsanitary', so named as 1 in 10 girls and young women are regularly forced to use unsanitary items in place of real sanitary products, because they cannot afford it.

The UNsanitary range, created by adam&eveDDB, encompasses real products, and was available at pop-ups in selected ASDA stores on Saturday 15th February.
At first glance, the UNsanitary range resembles authentic products that follow the normal category cues. However, on closer inspection, shoppers see that they contain items representing some of the real unsanitary items girls are often forced to use - socks, newspaper and loo roll. The products were not actually for sale.
The UNsanitary brand, Hey Girls' biggest campaign to date, is being supported by a consumer campaign in partnership with 3 Monkeys Zeno and Clear Channel.

3 Monkeys Zeno - working with some of its partners, Markettiers, Run Ragged and Opinium, created a full PR launch plan comprising influencer social media support from people such as Georgie Swallow and Sheri Scott, broadcast, and full media announcement. In collaboration with Clear Channel, the campaign, including some of the influencer content will be displayed across full motion digital advertising screens in shopping malls nationwide and on their Storm site in London.
To help drive awareness and education, The Big Issue created a ground-breaking special edition, which includes a 24- page special mini-magazine about periods, menstrual products, poverty, activism, the environment – and what we can all do to make a big difference by taking little steps.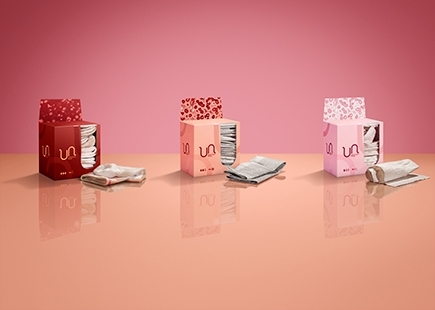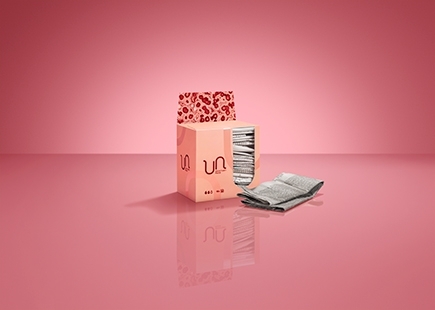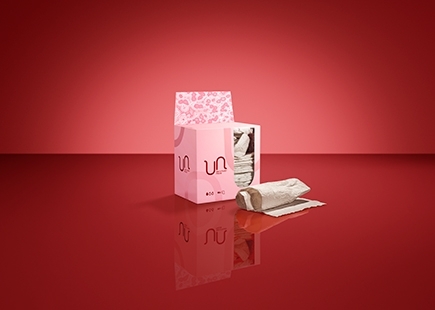 The exclusive edition of The Big Issue is the first of its kind, dedicating an entire publication to the issue of period poverty.
For many years The Big Issue has championed organisations that tackle period poverty, and through social investment arm, Big Issue Invest, they have supported Hey Girls in their remarkable growth.
In addition to the national distribution from The Big Issue vendors, Hey Girls have recruited their own community partners, who are getting behind the campaign by distributing the publication. For every copy sold through their community partners, Hey Girls will be donating a product to someone in need.
All of the communication links through to the UNsanitary website where Hey Girls and the UNsanitary launch story is revealed.
Celia Hodson, founder of Hey Girls, said: "We created 'UNsanitary' to provoke awareness about the shocking extent of period poverty in the UK. Progress is being made, but we knew we needed to do something drastic for large numbers of people to take notice of what so many women and girls are going through. We hope the campaign will rally businesses and the government to instigate more radical changes."
The mini-magazine, which will be included within the regular The Big Issue edition will be on sale from vendors across the UK from Monday (17th February).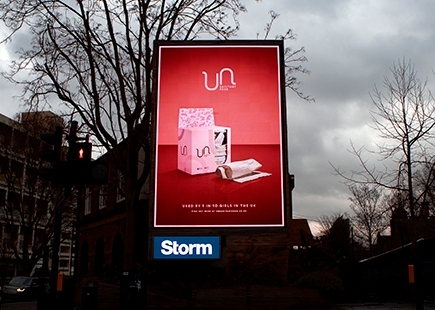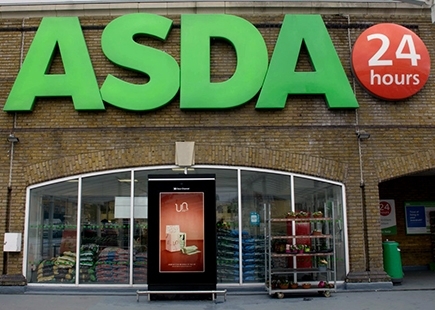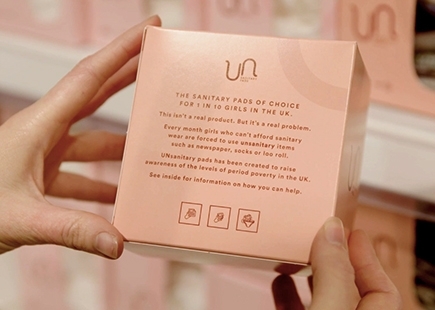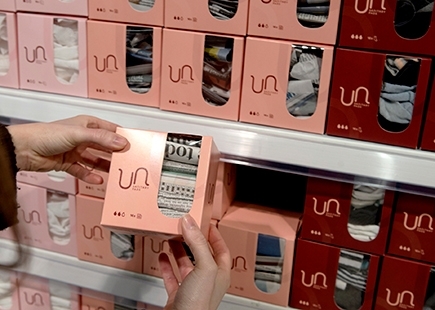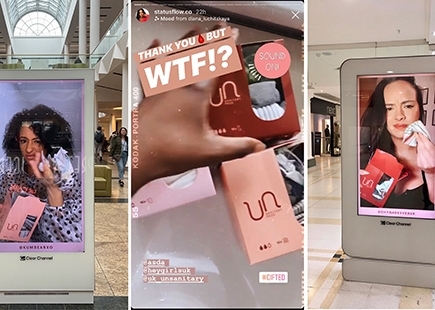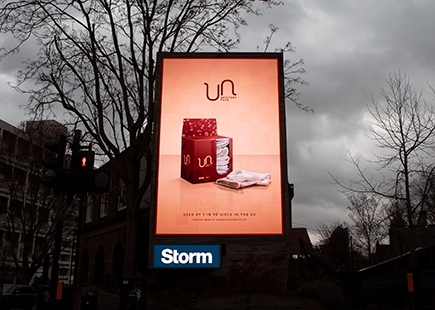 Credits
Client: Hey Girls
Project/Campaign name: UNsanitary
First Air Date: 15th February 2020
Chief Creative Officer: Rick Brim
Executive Creative Director/s: Ant Nelson & Mike Sutherland
Creative/s: Zoe Nash & Sali Horsey
Content Creatives: Helena Hamilton, Francesca Jaconelli
Agency producer/s: Nicola Applegate
Agency assistant producer: Jake Graham
Chief Strategy Officer: Martin Beverley
Head of Planning: Milla McPhee
CEO: Mat Goff
Managing partner/s: Charlotte Cook
Account Director/s: Kathryn Gooding
Account Executive/s: Jemima St Aubyn
Head of Design: Alex Fairman
Designer: Mitch Gibbons




Artworker: Sam Stabler
Retouching: Dan Jackson, Mark Henry, Charlie Townsend
Motion Designer: Edward Christie, Tom Lockwood, Hashir Khan
Head of Delivery: Brett Kelsey
Media Agency: Clear Channel
PR agency: 3 Monkeys Zeno
Production Company: Twenty Twenty
Producer: Frede Spencer
Director: Em Cole
Editing Company: cain&abel
Editor: Betty Lishmund, James Ireland, Ben Infantino
Post Production: Tom Lockwood, Jamie Wathen
Post Producer: Nicola Shanks, Aleksandra Bulkowska, Greda Aleksandraviciute
Colourist: Ben Infantino
Photographer: Em Cole
Photographic Agent: Twenty Twenty
Retouching: Dan Jackson, Mark Henry, Charlie Townsend
If you enjoyed this article, you can subscribe for free to our weekly email alert and receive a regular curation of the best creative campaigns by creatives themselves.