'Seeing Red': How social enterprise Hey Girls uses the psychology behind anger to tackle period poverty

A psychological study is at the heart of a new campaign by Hey Girls, the social enterprise created tackle period poverty.
The idea, created by adam&eveDDB, revolves around a film called 'Seeing Red' which has been carefully crafted to evoke anger that motivates positive action.
The proposed dictionary definition of period poverty*, as shown in the film, is a lack of safe access to period products due to financial or social constraints. Period poverty affects 1 in 10 in the UK and surged in 2020 during the COVID pandemic. In fact, a survey by the charity Plan International UK showed that as many as one third of 14 to 21s in the UK struggled to access or afford period products during lockdown.
The 'Seeing Red' film, produced by Prettybird and directed by Margot Bowman, depicts the anguish of a girl caught unprepared at school when her period starts, brought arrestingly – and graphically – to life. In it, an array of techniques are used to evoke anger – all informed by psychological insight by Dr Philip Gable, Associate Professor of Psychological and Brain Sciences at the University of Delaware.
Conceived by adam&eveDDB, the idea came from the insight that despite its negative connotations, anger is one of the most motivating human emotions. The aim was to harness anger to encourage positive action – in this case, to remove the injustice of period poverty.
Psychological insights were used throughout the film's development and production. From its narrative arc and character depictions, to the soundtrack, pace and use of colour.
Variations of the film were tested before release. The results were then used to optimise the final edit to maximise the motivating form of anger and action that was intended. On average, watching the film made participants feel over 3 times angrier, results showed. Further, the more intense they found the film and the angrier they were, the stronger their desire to take action and buy Hey Girls products.
Dr Gable was closely involved at every step throughout the initiative's evolution to ensure that the audience's anger was evoked and then harnessed in an ethical and responsible way.
Hey Girls' aim for the campaign is twofold: to get everyone in 2021 'Seeing Red', heightening awareness of UK period poverty; and to encourage action to combat period poverty by buying Hey Girls period products. With its buy-one-give-one structure Hey Girls gives away a comparable product to those in need for each one of its products bought. This is reflected in the call to action at the end of the film: 'End Period Poverty. You buy one. We give one'.
The film 'Seeing Red' launched online on May 5th. Its soundtrack, 'Grovelling Warts', was composed by Esther Joy Lane and will be released as a single.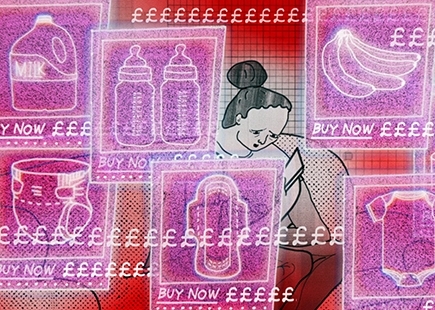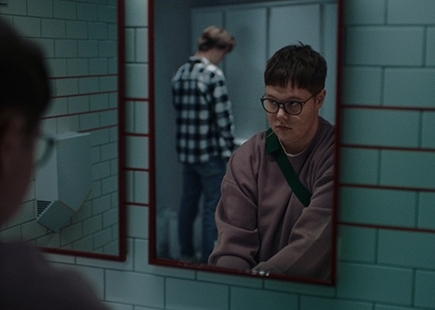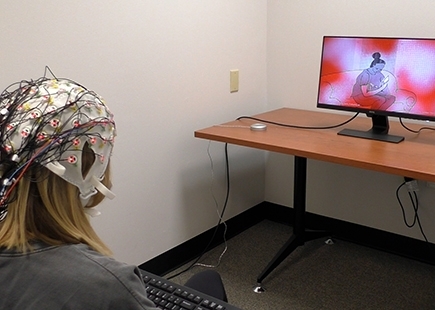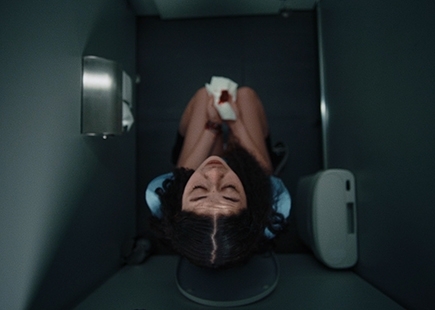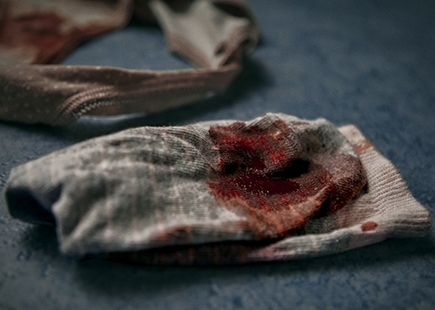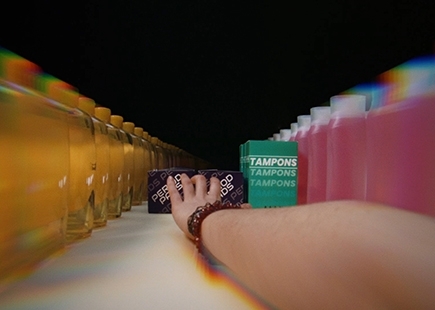 In partnership with the7stars, media includes digital, social, print and other channels to come over the coming weeks, all touchpoints specifically designed to either elicit the same form of motivating anger, or to direct to the film to do the same. The print, which will launch subsequently, features anonymous, real quotes about negative reactions to period poverty to elicit anger. The call to action is the same. A specifically designed campaign page on Hey Girls' website will house the film, information about period products and crucially, the opportunity to purchase or donate.

The campaign is supported by W Communications, which is managing consumer PR and has engaged influencers to share the film so that we can make sure the issue is seen and felt by as many people as possible.

Ultimately, everyone is encouraged to share the film with the hashtag #SeeingRed and to themselves help end period poverty by making the switch to Hey Girls products, or for those that do not need period products themselves, donating via their website.
Celia Hodson, founder & CEO at Hey Girls, said "There is no better feeling than doing an outstanding job while you are doing good. We've worked with some of the most talented and generous people to bring this campaign to life. Period Poverty is an issue they all care passionately about which is why they have collectively gifted creativity and commitment to build a campaign that is certain to move the viewer into action."
Laura Rogers, Global Creative Director at adam&eveDDB, said "What made this project so unique is that the idea forced us to work in a completely new way. Every creative choice was measured against one question: will it make people angry? We had to listen to the science. This sometimes put us at odds with our instincts to refine and finesse. But when it felt uncomfortable, we knew we were on the right track."
*There is currently no dictionary definition of period poverty.
Credits
CLIENT CREDITS
Founder & CEO: Celia Hodson
Brand Development Lead: Kirsten Blackburn
Senior Marketing Manager: Amy Briggs
Website & Ecommerce Manager: Rechenda Smith
PRODUCTION CREDITS
Chief Creative Officer: Richard Brim
Global Creative Director: Laura Rogers
Campaign Copywriter: Miles Carter
Campaign Art director: Helen Balls
Print Creative: Christian Sewell
Print Creative: Andy McAnaey
Agency film producer: Mary Fostiropoulos
Agency print producer: Nicola Applegate
Chief Strategy Officer: Martin Beverley
Head of Planning: Milla McPhee
Planner: Beth Mackenzie
Senior Project Manager: Hanna Dowty
Social Director: Rebecca Wilson
Joint CEO: Tammy Einav & Mat Goff
Managing Partner: Charlotte Cook
Account Director: Kathryn Gooding
Account Manager: Olivia Rose
Legal: Annika Patel, Freya Vale & Tom Campbell
Designer: Mauricio Brandt & Adrian Baker
Social Motion Graphics Editor: Gabi Mascarenhas
Social Post Producer: Gerda Aleksandraviciute & Jamie Demetriadi
Making Of … Editor: Robert Spary-Smith
Making Of … Post Producer: Olivia Hards
Design studio: King Henry
Media agency: the7stars
Managing Partner: Liam Mullins
Client Lead: Lydia Mulkeen
Head of Insight: Helen Rose
Account Director: Suzanne Morgan
Digital Director: Charlotte Powers
Digital Exec: Isabella Zonfrillo
Trading Director: Michelle Sarpong
Production company: Prettybird
Co-Founder UK/Executive Producer: Juliette Larthe
Head of New Business: Mia Powell
Director: Margot BowmanProducer: Paulette Caletti
Production Manager: Benji Landman
Stills Photographer/BTS Director: Daniel Boulton
Editing Company: Work Editorial
Post Production: Untold Studios
Audio Post Production: Anthony Moore & Mark Hills @ Factory Studios
PR AGENCY: W Communications
Creative Director: Scott Dimbleby
Strategic Director: Vijaya Virally
Associate Director: Nikki Collins
Senior Account Director: Jessica O'Donohoe
Senior Account Manager: Sam Beer
Account Manager: Rachel Jones
If you enjoyed this article, you can subscribe for free to our weekly email alert and receive a regular curation of the best creative campaigns by creatives themselves.