How a clever algorithm, beautiful images and real-time price comparisons persuaded Germany to forget the plane and get the train

The Background
This is a good time to be a train company.
Whilst demand for air travel continues to soar overall, there is evidence that a sizeable and growing number of people are reacting to the climate crisis by taking trains instead of planes.
It's probably a certain type of person at this stage (for whom money and time is no barrier), but as New Scientist tells me this week, 'emissions from flights in Sweden – a proxy for flight numbers – fell in in the first half of last year' and 'flights between German cities were down 12% in November compared to the year before, while rail trips were up'.
This backdrop provided the perfect context for German Rail's No Need To Fly Campaign.

The Big Idea
How do you convince German holiday makers that Germany is as good a destination as any other country in the world?
Obviously you create an algorithm to find images of German locations that look like the world's most iconic landmarks and natural wonders, turn them into ads which compare travel costs between the real deal and the lookalike and then target them at travellers on social media.
The logic, rationality and pragmatic nature of this idea is peak German – if stereotypes are to be believed.
What They Did
The campaign mechanic provided a suite of amazing visuals without German Rail having to take a single picture or video – as every image was sourced from Getty Images. In the first two weeks the campaign created 750 adverts.
The ads were then targeted at people interested in travel through an Instagram campaign, influencer campaign and out of home promotion, all made more famous by the large amount of earned media coverage generated through the sheer inventiveness of the campaign.
The cherry on top was the inclusion of real-time price comparisons on each individual advert.
This was made possible by some more clever algorithms which automatically geolocated people on Facebook who were interested in specific locations, identified their closest airport, found how much a plane ticket was at that exact moment to that location and then compared the flight cost to a train ticket to its doppelgänger location in Germany.
The cleverness of that almost outweighs the creepiness.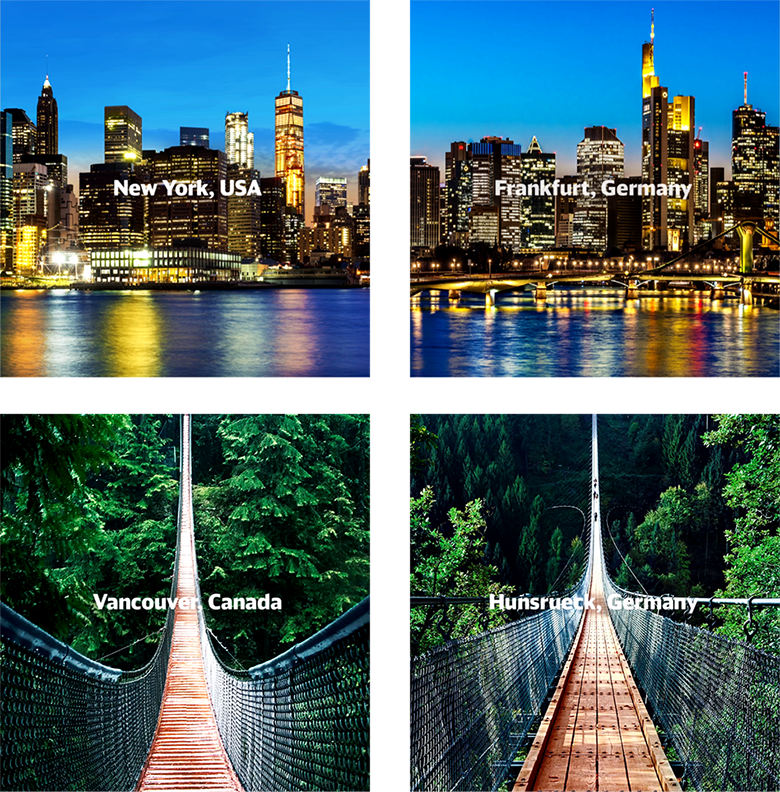 The Review
Even if this campaign had resulted in no commercial uplift I would still be impressed by the execution, creativity and visual impact alone.
But of course, it did create commercial results.
According to German Rail the campaign generated a 24% increase in revenue and I'm sure this had something to do with the uplift in rail travel and reduction in internal flights that I mentioned above.
It must have made the German tourist board happy too as it showcased places in the country that made people discover how much it has to offer travellers.
In Hindsight
Brilliant execution aside, this campaign is a great example of how businesses can respond to changing public attitudes to the environment in a material way that has a commercial benefit.
Positive stories related to the climate crisis are few and far between.
Brands have a lot to gain from showing that picking more sustainable options doesn't have to mean missing out.
If you enjoyed this article, you can subscribe for free to our weekly email alert and receive a regular curation of the best creative campaigns by creatives themselves.