How brands are embracing street art to create a new way of talking to consumers post-pandemic

For more than 100 days people were confined in their homes hoping for things to normalise and streaming home entertainment to pass the time and ease their concerns.
Now that lockdown regulations have eased, consumers are returning to public spaces but remain cautious and in need of reassurance and entertainment in the outside world.

Creating a sense of togetherness and shared cultural experience has never been more important.
Despite the dramatic slump in the advertising industry and the economy as a whole, out-of-home (OOH) media became an instrumental part of the nation's and indeed brand's response to the challenge.
From supporting the NHS and championing key workers, to promoting public information messaging, the power of posters to get mass communications out to audiences became a vital partt of the nation's shared experience.
Rainbows appearing in countless windows mirrored the impact of poster campaigns, creating a personalised extension of our shared reaction to Covid.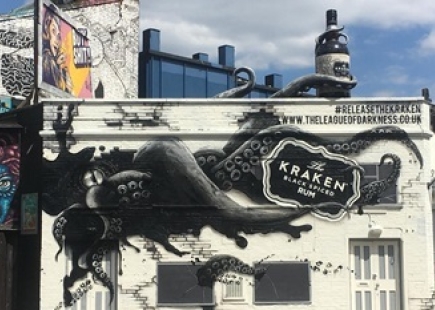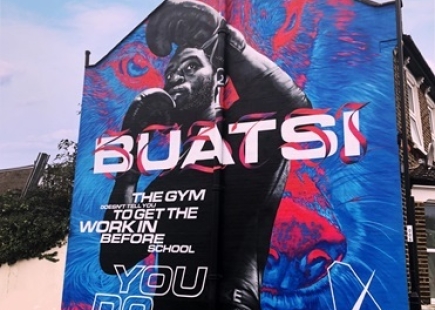 Modern art
Poster advertising plays a role beyond functional communications. In urban areas it is part of the environment in which we live, it adds to the experience of walking or driving down a street and in many respects enhances rather than intrudes on the spaces in which we live.
In this respect, it plays a similar role to art in public spaces, from sculptures to street art. Much has been said and about the importance of art in urban spaces as a means to enhance communities and economic activity.
Now the two fields of visual communication – art and brand advertising – are beginning to fuse in the form of branded murals.
Painted on a wall, ceiling or bridge, murals have been used as communication tools throughout human history and they have become a valued feature of many cities from Bristol to Aberdeen and are especially famous in London's Soho and Shoreditch areas.
Street art has come a long way from the graffiti near underground stations or on the side of old buildings.
It has outgrown its origins of simple territory-marking, evolving into an art form unbound by the normal expectations of painted pictures. They often blend in or use the buildings or structures that they are a part of – think of Banksy's work.
Millennials and Gen Z have grown up with street art as a normal part of their daily urban lives. Aside from street art's break-all-the-rules appeal, it's very accessible to the masses - no museum hours, lines or entrance fees.
Blending the grass-roots impact and creativity of murals with brand messages offers an impactful real-world media platform for brands that exist outside of an editorial environment.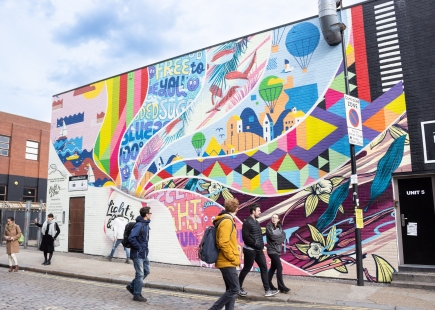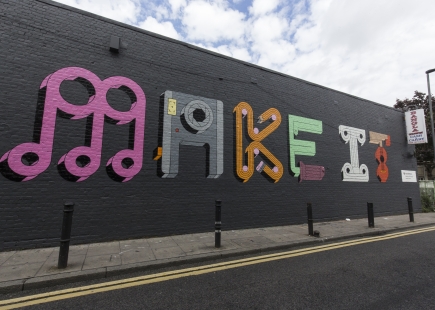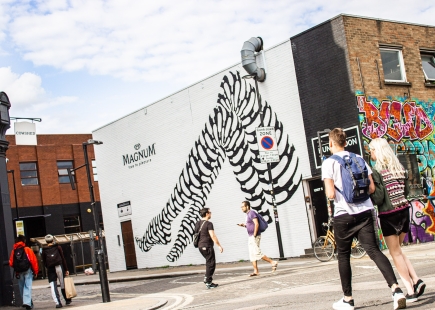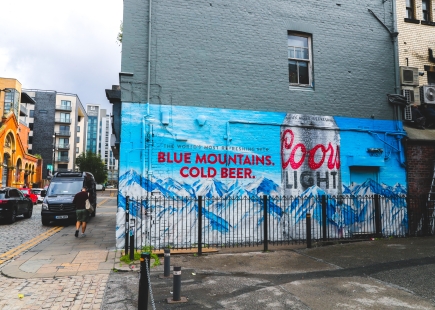 The explosion and dominance of Coronavirus news alongside an increased focus on the negative elements and content on social media platforms have increased the relative value of more positive media environments like murals.
In this sense, the medium is the message and offers a form of escape as well as credibility.
Lockdown has driven a massive uplift in the relative importance of community and people's need to belong and feel connected to something.
A mural directly demonstrates a brand connecting to a specific community, acting locally by meeting people where they are by crafting something just for them.
All brands want to be remembered by people, but very few manage to leave a long-lasting impression through creativity.
During the lockdown, people found joy and distraction on streaming platforms, podcasts and social media. Now, when they are out and about, they want experiences that can be shared with other people.
Murals are one of the few advertising formats that consumers are likely to actively and widely photograph and share on social media.
Through art, consumers not only engage with the brands, but they develop a sense of belonging and ownership as well as creating amplification of the brand message via Instagram and Facebook.
Murals offer a lot of possibilities for engagement apart from the visual design and the social media promotion. The development of Augmented Reality and QR codes allow brands to take one step further in the communication with the audiences.
Whilst most AR experiences are focused on entertaining, they can be used to convey public information messages as well. An AR activated mural opens a myriad of opportunities and possibilities to engage with and inform the audience.
Murals offer brands an opportunity to embed themselves into the fabric of a community and engage their audiences in a highly creative way, on a grand scale, and with a degree of permanence.
This hand-crafted media has shown that advertising can transcend its own message and connect with people on a more human level.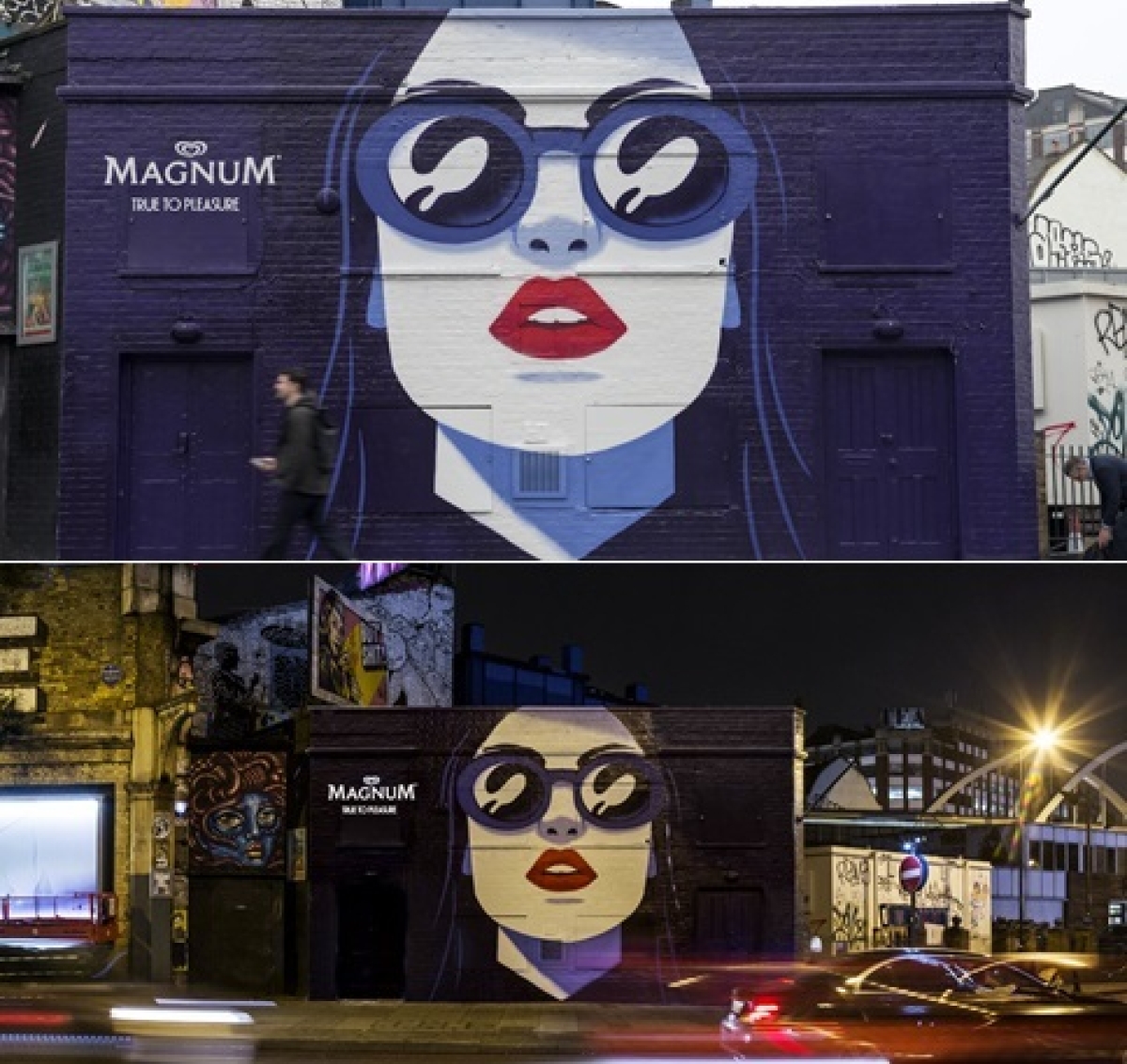 Images courtesy of Kinetic Active.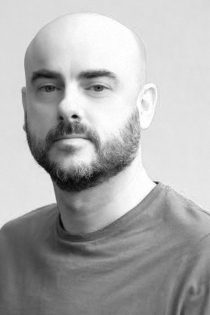 John Flaherty
Managing director
Mural Republic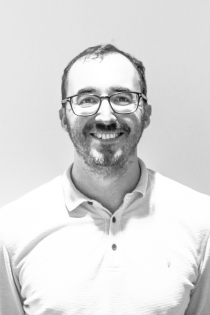 James Byard
Head of Active
Kinetic Worldwide
If you enjoyed this article, you can subscribe for free to our weekly email alert and receive a regular curation of the best creative campaigns by creatives themselves.