How can a sports brand think it is okay to promote fried chicken and associate itself with a rapper who glamourises violence?

The Background
Adidas have a sub-brand called GLITCH, which is a mobile-only start-up that resides within Adidas.
GLITCH recently launched its new football boot range, called the 'Prep Pack'. This is described as the world's first-ever interchangeable boot. The GLITCH product is apparently innovative by nature, so the creative agency needed to create a launch campaign that matched up to the product's supposed reputation.

I read somewhere that: "The prep pack is inspired by hard work, and in London, hard work and long hours on the pitch are rewarded with some serious play".
So in order to tell this 'work hard, play hard' story in a 'culturally relevant' way, the agency went a bit leftfield (no pun intended.)
They did this by taking the boot into a place that its proposed core audience of 14-19-year-old, football-playing kids were and then bolted on a 'post-match reward' at the local fried chicken shop.
The Big Idea
After this concept had been signed off by the client, it then took over a takeaway restaurant in the heart of East London and surprise, surprise created an 'immersive experience' by branding the shop entirely as the Adidas brand GLITCH.
One comment was: "The experience felt like a legitimate takeaway shop, except it was all laced with GLITCH product". This was all backed by a performance from North London Drill rapper, Headie One.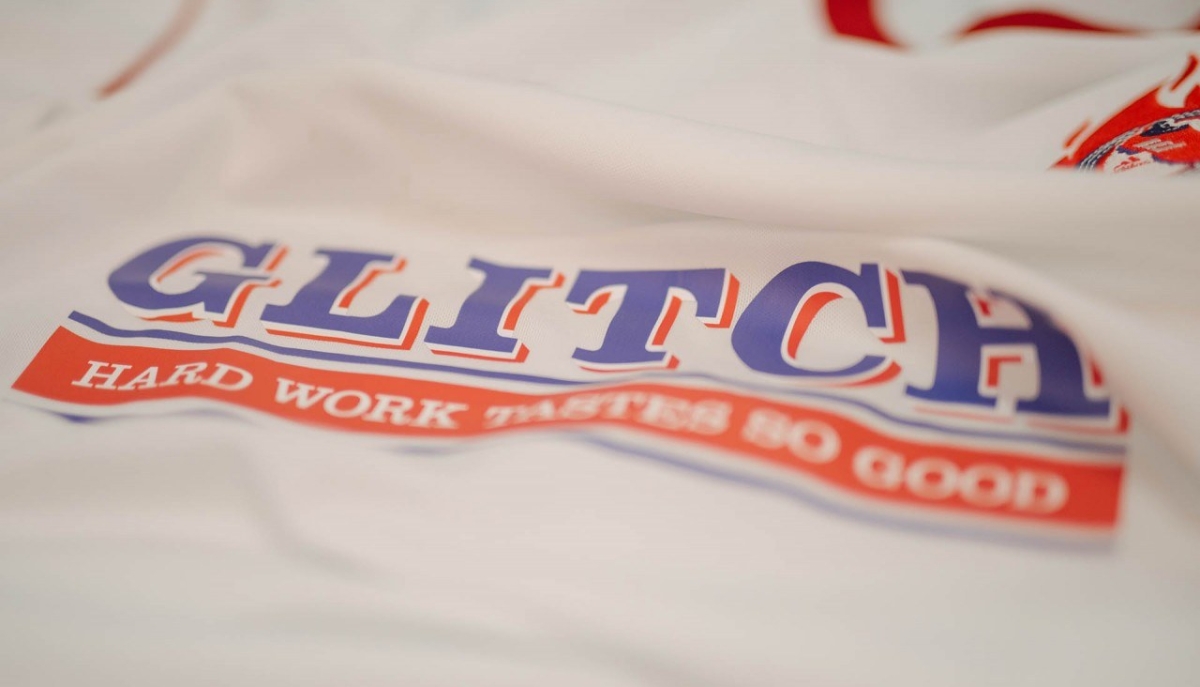 What They Did
The event kicked off with teasers across social channels with abstract films which played across Instagram stories of Adidas London, Premier League club players and the Drill rapper, Headie One.
On the day, it challenged the GLITCH community to head to the secret venue to be in with a chance of winning a pair of boots.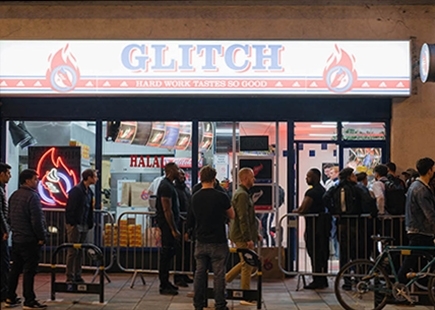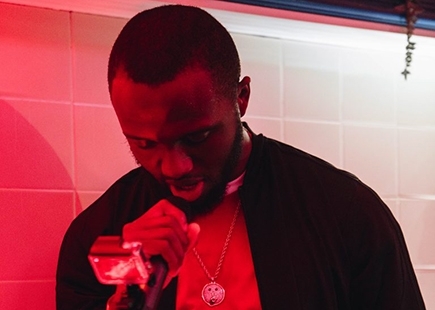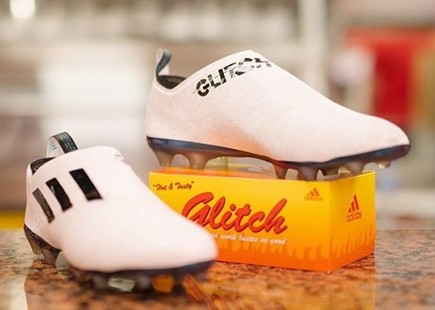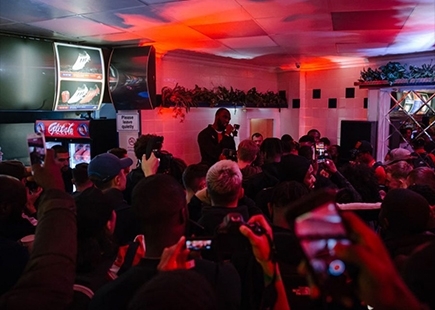 The Review
Now, I am told time and time again that "I'm not the target audience", but I'm guessing my son and his friends are because they play football.
However, that said, I'm confused by the fact that fried chicken and gang culture rapping was used to engage children the age of my son and his friends.
I also find it nothing short of a disgrace that this type of inappropriate pigeon-holing exists, and moreover is promoted by an all encompassing brand such as Adidas.
The list of negatives surely outweighs the positives (frankly I see none) around this campaign; racial misappropriation, gang culture and encouraging fried chicken to teens when pushing sports apparel… WTF?!
Let's just throw some context at each negative: Almost every nation has a fried bird, but for black Americans, it has become emblematic of a pernicious racism. Many black Americans, in the past, did not want to be associated with fried chicken and the stereotypes used to promote it within popular culture. Even today, referring to fried chicken can be seen as shorthand for racial contempt.
Why have a rap performance by Headie One, a Drill artist? Drill being the music culture synonymous with gang culture and proven to be responsible for a number of deaths amongst young black gang members. And we look at the event film which celebrates the experience in which a crowd of mostly black men were gifted boots in GLITCH-branded, fried chicken boxes.
Putting concerns about racial stereotyping aside, let's take a look at the statement, "Finishing with a post game reward of fried chicken".
I am beyond baffled that the decision to associate a sports brand with mass-produced, fast food such as deep fried chicken was taken. Worse, that the offending food is served in a box that more often than not ends up on the streets amongst the striped bones. A recent medical report revealed that one in four teens are likely to be clinically obese by the time they reach the age of 15, and here is Adidas claiming that footballers, actual or aspiring, are rewarding themselves with fried chicken.
In Hindsight
The campaign was nothing short of a disgrace and not one industry publication took any issue with the misappropriations outlined, so one also worries about the industry take on "inclusion and equality".
0 out of 5 stars.
If you enjoyed this article, you can subscribe for free to our weekly email alert and receive a regular curation of the best creative campaigns by creatives themselves.