The positive and negative approaches to Covid-19 from F1 teams, Mercedes, BMW, Jeep and Jaguar Landrover

The Background
Creative communities have responded to the Covid-19 challenge with solutions of varying scale, impact and value.
The automotive industry, especially, has shown a snapshot of possibilities during this period.
Car use is down by over 50% already.
The Big Idea
It became immediately clear that ventilator access would be a key issue in responding to Covid-19. With the F1 calendar put on hold, teams changed tack with speed. Project Pitlane has seen the seven UK-based teams use their technology arms to manufacture and deliver respiratory devices to NHS hospitals.

These teams have put their core skills of "rapid design, prototype manufacture, test and skilled assembly" into play.
Mercedes-AMG Petronas Formula One has led the way, teaming up with University College London to produce a breathing aid that keeps patients out of intensive care.
The ventilator initiative will continue to be a unified effort, with teams that usually compete on the track joining together to find workable solutions.
Clearly, this is a noble effort from a sport that began the crisis on the backfoot – debating whether to hold the Australian GP. At the time, Lewis Hamilton described the situation as "shocking" when the F1 decision makers looked set to go ahead with the race despite positive tests for COVID-19 in some teams.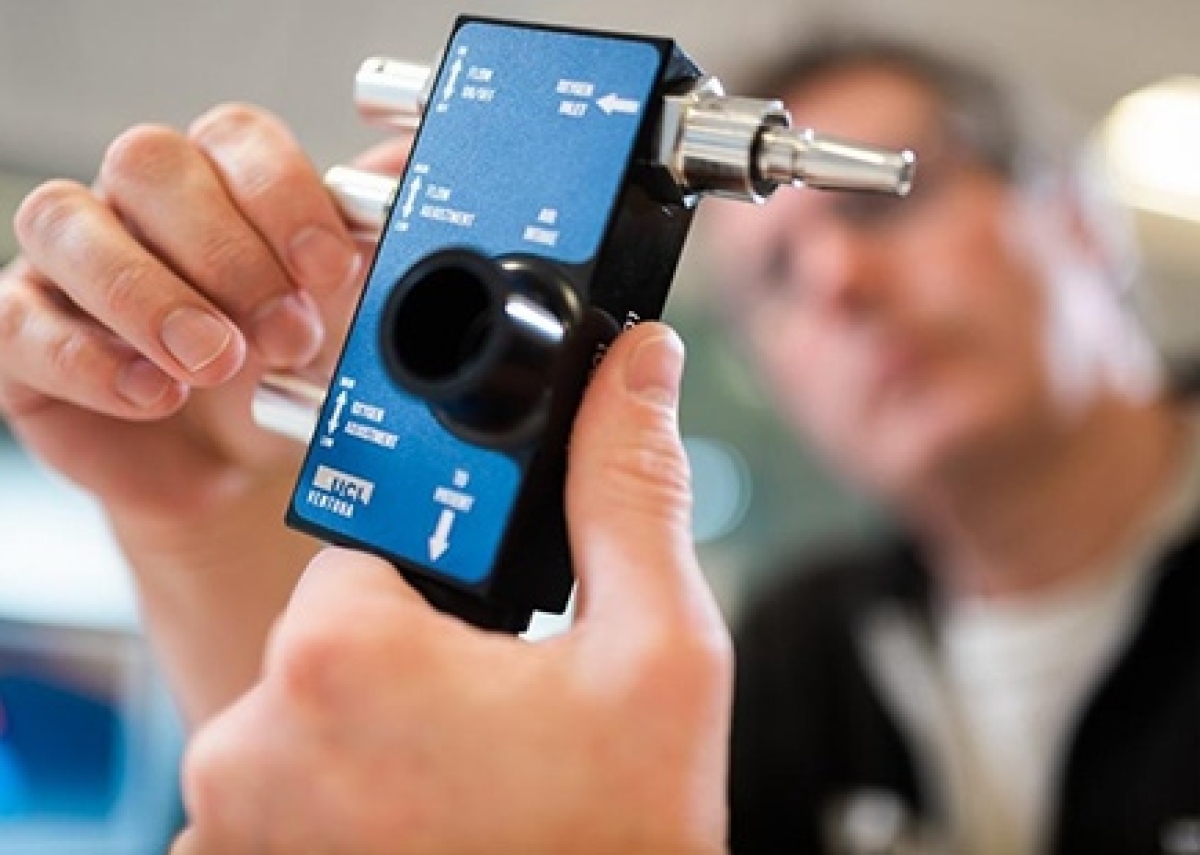 The Review
Through the proactivity of its teams, F1 has completely reversed perceptions of its approach to the crisis.
Its constructors are adding real value to the global response to the virus authorities, while showing themselves as real leaders in the world of professional sport.
Whilst football authorities continue to debate seasons being voided or returning behind closed doors, F1 has managed to concentrate on the positives.
A quick search of social media sentiment also indicated a complete swing between negative and positive mentions over time – with positive mentions outnumbering negative 2:1 now.

The Positive
BMW and Jeep have demonstrated contrasting uses of social media creative to communicate 'stay home' messaging, with varying levels of success.
Manufacturers are in a tough position when it comes to consumer-facing content. People are being told not to take to the road unless absolutely necessary and can't visit car showrooms to purchase new vehicles.

With that in mind, Jeep has developed some of the smartest content we've seen in recent days.
Its #StayOffTheRoad content takes Jeep's iconic front grill and headlight design, reimagined through household items.
It's a simple message that, despite being highly branded, remains smart and shareable.
By not featuring a vehicle within the visual, it helps maintain clarity within the messaging.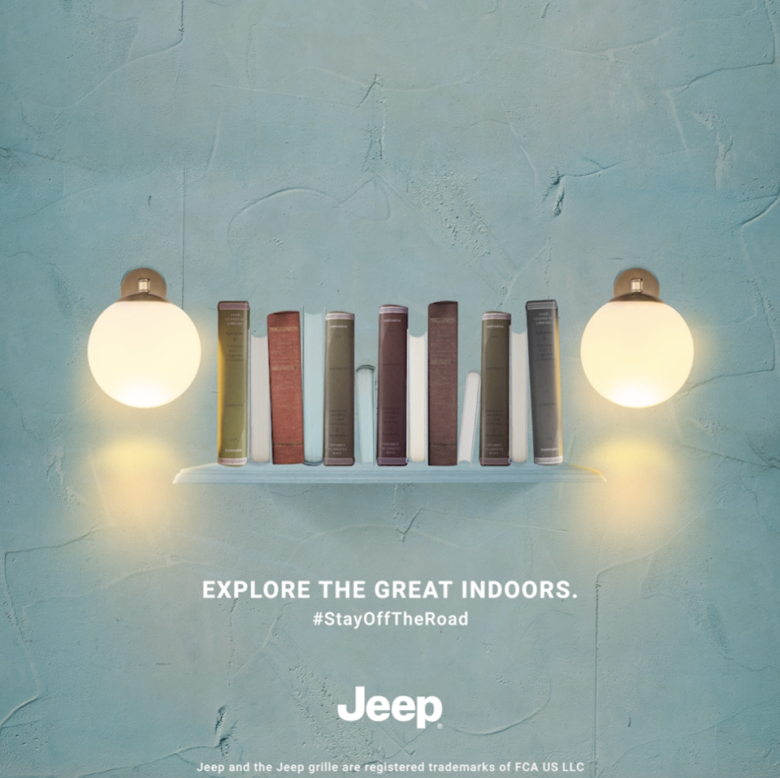 The Negative
BMW has taken on a similar mission, encouraging people to #FlattenTheCurve.

But in contrast to Jeep, the brand continues to feature its vehicles and beautiful roads. One post, in particular, hit a wrong note, leading to a torrent of criticism.
It was decried for being opportunist, using the crisis to sell cars.
There are risks for brands in the current environment.
In using highly polished, outdoor visuals with cars at their heart and questionable captions, BMW not only misjudged consumer sentiment, but communicated a message that was contrary to public safety guidance with potential risks for consumers.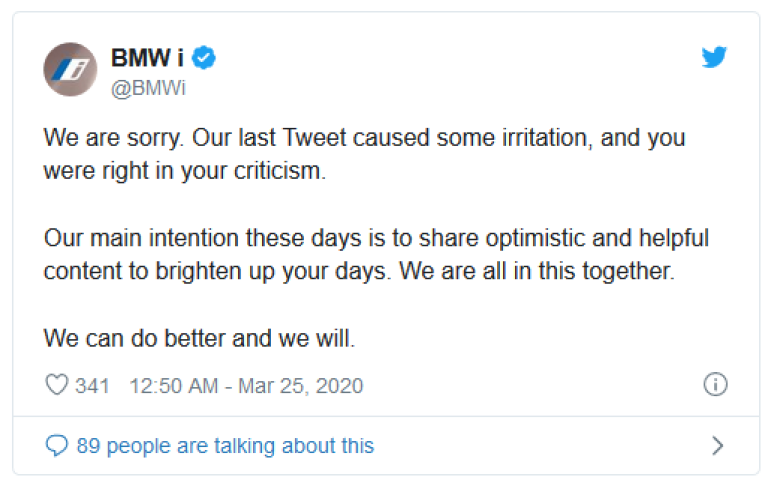 In Hindsight
During the crisis brands wanting to show genuine care towards customer wellbeing and contribute in a meaningful way to the situation have two ways to approach their plans.
On the one hand, if the opportunity exists, using expertise and manufacturing processes to help national efforts with healthcare or infrastructure will boost perception immensely. It can even reverse negativity, as was the case for F1.
Another brand able to contribute through reallocation of resources was Jaguar Land Rover. Rather than repurposing their vast production lines they instead took a proactive route through a donation of vehicles to the British Red Cross. A good example of how a car brand can be nimble in its response without necessarily having the expertise to pivot production towards ventilators.
Alternatively, brands can use content to communicate audience-focused messages, whether 'stay home' or 'flatten the curve'. But that's a path fraught with risk if not fully thought through.
Automotive brands should ask themselves: is this content first and foremost delivering a message to help the audience and society, or is it brand first?
As the crisis continues these smaller social media tactics are seeming more opportunistic in light of donations of money, expertise and product by competitors.
If you enjoyed this article, you can subscribe for free to our weekly email alert and receive a regular curation of the best creative campaigns by creatives themselves.