How the patron saint of chimney sweeps is saving lives in Poland

The Background
Did you know that Saint Bernardino is the Roman Catholic patron saint of advertising, PR and communications?
I bet you didn't.
Which is quite ironic as he also combines that role with being the patron saint of compulsive gambling too.
So you probably won't know who Saint Florian is, unless you happen to be a Polish reader of Creative Moment. Which, if you are, I'd just like to say "cześć".
For non-Poles amongst you, Saint Florian is the patron saint of chimney sweeps.
There is no way he would have foreseen that, 1,700 or so years following his death, he would be the key person in a nationwide marketing campaign to help prevent the hundred or so deaths and around two thousand hospitalisations there are each year in Poland as a result of carbon monoxide poisoning.
It gets cold, really cold, in Poland and people tend to use their heating a lot. But inefficient ventilation prevents fresh air circulating and pollutants like CO (that's the symbol for carbon monoxide for any chemistry enthusiasts who are reading this) can lead to tragedy.
The Big Idea
Poland is a religious country with a strong tradition of pastoral visits, where priests come round, hold court with the family, dispense worldly wisdom, have tea, etc.
They also dish out pictures of saints to guard the households from evils and threats, although they have a relatively small and straightforward roster of saints' pictures they tend to dispense.
For example, the tried-and-trusted St Nicholas will keep you safe from robbers and St Christopher from car accidents. Motor and household insurance premiums in Poland should also be relatively cheap thanks to the priests' visits.
Creators of this initiative, Grey Poland, teamed up with the National Polish Fire Department and National Chamber of Chimney Sweeps and enlisted a painter of religious icons to depict Saint Florian looking as good as new in a picture that they then gave out to every priest in Poland, from the Orthodox or Catholic Churches as well as Islam, to form part of their saintly arsenal on their visits.
What They Did
The picture of Saint Florian carried the instruction to place it over the air vent in the room.
It should stick if it is being put against a properly working vent inlet.
If it didn't then that was a sign that the vent is blocked and trouble could be in store.
Priests were excited to become the frontline defence force for this project and in a period of 14 months over 30 million Saint Florians were handed out and no doubt many lives were saved as a result of the simple test.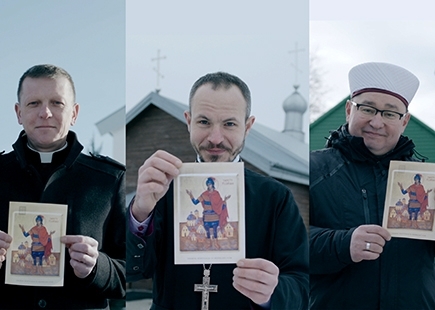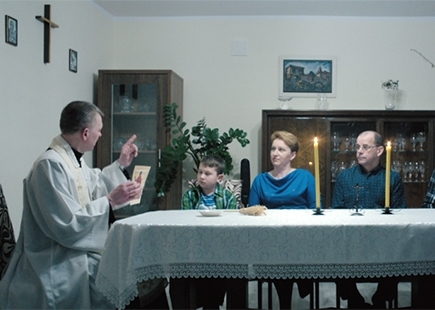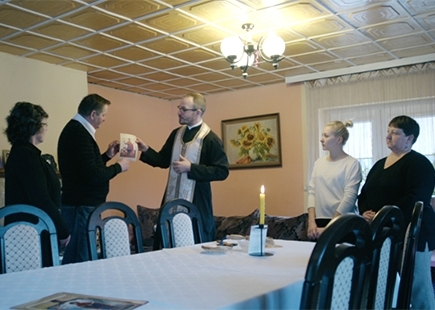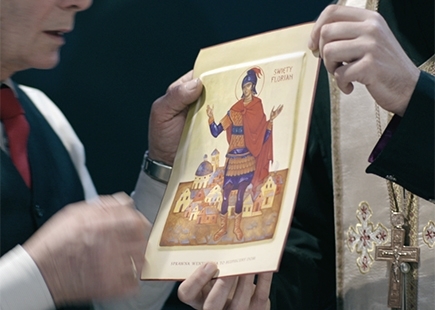 The Review
I'm sure that the powers that be in Poland have been banging out the message about the dangers of inadequate ventilation and carbon monoxide poisoning for years. It's a hard message to get across in a straightforward and compelling way. Clearly people weren't listening: they kept on dying.
The beauty of this campaign is in its disruption of the norm and the realisation that, in a religious country, using religious figures, both saints and priests, as influencers was going to change behaviour.
I guess this also has the propensity to go wrong too.
Would some religious Poles be offended by priests being 'used' as the advertising medium?
Would they object to a patron saint 'becoming' a billboard? I think that if there had been something commercial involved, say if a vent or gas detector manufacturer were involved somewhere down the line, then maybe.
For me, this was all very clever, creative and effective, and I'm pretty certain that Saint Bernardino would be really impressed by this campaign.
If you enjoyed this article, you can subscribe for free to our weekly email alert and receive a regular curation of the best creative campaigns by creatives themselves.