In an era of rampant 'woke-washing', The Big Issue's Pay It Forward initiative is a true campaign for good

The Background
Unless you've been living under a rock since Dove's Campaign for Real Beauty first exploded onto our billboards and collective consciousness 15 years ago, you'll be aware that cause-related marketing has been a creative cause celebre ever since.
So much so, in fact, that the formula is showing signs of becoming a little tired, as brands attempt to 'woke-wash' their way into the news cycle thanks to a hastily-arranged charity partnership.
Whilst Pepsi and Kendall Jenner's infamously ill-judged link-up still takes home the worst cause-washing grand prix, the last week has given us yet more examples of poorly-executed cause-related campaigns. First Burger King launched 'Real Meals' – a lazy attempt at a mental health awareness campaign that looked suspiciously like an attempt to troll its largest competitor. Not to be outdone, M&S offered a tonic for those of us who find regular sandwiches just a little bit too straight, with the launch of its LGBT (lettuce, guacamole, bacon and tomato).
The Big Idea
Which is why it's refreshing to see a creative 'cause for good' campaign which is truly that – and one that could easily make a big difference to those involved.
Facing a potential sales crisis due to an increasingly cashless society, Big Issue and Monzo worked together to devise an ingenious way of allowing multiple readers of the magazine to pay the original vendor using a system of QR codes.

What They Did
The 'Pay It Forward' campaign allows Big Issue readers to buy a copy of the magazine and then 'sell' it to a friend, with the full face value being paid directly to the original vendor.
Rather than receiving just £2.50 for the magazine, some vendors say they received ten times that amount thanks to copies being widely shared.
Just as crucially, Monzo's involvement means that vendors who were part of the trial were able to set up bank accounts.
Traditionally this has been a problem for those who are homeless, due to their lack of a fixed address, but is further proof that online payments and banking could prove a help as well as a hindrance to the community in future.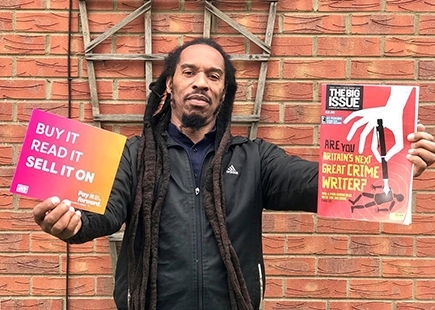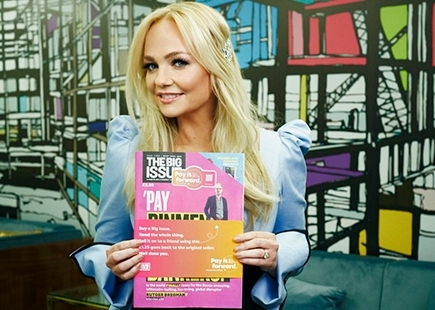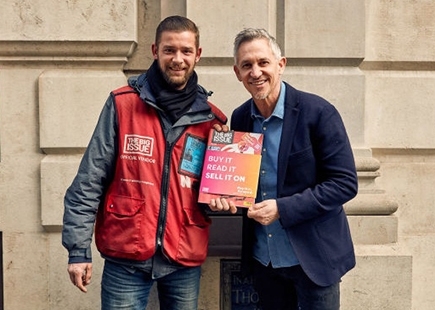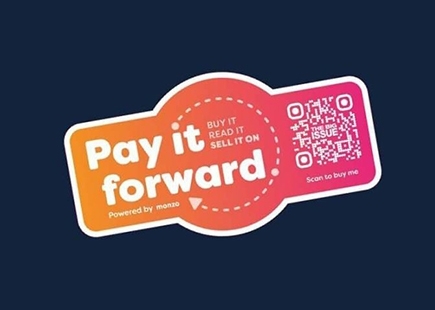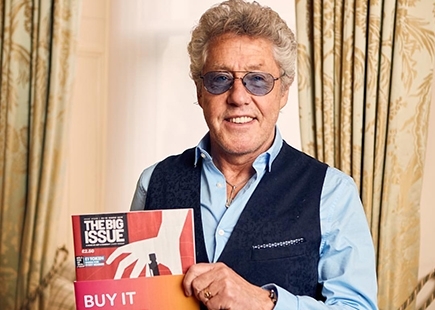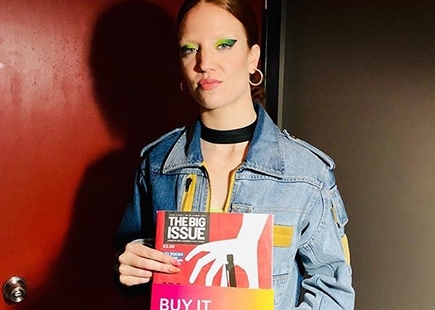 The Review
Big names including Gary Lineker, Roger Daltrey and Emma Bunton were wheeled in to support the campaign.
But, in truth, the innovation itself was the star of the show.
The real success of this campaign was that a mechanic which must have been remarkably complex to put together was presented to the public as something refreshingly simple. The hard work was done behind the scenes (presumably by Monzo and its agency FCB Inferno), with the Big Issue brand and its vendors allowed to take centre stage in the rollout.
In Hindsight
The 'Pay It Forward' trial will no doubt go down as a huge success for both the Big Issue and Monzo.
But it is worth noting that only 20 of the magazine's estimated 1,500 vendors were involved.
If more of those 1,500 can be enrolled and given bank accounts as the campaign progresses then it will truly be considered a campaign for good as opposed to just a flash in the pan.
If you enjoyed this article, you can subscribe for free to our weekly email alert and receive a regular curation of the best creative campaigns by creatives themselves.