COVID WARS: Face masks for children to empower them during the pandemic

BOAST is a place where you can find out about recent creative campaigns.
It is a space where agencies and creatives can tell us about the new work they are proud of; blowing their own trumpet, so to speak.
Here's the latest from the creative world as we know it.
An idea from Lisa Kirmsse and Thit Lin Venning
The idea was born when partners Lisa Kirmsse and Thit Lin Venning came across and were inspired by a New York Times article by Perri Klass on children being afraid of wearing protective masks.
Wanting to help kids feel empowered and safe during this pandemic, they came up with COVID WARS: The ultimate face masks allowing little rascals to transform into their favorite masked villains.
Within one week of its release, the work gathered quite a following on LinkedIn with over 12.000 in-feed views and more than 180 likes, has been widely shared by creative professionals, parents and Star Wars enthusiasts alike and they've even had requests to make the masks a reality.

Thit Lin Venning (art director) and Lisa Kirmsse (copywriter) said: "We wanted to create something that would allow kids to reframe the confusion and fear they're experiencing when being asked to wear a protective mask. Turning into a powerful masked villain seemed like something that could empower them and add some much needed playfulness to this new normal."
What other creatives have said about COVID WARS
"As a parent to a 3 and 5 year old I'm noticing the effect the pandemic is having on them. I think this is a fantastic way to get kids wearing masks and making it fun." - Kieron Leppard, Vice President Experience Design, Huge
"I love this so much. I've been worried about the possible emotional trauma my small children and other children are experiencing by seeing people everywhere wear facemasks or being asked to wear one themselves. Glad to see creatives coming up with awesome solutions for this."- Lee Taylor, Creative Director, Curiosity
"If you have to wear a mask, have fun pretending to be a villain. I am in awe of the power of creativity."- Tom Christman, CD & Co-Dean AdHouse Ad School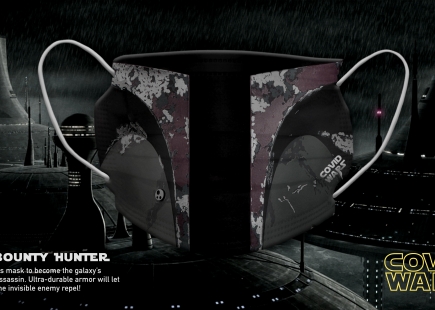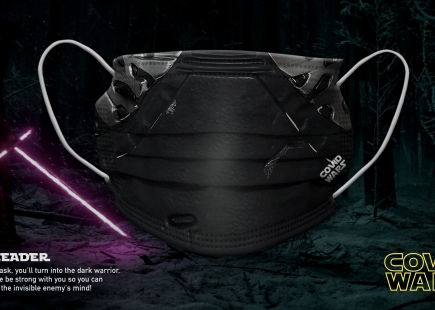 Credits
Lisa Kirmsse: Junior copywriter at TLGG, a digital agency with offices in NYC & Berlin
Thit Lin Venning: Freelance art director and illustrator in Copenhagen
If you enjoyed this article, you can subscribe for free to our weekly email alert and receive a regular curation of the best creative campaigns by creatives themselves.