We wish you a Messy Christmas says Plenty in its new ad by AMV BBDO & Essity

Have a Messy Christmas.
Plenty, the household towel brand, is embracing mess this year with a campaign that bucks the conventions of festive advertising and gives us a story of Christmas love as it really is, mess and all.
The first work for the brand from Plenty's new agency, AMV BBDO, the 'Xmess' film is set to the track 'Love Hurts' by Nazareth, and is directed by award-winning and Emmy-nominated director, Steve Rogers.
All the ingredients of a conventional Christmas ad seem to be there: decorations are up, relatives are gathered, wearing festive jumpers, cooking and cheering together...
But it shows us the side we never get to see, yet have all experienced – the messy chaos our loved ones bring. From our baby niece who gives us a milky 'welcome vom' to the dog's surprise wee under the Christmas tree, the spilled gravy, the floored turkey, the mishaps, the awkward encounters, and all the things you can't unsee.
The reality is, Christmas with our loved ones is 'always a mess.
But it's our mess.
And there's no place we'd rather be.' As the track 'Love hurts' suggests, it can test our love to the limit. But the rest of the campaign affirms: 'Love is stronger than spilled gravy and baby vomit. And so is Plenty',
Director Steve Rogers said: "I just felt that Christmas is rarely represented as it really is, and I thought this was a wonderful opportunity to be a little more honest. The odd thing is, that for most of us, despite the madness, we keep going back for more, year after year. It's a strange and masochistic reflection of our deep familial love."
Toby Allen, AMV BBDO Deputy ECD, said: "There's no such thing as a white Christmas, it's gravy brown, wine red and dog wee yellow, but you wipe it up and laugh it off. That's what love is - it's complex, chaos and messy".
This campaign not only shows a more honest version of love at Christmas, but it also sets a new course for the brand and for the entire category.
Martina Poulopati, global marketing and communications director for Essity's household towels business, said: "After decades of spotless kitchens and Truman-show families, it was time to stop demonising mess or celebrating it as if it was lovely. Plenty is the first brand adopting a radical honesty where life with our loved one is depicted the way it really is: messy, occasionally yucky, and sometimes downright revolting. But that's what real love is: when you invite people into your life, you accept the collateral damage."
Nicola Coronado, Plenty UK Marketing Director, said: "We're taking a fresh point of view on cleaning, and how it intertwines with relationships. This campaign shows that it's the love we feel for our close ones which enables us to deal with their mess. Love conquers these messy situations, and so does Plenty."
The campaign launched on 15th November and runs for six weeks in the UK, Republic of Ireland and France, with executions across TV, VOD, social, press, point of sale, and digital Out-of-Home. It will be supported by a social campaign encouraging people to join in and share their messy #Xmess moments. It will be followed in 2021 with more work that builds upon this new brand platform.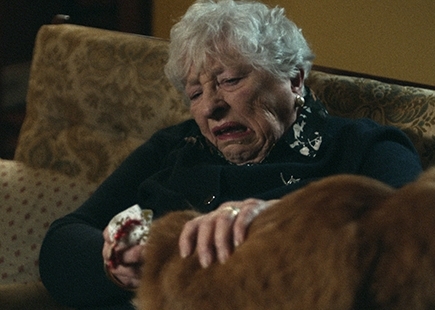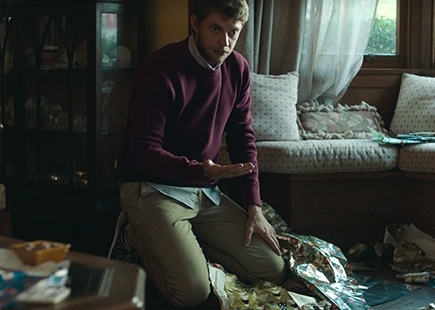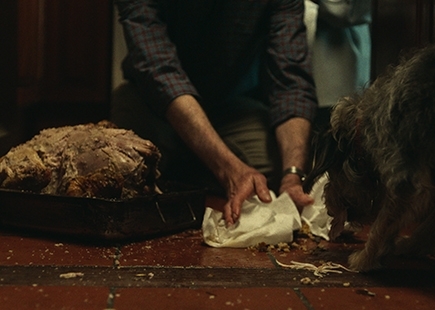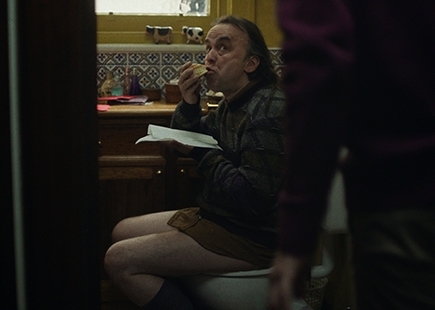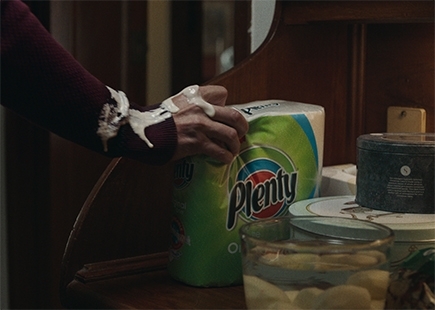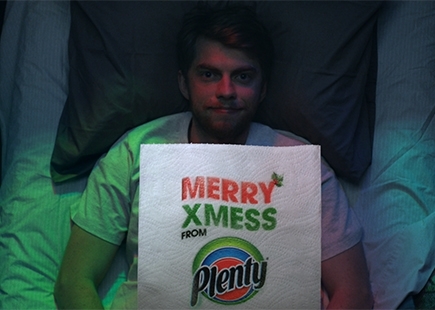 Credits
Project: Plenty / Okay: Xmess Campaign
Creative Agency: AMV BBDO
Executive Creative Directors: Nicholas Hulley, Nadja Lossgott
Creative Director: Toby Allen & Jim Hilson
Copywriter: Dan Warner & Prabhu Wignarajah
Art Director: Jamie Starbuck & Andy Vasey
Agency Planner: Margaux Revol
Agency Account Team: Sara Abaza, Harry Buggé, Terrance Obeng
Agency Producer: Edwina Dennison
Media Agency: Zenith Media
Media Planners: Anna Shaw, Nicola Gow
Production Company: Somesuch x Revolver
Director: Steve Rogers
DOP: Simon Duggan
Photographer: Derek Henderson
Art Producer: Fiona Bailey
Design & Typography: Max Henderson
Production Co. Producer: Caroline Kruck, Seth Wilson, Lee Groombridge
Post-production Company: Time Based Arts
Business Affairs: Michelle Holmes, Cate Killeen
Audio Post-production: Sam Ashwell @ 750mph
Editor: Rich Orrick, Jamie Hodgson @ Work Editorial
PR (UK): Hannah Craig, Senior Account Director, FINN Comms (UK)
PR (Global): Olivia Sealy, Ketchum (Global)
Essity global:
Martina Poulopati, Global Marketing & Communications Director
Julia Safanova, Global Brand Communication Manager
Essity UK:
Nicola Coronado, Marketing Director UK, Ireland
Iain Lavelle, Marketing Manager (Plenty Brand)
Leanne McLeod - Brand Manager (Plenty)
Essity France:
Jennifer Diaz, Marketing Manager
Arnaud Montcru, European Marketing Director, Household Towels
Alix Arnaud - Web / Digital Content Manager
Juan Pava, Brand Manager
If you enjoyed this article, you can subscribe for free to our weekly email alert and receive a regular curation of the best creative campaigns by creatives themselves.