Meet The Maker: AMV BBDO's creative team talk about the 'Whatever It Takes' campaign for Macmillan Cancer Support

AMV BBDO shares the highs and lows of creating this ad
If, at the heart of creative work, emotion is the key then 'Whatever It Takes' for Macmillan by AMV BBDO unlocked its power.
The compassion, dedication and relentless commitment of the nurses is well known and admired. But what is not so well documented is the sheer grit and emotional strength that the nurses have to embody every day.
We spoke to Ben Polkinghorne and Scott Kelly, part of the creative team, who developed the campaign to get a closer, behind the scenes look at how it was created.

Lucy Smith: Macmillan is a new client for AMV. Can you tell us about the pitch process?
Ben Polkinghorne/Scott Kelly: Macmillan is a very well-known charity. But research conducted by AMV showed that people's understanding of Macmillan was one dimensional - they knew about their caring, gentle, compassionate side but were less familiar with their gritty, determined, never-back-down side. And critically, we learnt that those who see that complete picture are more likely to donate and in higher quantities.
The challenge was clear – get more people to see the real Macmillan.

This led AMV to position Macmillan staff as "compassionate warriors''.
These people play a crucial role in the fight to secure and deliver care to people with cancer. Creatively, we sought to embrace this tough and tenacious side, in addition to their more well-known caring qualities of the staff.

We won the business in November 2019. Back in the days when you could celebrate with a pint or two at the pub.
It was a fantastic, cross-department, all-agency effort.

LS: Undoubtedly an emotional campaign, really getting to the heart of what it feels like to experience grief. From a personal perspective, was it difficult to create?
BP/SK: This was never going to be a standard brief.
We knew to do Macmillan justice, we had to immerse ourselves in their world.
So a few of us spent time with nurses and patients and heard about their triumphs and struggles. It was a humbling experience that put our own 'problems' into perspective. It strengthened our resolve to do the best job possible.
We became obsessive, reading books about cancer, watching nursing documentaries and trawling online forums where people searched for meaning in their grief. Hearing deeply personal, tragic stories is difficult. Especially when the person was our age or younger, or when a Mum or Dad shared similar attributes to ours.
It brought back our own painful memories of grief. Ultimately though, it was an experience we felt we had to go through to find the details for poignancy.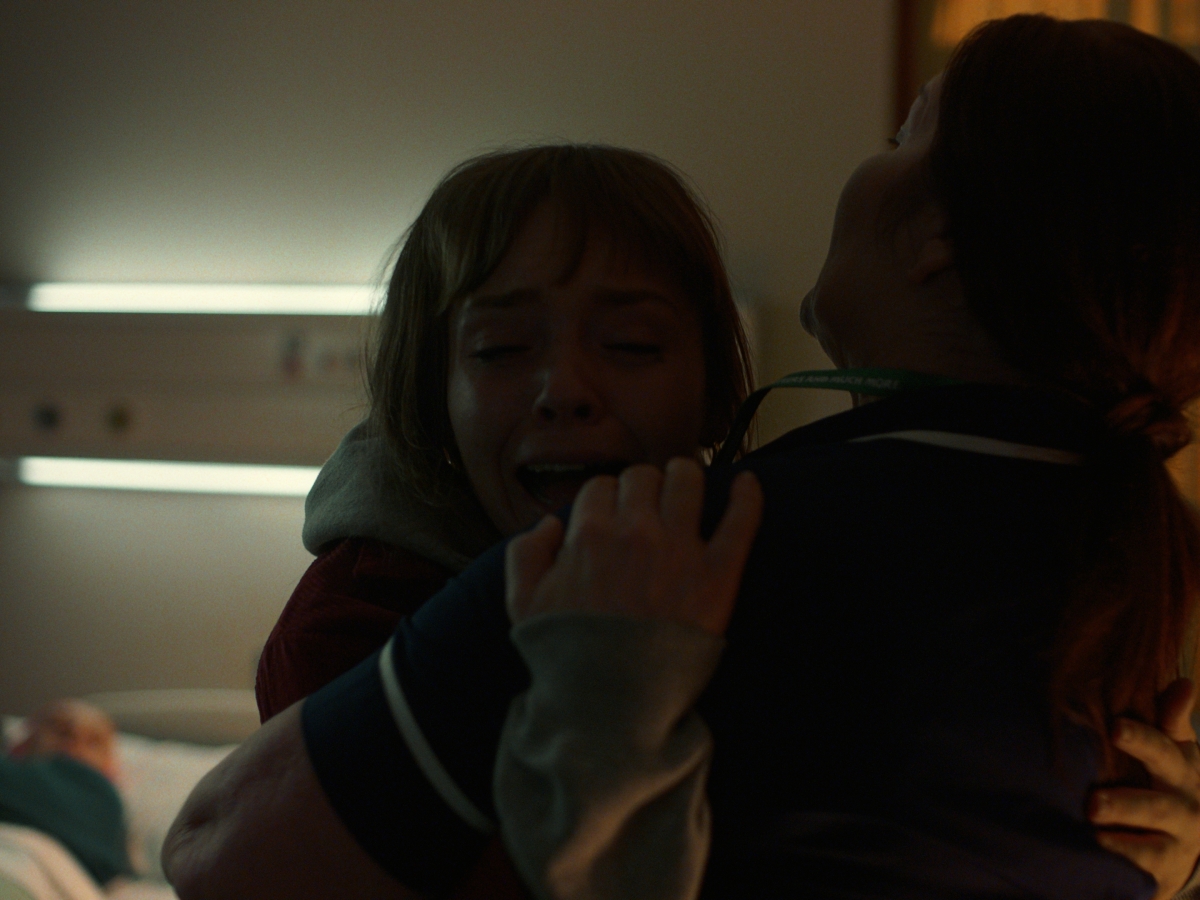 LS: How did you go about picking the director, Jonathan Alric? And how did Max Richter's track make the cut?
BP/SK: Jonathan is so talented. If you haven't already, check out his music videos for 'The Blaze'. He captures raw emotion so vividly.
His work has such stand-out, a beautiful heightened reality. And while it's true he didn't have much commercial experience, that was cool with us. We didn't want to make an ad.
The editor, Nicolas Larroiquere, who has previously cut music videos with Jonathan, really helped here too. The film only uses close-ups and avoids wide angles or anything that could relate the story to a cinema set. There's no dolly or camera movements either.
Max Richter was on the very first edit, and all of us just fell in love with it. It was perfect.

LS: Can you tell us more about the people/patients/nurses who were involved and their own stories?
BP/SK: What blew us away with everyone we worked with was how motivated everyone was to be part of this. Everybody had a personal story about how they'd been affected by cancer. Either personally or through a loved one.
People saw this as a way of giving back. It was incredibly inspiring.
Then on the shoot itself, there was such a sense of energy in the air. Everyone put their heart and soul into it.
It was such a special project.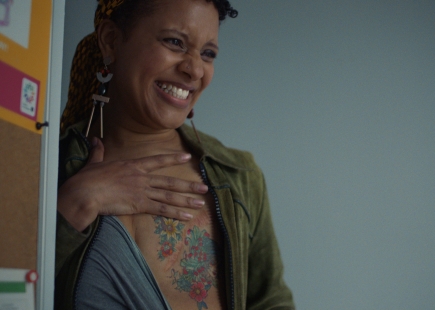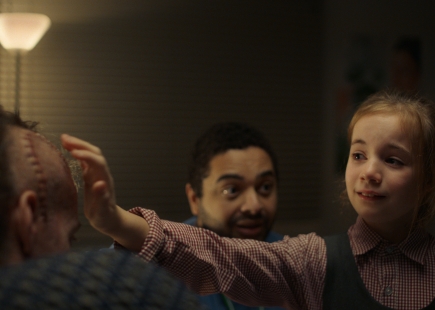 LS: What challenges did production throw at you bearing in mind lockdown?
BP/SK: Well, we were due to start production in March 2020. Then the first national lockdown happened. The project was shelved and everything was up in the air. But with 98% of donations coming from the public, and other fundraising methods unable to happen, the new campaign was needed more than ever.
Production duly started up again in the third quarter of the year. It was a three day shoot on the outskirts of London in a decommissioned hospital. Which just so happened to be in the second national lockdown.
The script called for lots of intimate, up close and personal moments.
Bubbles and backups were the order of the day with a lot of testing and social distancing to boot. Hats off to Verity Elvin, producer extraordinaire.
Luckily, we had no Covid cases.

LS: Charities have been through a very difficult time in terms of donations. Did Macmillan hit their target?
BP/SK: It's early days, but we know they're off to a great start.
The film has touched people around the world.
It has driven them to share their own personal stories in comment sections - and to donate. In the UK, the campaign will continue running on TV for several months. We hope it continues to exceed expectations. Macmillan truly deserves every cent, yen and penny.

If you're in the UK, text 'HELP' to 70550 to make a single £5 donation.
Or donate online.
We'd also like to thank the full team. Jonathan and Jane, everyone at AMV, Iconoclast, Stitch, 750, MPC and Road Casting.
Last but certainly not least, we have to thank Macmillan for the opportunity. They trusted the agency and have been incredibly supportive throughout our creative partnership.

If you enjoyed this article, you can subscribe for free to our weekly email alert and receive a regular curation of the best creative campaigns by creatives themselves.