Megabus keeps long-distance love alive with heartwarming campaign executed by Tin Man Communications

BOAST is a place where you can find out about recent creative campaigns.
It is a space where agencies can tell us about the new work they are proud of; blowing their own trumpet, so to speak.
Here's the latest from the creative world as we know it.
A campaign by Tin Man Communications
Value coach operator megabus launched its first ever PR campaign on 27th November, appointing Tin Man Communications to answer a brief to make megabus the obvious travel choice amongst students.
Our job was to make megabus an emotional choice rather than a rational one and make the brand stand for more than just value travel alone. So using the insight that student couples in long-distance relationships spend nearly £5k a year on keeping the love alive, Tin Man devised the launch of an industry-first Sweetheart Saver trial ticket, offering 10 lucky couples the chance to win free travel between two destinations on the megabus network for a whole year.

The ticket was launched with heartwarming video content, documenting real-life long-distance couple Jonny and Sofie as they try to keep their romance alive, and the campaign was backed by BBC Radio 1 presenter and relationship expert, Alix Fox.
The campaign achieved more than 60 pieces of coverage, including hits with The Sun, Sky News, BBC Radio 4 and Mirror Online, and a feature on student site The Tab was syndicated across its 35 university social channels, becoming its most-read story of the week. The competition for the Sweetheart Saver tickets received more than 8,500 entries within two weeks, with over 21,000 unique visits to the landing page. Over two thirds of students saw the campaign coverage, and having seen the campaign, 93% would consider booking travel through megabus and 96% now feel more positive towards the brand.
Mark Venables, Managing Director at megabus, said, "At megabus, we are big believers in reuniting friends, family and loved ones through value travel so the Sweetheart Saver campaign, devised and executed by Tin Man, was the perfect answer to our first ever PR brief. "The positive response our trial ticket and real-life love story received has been phenomenal and we hope that we can help keep the love alive amongst our 10 young couples. "It's already clear from our evaluation this emotionally driven, creative campaign is shifting the dial when it comes to young couples considering travelling by megabus. We look forward to more creative campaigns in 2020."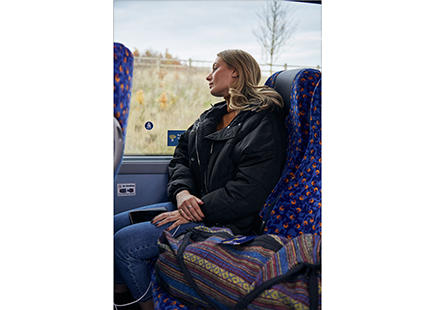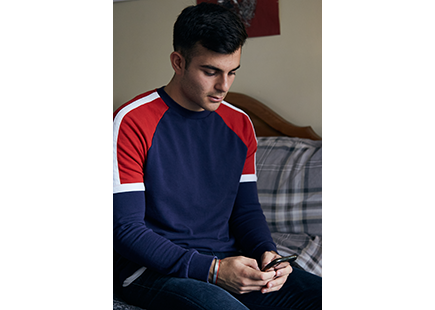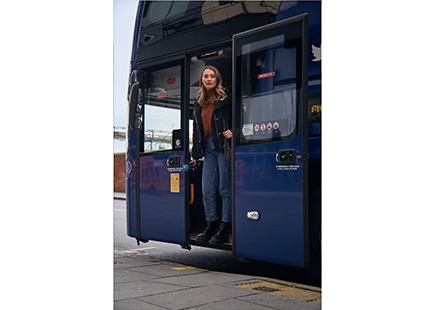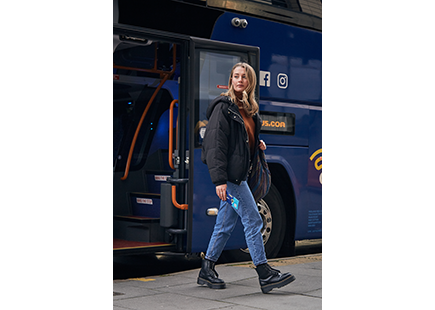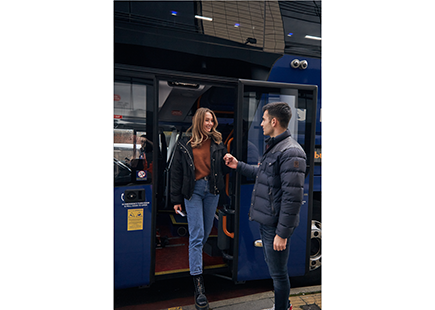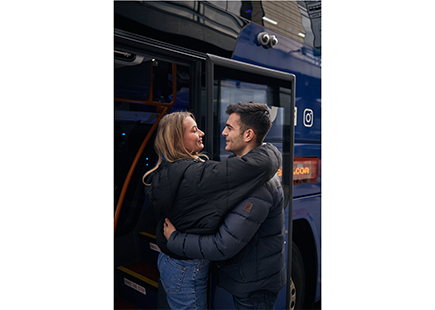 Credits
Client: megabus, part of Stagecoach Group
PR agency and creative: Tin Man Communications
Video Production: Raygun London
Photographer: Harry Adams



Production Manager: Kavita Babbar
Sweetheart Saver couple: Jonny Halmer and Sofie Woolfstein
Research: Atomik Research
Spokesperson: Alix Fox
If you enjoyed this article, you can subscribe for free to our weekly email alert and receive a regular curation of the best creative campaigns by creatives themselves.