National Trust creates a sense of calm with Wieden+Kennedy to encourage donations following coronavirus losses

A campaign by Wieden+Kennedy London
The National Trust has launched #EveryoneNeedsNature – an appeal to raise awareness of how the connection to nature enriches lives and how vital it is to preserve and protect nature and wildlife, and to raise funds for nature conservation.

The universal need for nature
It follows the bold ambitions set out by the Trust to mark its 125th anniversary in January including planting 20 million trees and creating green corridors for nature and signals the start of more sustained fundraising appeals by the conservation charity.
It will seek donations from the public – both existing supporters and new ones who have an increased interest in nature following lockdown.

The Trust will also continue to appeal for donations to help protect its houses and collections and emphasise the importance of people joining and remaining as members to fund this vital conservation work.

The campaign had to be put on hold due to lockdown, and it was the charity's nature conservation work which was hardest hit with projects having to be paused or cancelled as a result of severe financial losses due to the coronavirus pandemic.
Tony Davidson, executive creative director, W+K London, said:"A connection to green spaces, wildlife and a sense of calm are essential for our well-being. 'Everyone Needs Nature' helps remind people of nature's calming effects. The National Trust has been helping to protect nature for the past 125 years and this year, more than ever, it needs our help to continue doing it for generations to come."

The National Trust's marketing director, Shaherazad Umbreen said:"We are very aware of the impact our losses will have on our ability to achieve our ambitions for nature so we decided to sharpen our focus on fundraising and on awareness raising of the work that we do.
"Lockdown, more than any other period of time, showed us clearer than ever before the value of nature and its importance for our wellbeing[2]. Spending time outdoors became the one moment people could look forward to in their day, and as restrictions eased, meeting up with friends in nature - in gardens, parks and the open countryside has given many something positive to focus on as we have all navigated these challenging times.
"Now, more than ever, we need to engage with more people, make clear our ambitions to help nature and take our members and supporters on a journey with us."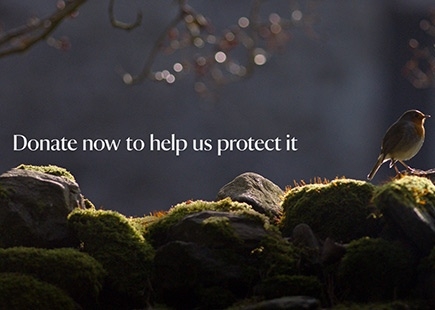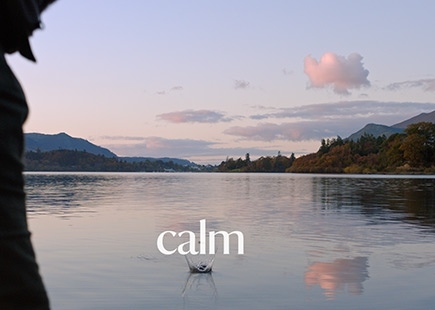 If you enjoyed this article, you can subscribe for free to our weekly email alert and receive a regular curation of the best creative campaigns by creatives themselves.