New York or Nothin' by NOW for New York Bakery Co.

Full of New York charm.
Bagel brand, New York Bakery Co., has unveiled a bold new £2m campaign, created by NOW, defining the gold standard in bagels: it's 'New York or Nothin'.
The playful multi-channel campaign is creatively reinforcing to UK consumers that New York and bagels are synonymous and setting the New York style bagel apart from any competition.
It features a 30" TV ad starring George, a gentleman sitting at a table in a classic New York deli in Brooklyn. He is a wise, weathered man who has seen it all; full of life, spark and that trademark New York charm.
For George, anything other than a New York style bagel is a "lousy imitation" and should not even be called a bagel. This is a life wisdom he shares with anyone who will listen to him.

In a light-hearted moment, viewers soon realise that this time George is 'educating' his slightly bemused toddler grandson: "Kid, it's New York or Nothin'".
The new campaign is set to tell the story of New York Bakery Co. and its authentic New York style bagels; whilst emphatically setting them apart from any other bagel.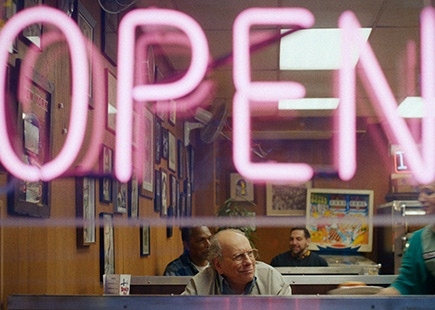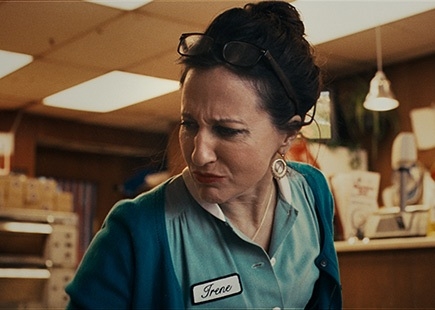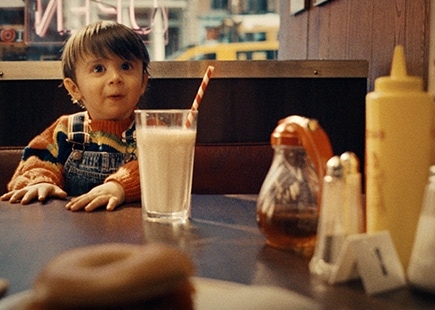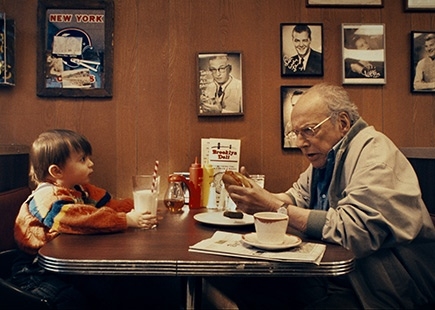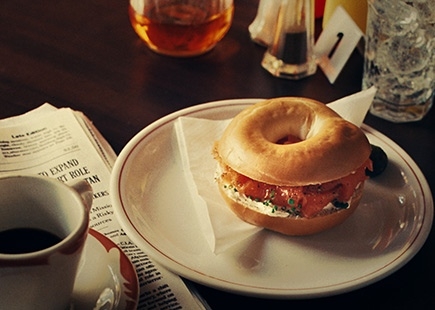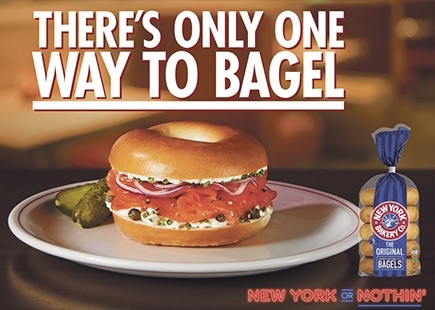 Christina Honigfort, head of marketing at New York Bakery Co., said: "Not all bagels are alike. We know this, and our shoppers know it too. They tell us that New York style bagels are "spot on," packed with flavour and just the right amount of chew.

"This fuels our belief that when it comes to bagels, it really is 'New York or Nothin'. The unforgettable taste and chew that comes with a New York bagel simply cannot be matched by anything else.

Ben da Costa, NOW's chief creative officer, said: "It's been so fun to create a little movie moment and we're delighted with this spot. Tom Green (Director, Stink Films) is a master at performance and it was great to capture something that has personality, authenticity and bags of charm."
Parallel to the TV campaign, 'New York or Nothin' will be supported by a marketing push across print media, social media, PR and influencers. The New York bagel will sit front and centre of new creative featuring lines such as 'If it ain't New York, it ain't a bagel' and 'There's only one way to bagel'.

Credits
Creative Agency: NOW
Production Co: Stink Films
Director: Tom Green
Producer: Molly Pope
DoP: Haris Zambarloukas
Editor: James Forbes-Robertson at Trim
Casting Director: Lesley Beastall
Art Director: Olly Williams
Post-Production: The Mill
Colourist: Alex Gregory
Sound Supervisor: Munzie Thind at Grand Central

If you enjoyed this article, you can subscribe for free to our weekly email alert and receive a regular curation of the best creative campaigns by creatives themselves.