O2 urges fans to be England's 'armour' in Rugby World Cup campaign

The Background
O2 has, for many years, been at the forefront of Rugby sponsorship, and it's clear it has always believed that the power of its support can help motivate both the fans and the team.
Here we see yet another fine piece of work.
The latest sponsorship amplification piece "Be their armour" breaks on ITV on Sunday (22 September) during England's first game when they play against Tonga.
What They Did
Created by VCCP, it is based on the idea that the support fans show their team will provide them with the armour needed to help them become world champions.
Fans are encouraged to share images of themselves supporting the team, using the hashtag #WearTheRose on social channels.
Your support during this autumn acts like armour for the players; every tweet is another link of chainmail, every roar of support is another piece of armour and together we can make England stronger.
Show your support with #WearTheRose
The Big Idea
Frankly, the concept needs no introduction - it's the rallying cry for the nation to support the England team.
The 90-second ad sees mysterious riders burst into a remote forest settlement to rouse its inhabitants into action.
Armour, bearing the England rose emblem, is forged by the fans and fitted to the players, who are then seen ready to face the world with their fans by their side.
It is supported by a six-episode content series, created by Jump, Havas Group Media's content and partnerships division.
It features former England rugby player-turned-pundit Ugo Monye and TV personality Jamie Laing discovering the power and influence of rugby in Japan, ranging from the grassroots game all the way to hosting the World Cup.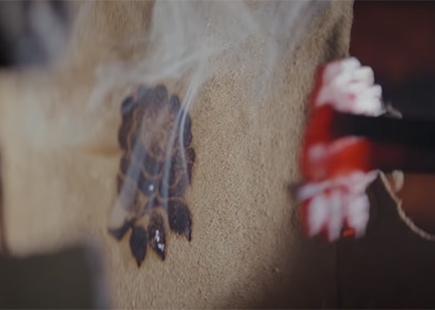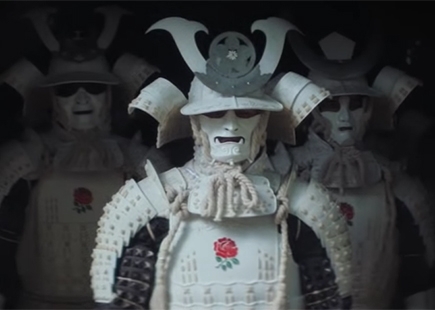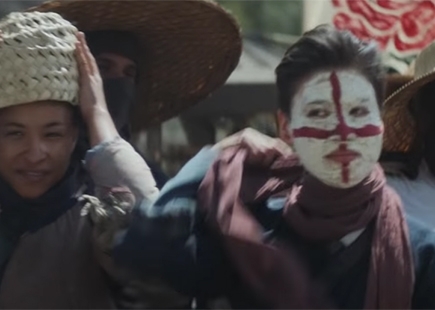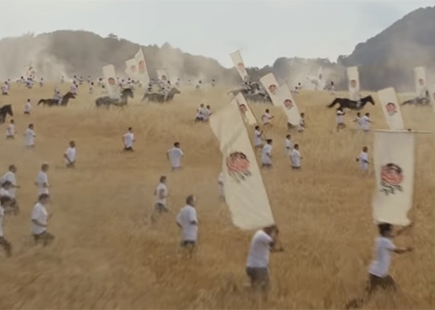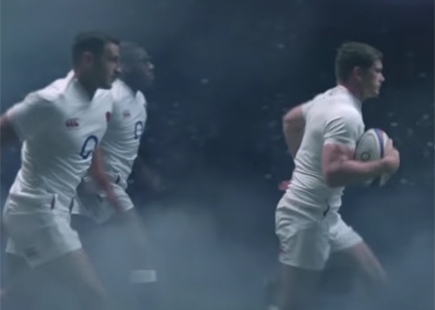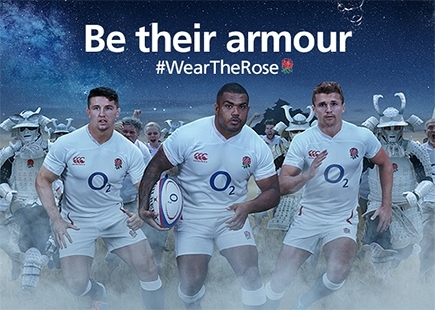 The Review
O2's 24-year sponsorship of the England rugby team is the longest-running shirt sponsorship in the world and the existing contract runs until mid-2021 and time and time again the brand delivers outstanding content and amplification of this great sponsorship.
I have nothing but respect for this brand and the ad is an enjoyable nod to the Rugby World Cup in Japan.
In Hindsight
I feel that the brand has delivered a rousing and exciting campaign (again!).
The brand has been respectful to the samurai tradition and avoided using Japanese stereotypes in the campaign by working with Eddie Jones, who is half-Japanese and half-Australian and the School of Oriental and African Studies.
I love, it and am very impressed with the added elements that support the campaign. It's fantastic and got me very excited about the event.
If you enjoyed this article, you can subscribe for free to our weekly email alert and receive a regular curation of the best creative campaigns by creatives themselves.