Pantone Color Institute partners with Intimina to release a new colour emblematic of a period

The new red shade 'Period' has been created to break the stigma around menstruation and promote period positivity
Attitudes towards menstruation are still being challenged with periods seen, in some quarters, as mysterious, shameful, and taboo - something that should be hidden away.

As part of a new campaign by Intimina to make menstruation more visible and normalise this most normal of bodily functions, the intimate well-being brand has teamed up with The Pantone Color Institute to create Period: an original shade of red inspired by a steady flow during menstruation.
The colour Period aims to encourage period positivity.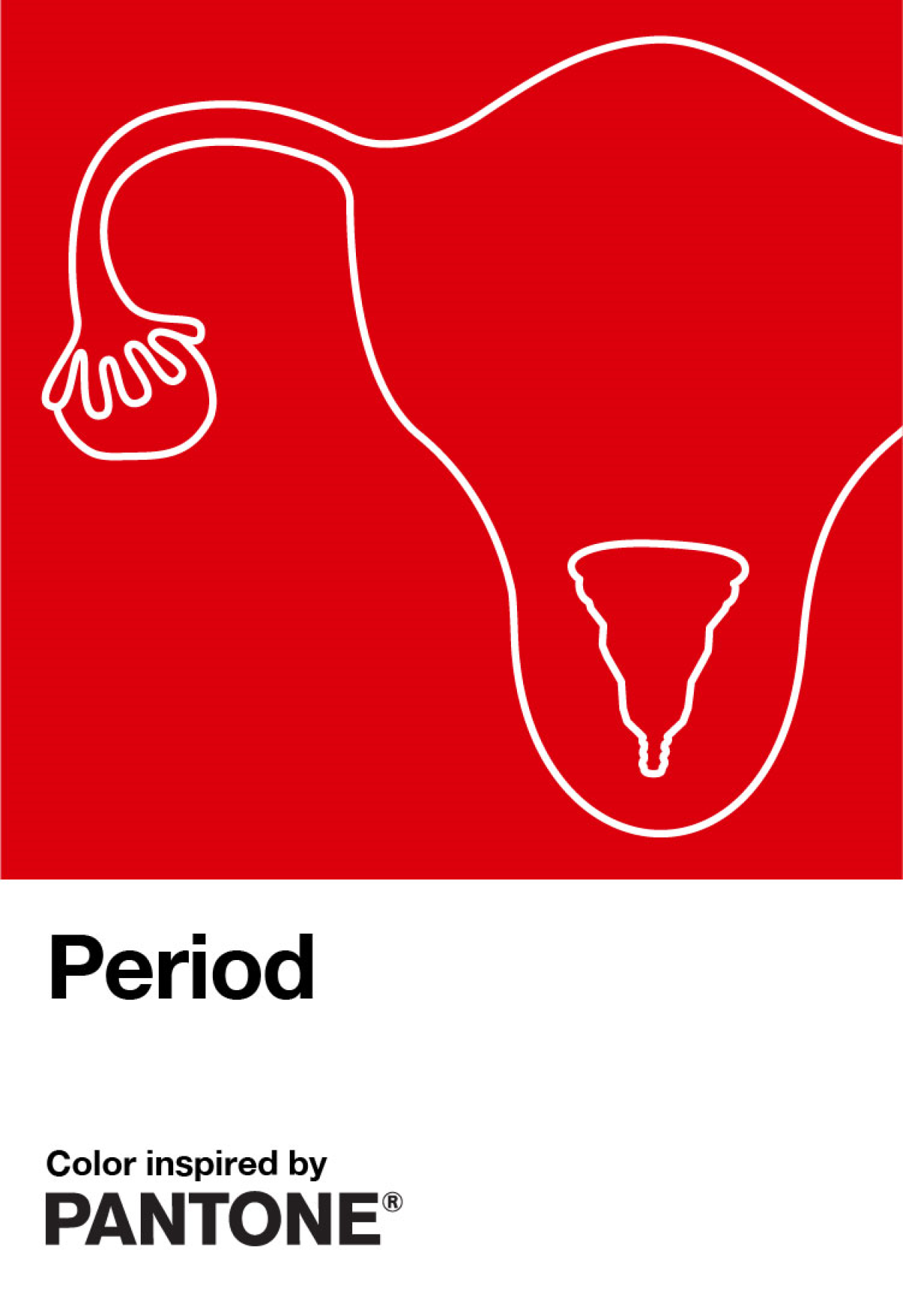 Making periods visible
Danela Žagar Intimina global brand manager says, "Despite the fact that billions of people experience menstruation, it has historically been treated as something that shouldn't be seen or talked about publicly. And if we look at popular culture, depictions of periods have ranged from wildly inaccurate and unsympathetic to being the subject of jokes and derision. Enough is enough, it's 2020. Isn't it time periods stop being considered as a private affair or a negative experience? Isn't it time we call out people that try to perpetuate the stigma surrounding periods? Or those that mock it? Isn't it time we come together to encourage period positivity and make sure periods are seen and heard?
That's what we aim to do with our campaign and it's been brilliant to have The Pantone Color Institute lend their support as we launch it by creating an original red colour emblematic of a steady flow during menstruation. Pantone's 'Period' red shade represents exactly what our Seen+Heard campaign is about: making periods visible, encouraging positive conversations and normalising menstruation in our culture, our society and in our everyday lives."
Laurie Pressman, vice-president, Pantone Color Institute from Pantone comments: "Pantone and Intimina worked alongside a gynaecologist and consulted research published in Medical News Today to develop the shade, but by no means is this supposed to be an accurate depiction. Instead, we created a visual identifier of a red shade that would help Intimina leverage the power of colour to share their story.
As part of the Seen+Heard campaign, Intimina has donated £2,000 to ActionAid, an international charity that works with women and girls living in poverty.

Credits
Creative: COW
Project Lead & Head of PR: Alexandra Bell
Account Manager: Samantha Harland
Senior Account Executive: Beth Arnold
If you enjoyed this article, you can subscribe for free to our weekly email alert and receive a regular curation of the best creative campaigns by creatives themselves.