While Ant & Dec cause chaos in their virtual bank, Santander promotes the simplicity of its new Mobile Banking App

A campaign by ENGINE Creative
The latest instalment of ENGINE Creative's Santander campaign features Ant and Dec avatars running riot in a virtual version of the Bank of Antandec.
TV presenters Ant McPartlin and Declan Donnelly bring humour and chaos to the new campaign in which they switch between virtual reality and their in-person roles as CEOs of their own bank determined to take 'digital' to the next level.
Ant and Dec don their VR headsets and play around in "the world's first virtual bank" – creating avatars and getting confused between digital and real-life. Meanwhile, Santander is concentrating on keeping the digital stuff simple by benefiting real customers with the launch of the new My Money Manager tool in its Mobile Banking app.
The feature spots your spending habits and helps you to exercise greater financial control – in line with Santander's ambition to "help people get close to their money".
Dan Sherwood, director of marketing at Santander, said: "Ant & Dec return to our screens in their now familiar roles as CEOs of the Bank of Antandec taking on a new challenge, a digital one. Not only has their strategy changed, but so have they … and we get to see them for the very first time as avatars in the world's first ever virtual bank."
Jo Moore, creative director at ENGINE Creative, said:"It's always a pleasure to work with those clever two innovators at the Bank of Antandec, even though they've yet to deliver. And they fail to do so again in this new campaign, in which their mind-blowing 'digital banking' concept is a 'virtual Antandec branch' to help their customers stay close to their money complete with virtual Hobnobs. How on earth can Santander compete? The answer is by keeping things simple."
Santander and ENGINE Creative began working with Ant and Dec in 2019. The result has driven brand awareness in a category that often takes itself too seriously.
The Bank of Antandec campaign has helped the bank boost business – increasing mortgage applications by 24% in its first year and growing market share by a whole percentage point – and achieve its highest score for brand love.
The new campaign will be shown on TV, VOD, Radio Social and Digital for the first three months of the year.
Since launching My Money Manager in October, Santander has signed up more than one million new users. To date, it has presented five million+ insights to its customers.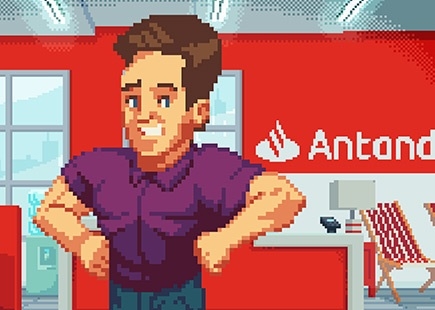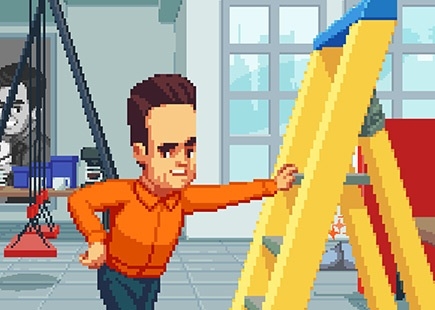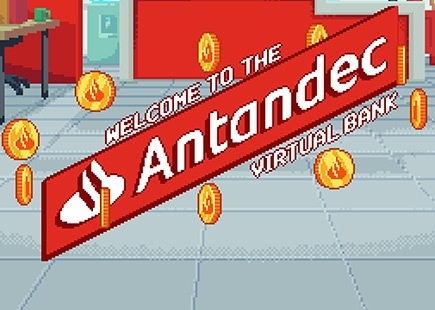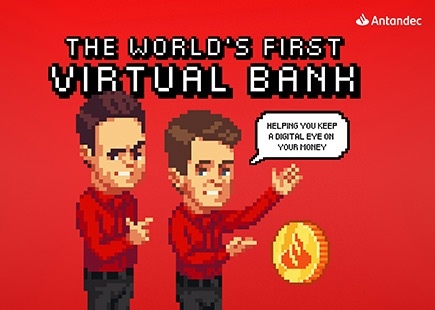 Credits
Client Team: Dan Sherwood, Tina Boyle, Christopher Parker, Jane Green, Sam Westwood, Nita Barchha
Creative Director: Jo Moore
Art Director: Alicia Job
Copywriter: Jessica Watson
Account Handling: Will Lever, Nick Pawlak, Marianne Roberts, Clare Walker
Agency TV Producers: Nicola Ridley, Henry Davies
Planning: Erminia Blackden, Rob Jennings
Integrated Project Director: Kirsty Wood, Louisa Lewis
Photographer: Kelvin Murray / CRXSS
Director / Production: Co Declan Lowney / Another Film Company - Live Action BAT / Not To Scale - Animation
Producer: Simon Monhemius / Another Film Company
Marcela Ferri / Not To Scale
Editor: Leo King / Stitch
Post Production: Creative Outpost
Sound Design: Dave Robinson / Creative Outpost
DoP: Bob Spence
Media planning/buying: Carat
Agency Leads: Shweta Bhat, John Payne, Becky Linares

If you enjoyed this article, you can subscribe for free to our weekly email alert and receive a regular curation of the best creative campaigns by creatives themselves.