Let's talk about sex: The joy of later life intimacy explored in campaign by Relate, Rankin and Ogilvy UK

Relationship charity, Relate has unveiled 'Let's Talk the Joy of Later Life Sex', a new campaign championing sex and intimacy in our later years.
The campaign saw renowned British photographer, Rankin, shoot five older couples and one woman in their most intimate settings and explores everything from long-term love to new adventures, tender intimacy to the more risqué.
The campaign features a wide range of older people, from Andrew and Mark who have been together for 31 years, to Chrissie, who has had a double mastectomy, and her partner Roger, to Daphne and Arthur who still hold hands when they walk.
The cast are real people (not actors or models) of varying ethnicities, sizes, shapes and sexualities, with the aim of showing that we can all feel empowered to think and talk about sex and intimacy as we grow older.
The pro bono 'Let's Talk the Joy of Later Life Sex' campaign was conceived by advertising and marketing agency, Ogilvy, in response to a lack of older generational intimacy in advertising.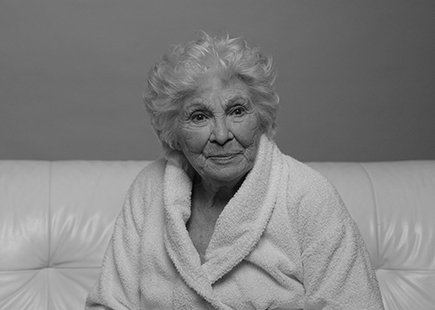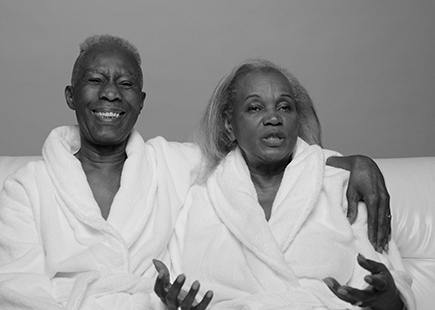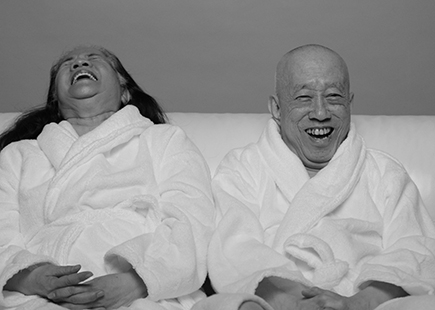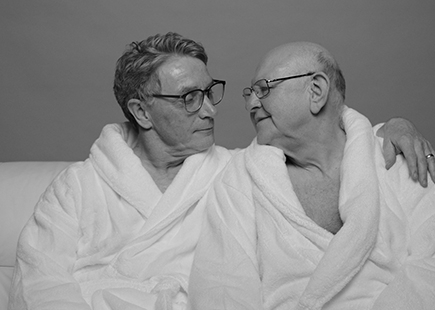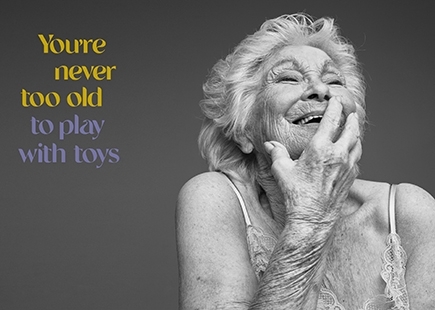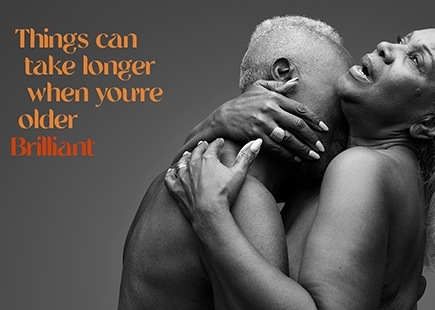 Jules Chalkley, chief executive creative director, Ogilvy UK said: "Let's talk the joy of later life sex. The aim of the campaign is to shine a spotlight on the unseen - intimacy in our later years. Working with Relate and the celebrated photographer Rankin, the intention is to show ageing romance in a way that's rarely been done or seen before. We wanted to create a new visual language that celebrates the joy of intimacy and sex in later life.
"It's a subject many perhaps flinch from or don't often talk about and there is a notion that older people shouldn't, couldn't and wouldn't want to have sex and intimacy in later life. It has seemingly become a taboo subject, but why? The upsides are immeasurable for our mental health and happiness and physical wellbeing. Using stunning film, imagery and provocative headlines we want to start a conversation amongst society as a whole and to encourage the target audience to talk to their partner, friends, doctor or Relate."
Sarah Milsom, director of communications and engagement, Relate said: "We're hugely grateful to everyone involved in creating this important and beautiful campaign. Working with Ogilvy UK, Rankin and the wonderful older people filmed and photographed has been a pleasure and we hope it will get people talking about what sex and intimacy in later life means to them. Relate's Sex Therapy services are here for all adults at all stages of life to help improve communication, intimacy and wellbeing. As well as sparking conversations, we hope this tasteful, intimate and joyful campaign helps older people to feel more represented and able to reach out for support if it's needed."
Taking on the campaign pro-bono, Rankin said: "The simple fact is it that we all need intimacy now more than ever – and age, of course, really is just a number. The greatness of love and affection – the very things we can't stop writing books, films, and pop songs about – doesn't need to change as we find our later years. This campaign sets out to break convention, and that's what it did, both before and behind the camera."
The campaign's aim is to tackle the stigma around this unspoken subject - the notion that older people shouldn't, couldn't and wouldn't want to have sex and be intimate.
Credits
Project: Relate "Let's talk the joy of later life sex"
Agency: Ogilvy
Agency contact: Jane Douglas
Agency contact job title: Head of Marketing
Client name: Sarah Milsom
Client job title: Director of Communications & Engagement
Client name: Sarah Osmik
Client job title: Media & Communications Manager
Client Partner: Katharine Easteal
Chief Executive Creative Director: Jules Chalkley
Chief Creative Officer: Andre (Dede) Laurentino
Creative: Nicola Wood
Creative: Andy Forrest
Client Partner Ogilvy PR: Rachael Coomber-Nolan
Business Director Ogilvy PR: DK Cheung
Group Programme Director: Sophie Rhys Evans
Designer*: Luke Ridgway
Art Buyers: Lesley Scott / Jodie Woodhouse-Ward
Photographer**: Rankin
Photographer's agency**: Rankin
Media agency: Mediacom, also with thanks to JCD and Clear Channel
Media planners: Daniel Wood, Managing Partner and Adam Crow, Partner
Production company***: Rankin
Director: Rankin
Rankin Producer: Christine Wright
Editor: Fabio Liguori
Post-Producer: Leo Thornborough
Intimacy Coach: Ita O'Brien
Post Production: Hogarth / GPS
*Digital and Direct work
** Direct, Print and Press work
*** Not required for Direct, Print and Press work
If you enjoyed this article, you can subscribe for free to our weekly email alert and receive a regular curation of the best creative campaigns by creatives themselves.