Sainsbury's pokes fun at Beyoncé's Adidas Ivy Park fashion collection

The Background
Imagine being presented with an opportunity to engage one of the world's biggest icons, conversations and stories of the year, but rather than "trying something new (today)", you simply phoned it in.
That is my opinion of the Sainsbury's Ivy Park response, where the supermarket scored on social media by highlighting just how much Beyoncé's/adidas's new range looks like its own uniform.
To preface, I should say the only reason I wanted to get in on this, is because Sainsbury's was my first ever job.
The fruit and veg – or as we say in the biz, produce – aisle was my inaugural payslip, my 'first drinks with work' and probably first sick day, so I have a lot of latent love for "Saino's".
I was just hoping for so much more. I'm not upset, just a little disappointed.
The Big Idea
If you haven't seen the idea, Sainsbury's issued a response to the adidas Ivy Park launch imagery and content which many in the UK thought looked like the Sainsbury's uniform: maroon and orange.
It tweeted an image of a young, handsome guy wearing its top with 'the original' written in orange and 'Repping since 1869' as the post. It also has a natty #SainsBey but only in the image, not in the post. 17,000+ likes and 3.5k+ retweets later (which is bloody good btw but we're talking Beyoncé here, not season five's winner of The Voice) and I am still struggling with the brand's sudden and rapid descent into trying to be cool.
After 30 years of her undeniable influence, you are never more than three feet away from a Beyoncé fan.
And whilst many of those people might not be on Twitter, the platform still has the power to turn an online conversation into a cultural moment, discussed by everyone. I don't want to say Piers Morgan but fucking hell, Piers Morgan.

Isn't the ultimate outcome; 24-year-old Pretti being bought a Sainsbury's uniform by her mum as a big old joke and posting it across her stories?
Or someone wearing it to the pub for a laugh? Or kids putting their uniforms on eBay and having to wear something similar to their shift like when you forgot your kit and had to borrow lost property?
The opportunity is to be human and humorous surely?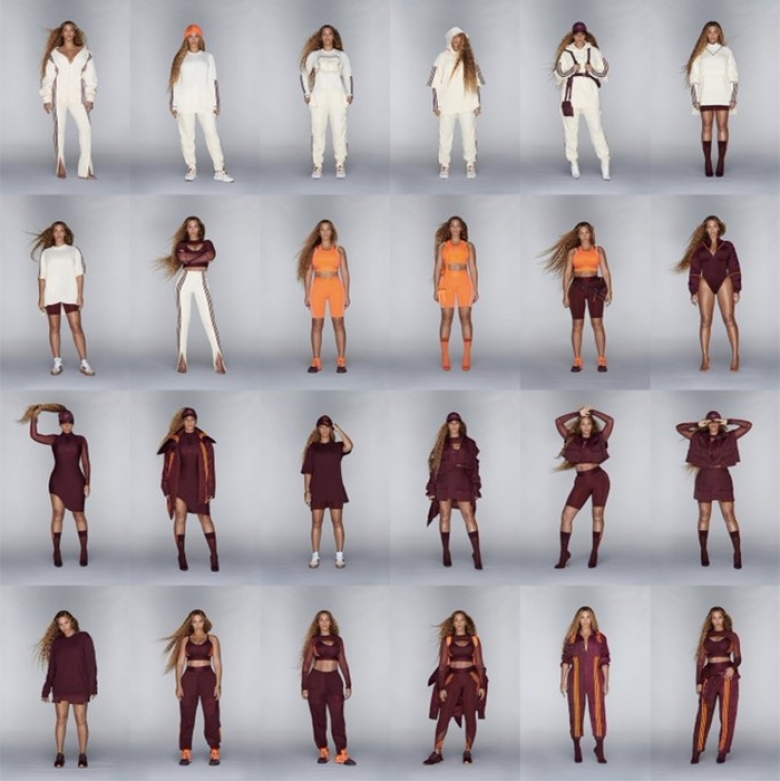 What They Did
Sainsbury's was presented with a chance to show its warmth and whilst engagement was good, some Beyoncé fans kept sharing its tumbling share prices on the thread. Don't shake the "beyhive", come on, we were all taught that in school, right?
Engaging in Twitter debate is hard and in my most recent experiences, there are few brands getting it right.
Working with Poundland for over a year taught us a number of social lessons, but paramount was the need for it to come from a place of truth, normally in-house.
Not every brand can be 'Karen' and that's okay. As in life, we're not all funny and the world has space for more than just one personality. And if you start down that road, Karen better be prepared for it to dominate her daily life for the foreseeable.
Anyway, back to aisle three…
The Review
It just doesn't sound Sainsbury's, does it?
Having seen all its ads over the years and having personally "repped" on the trollies for two years in the 00's, it sounds like it is trying really hard and that should immediately send up boardroom warning flares "Iceberg right ahead!".
If you wouldn't say it in person without cringing, why would you decide it was cool to do it online?
What happened to a consistent tone of voice?
Where is the elevation and how is it moving things on?
#SainsBey is cute, but I guarantee if I said that in my office, I would have to have to form a full-on Wonder Woman defence pose against all the eye rolls. (PS: Sainsbury's should totally sell eye-rolls in its bakery aisle but that's for another day).
In Hindsight
Personally, I would have much rather have seen the 70-year-old checkout workers I used to spend my time with over lunch (I wasn't popular being a raging homo back in the day) do a spirited rendition of Hold Up.
A meeting of the brands we all know and love. Show the inside of the team, don't present a vision of your brand you believe the world wants to see.
This is just the start of the response I hope, I am excited to see more.
If you enjoyed this article, you can subscribe for free to our weekly email alert and receive a regular curation of the best creative campaigns by creatives themselves.