Spend Christmas in the Life Artois

Stella Artois invites viewers to savour Christmas together in the Life Artois, with a new animated ad campaign by Mother.
The beer's first Christmas campaign in five years, it uses animation, echoing mid-century European travel posters, to depict a couple sharing a Christmas meal together over Stella Artois, accompanied only by their record player and inquisitive pet dog.

As in the global campaign launched this summer, the spot is soundtracked by an intimate version of La Vie En Rose, performed by award-winning singer-songwriter Celeste.
Reflecting the sentiment of La Vie En Rose, the film eschews the seasonal conventions of extended families, groups of friends and piles of presents to focus on the nameless couple and the quiet, cosy interior around them, which is contrasted with the snow-swept landscape outside.
The campaign was created by Mother and directed by Vincenzo Lodigiani through Dress Code, continuing Stella Artois's global The Life Artois campaign.
The Life Artois explores and celebrates a mindset available at anytime, anywhere – and particularly relevant this Christmas – encouraging everyone to savour every pleasure life serves up, accompanied by the people who matter most.
It will run across high profile programming in broadcast TV in the run-up to Christmas.
The film is part of an integrated campaign from Stella Artois to encourage the country to make the most of time together this Christmas, whoever that may be with.
This includes the launch of Mystery in the Life Artois, a limited-edition hosting set for long nights in, featuring an original murder-mystery game, collectable vinyl record, vintage-style Chalices and four bottles of Stella Artois.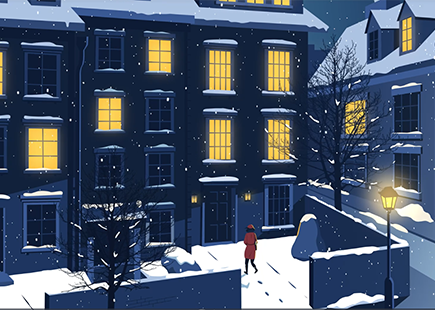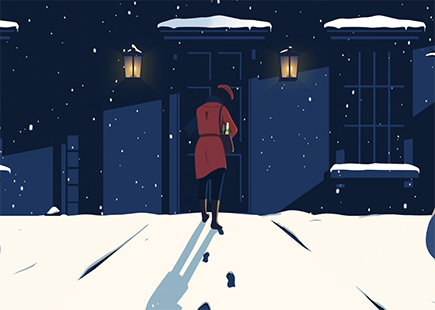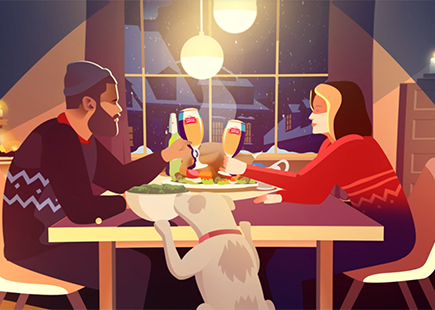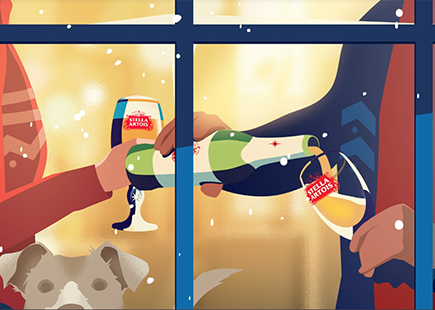 Ruta Ambrasaite, senior brand manager, Stella Artois UK, said: "We wanted to reflect the fact that, regardless of some regulations being temporarily relaxed, Christmas 2020 is going to be much more about small, intimate gatherings than previous years.
"The creative therefore looks to capture the sense that, it's who we are with at Christmas, and not how many, that makes it special, however bittersweet absent friends and family may be. At the heart of the Life Artois and the campaign as a whole is the idea of making sure time spent together is time well spent – creating Christmas memories to look back on fondly, and stories we'll want to retell when we are reunited."
Credits
Client: AB InBev
Brand: Stella Artois
Campaign: The Life Artois
Creative: Mother
Strategy: Mother
Media: Vizeum
Film Production: Dress Code
Director: Vincenzo Lodigiani
Music: Theodore // La Vie En Rose performed by Celeste
Perfect Recipe Illustration: Henrique Folster
There's no place like home Illustration: Karolis Strautniekas