Five newsjacking PR stunts that nailed it

Quick turnaround PR ideas is what I live for.
Being able to come up with a speedy creative in less than 24 hours on the back of a trending news story is an art form.

So, shout out to the brands referenced below for your banging quick turnaround PR stunts.

Get the look #BernieSanders
Everyone and their nan saw the striking image of 'mittened' senator Bernie Sanders sitting with his arms crossed at the inauguration for President Joe Biden.
This was EVERYWHERE.
Moving quicker than Usain Bolt himself, Ikea capitalised on this trending meme and encouraged customers to 'get the look' by buying its fold-up seats and mittens.
This was LOLs and made me feel all funny inside.

Money off Uber for those on their way to get vaccinated
I'm a BOLT girl myself, but the latest Uber campaign had me hoping back on the app.

Tapping into the current news of vaccinations, Uber will cover up to £15 worth of passengers' trips to seven mass vaccination centres in England.
A meaningful yet simple campaign.
SMART, SMART, SMART.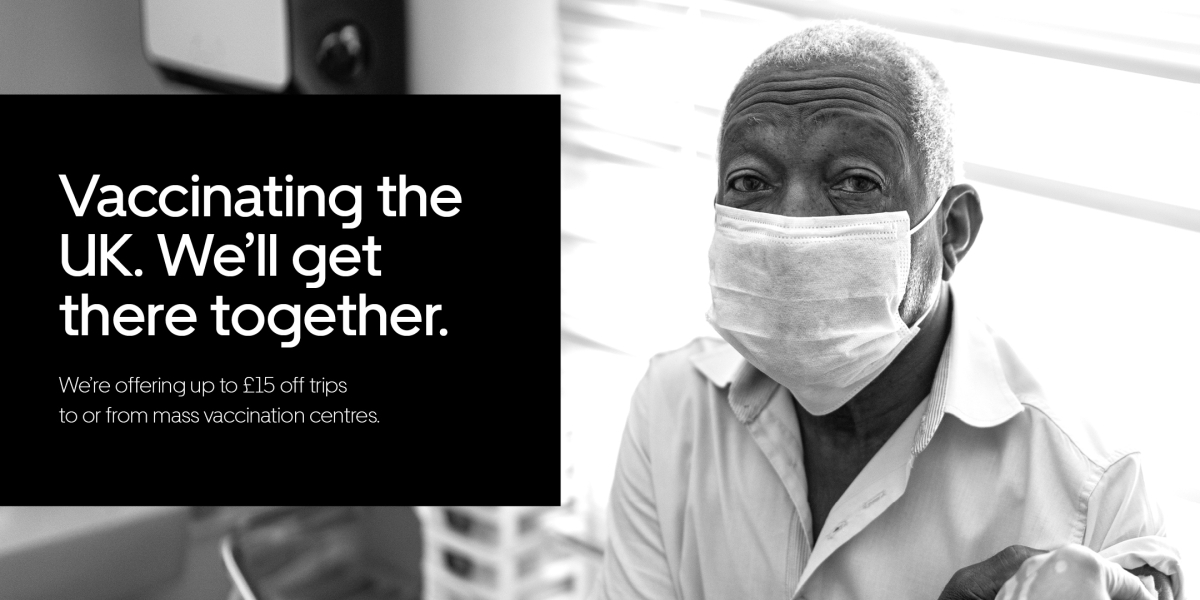 Supporting your local
When the hospitality industry re-opened back in April, Tesco took out whole page adverts across UK print media encouraging people to head down to their local pub/restaurant in support of the sector.
I thought this was a gutsy campaign and a clever way of showing how Tesco is a brand that care.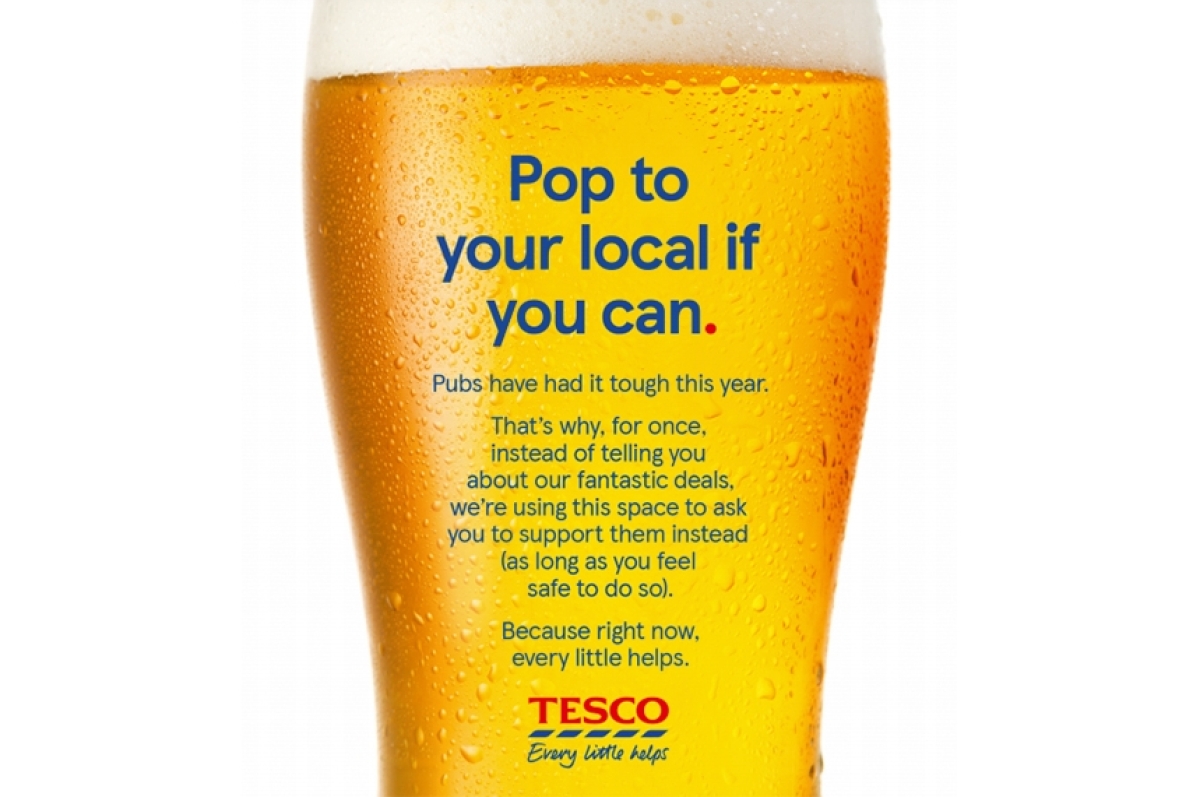 Burger King offers Prince Harry a job
Days after Harry and Meghan announced they were stepping back from royal duties in 2020, Burger King jokingly offered Prince Harry one of its famous paper crowns on social media.
No cost, simple yet impactful stunt that had me ordering a whopper that very day.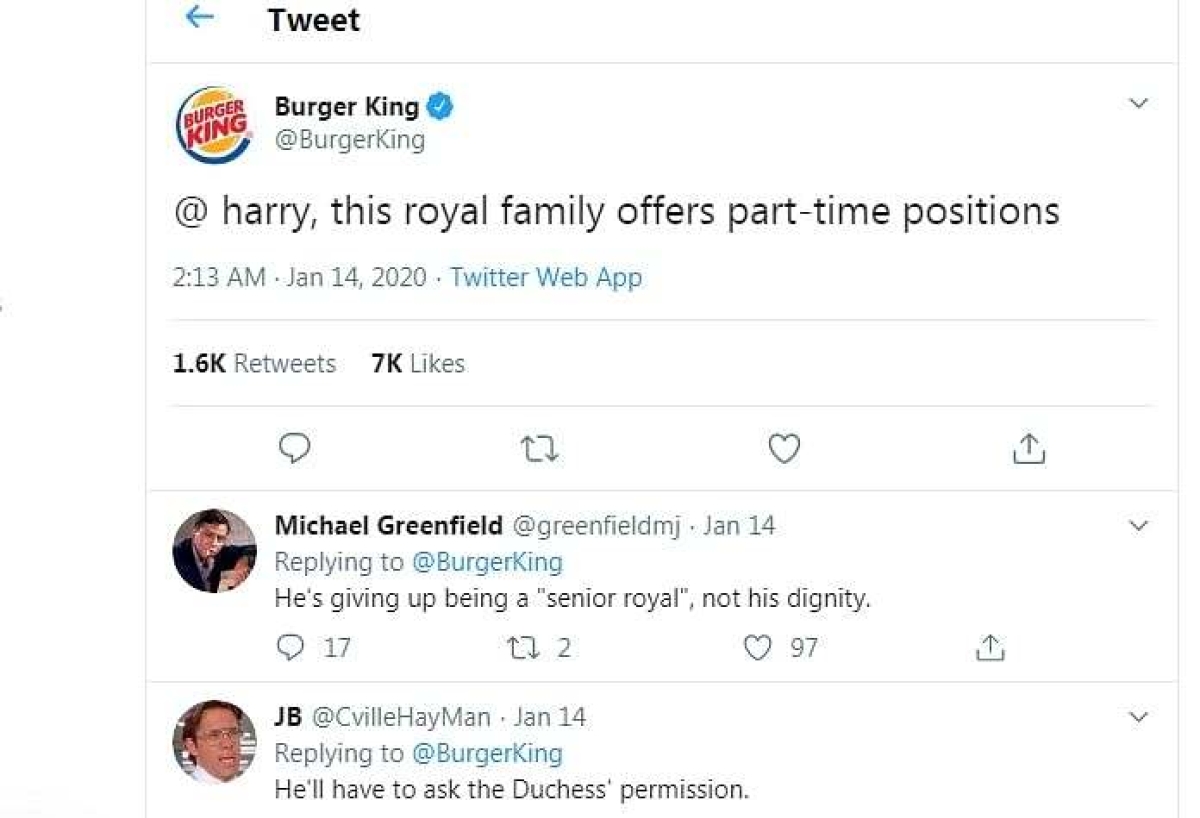 Burger Restaurant Renames Menu So You Can Expense Items
This had me HOWLING! A burger restaurant in Canada named items on its menu so that customers could expense them.
Working from home is so topical at the moment, so this was BANG on and received so much love on socials.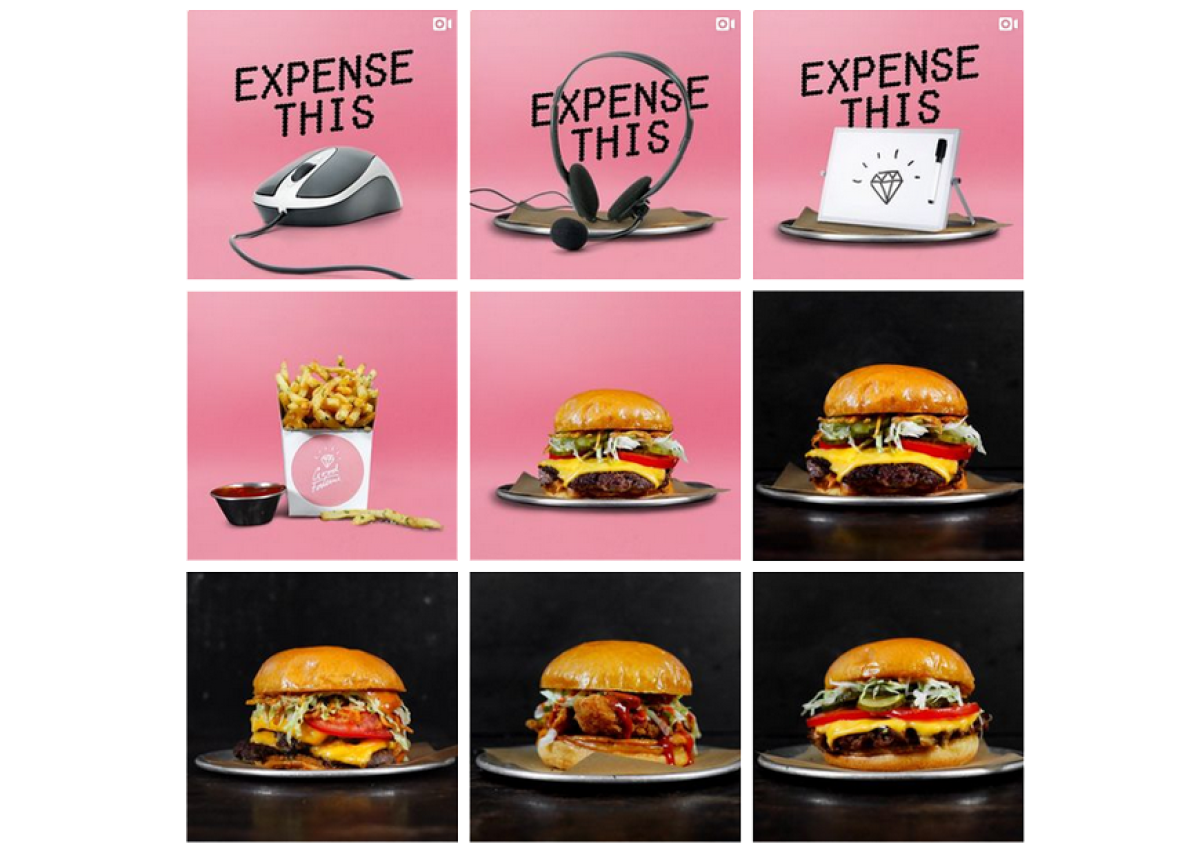 If you enjoyed this article, you can subscribe for free to our weekly email alert and receive a regular curation of the best creative campaigns by creatives themselves.