How a husband and wife creative team successfully navigated filming in their home during lockdown

AMV BBDO has created a campaign for TENA filmed during lockdown, with all the challenges that this entails.
The campaign entitled "I will be me" aims to show women that incontinence should not hold them back from living full and empowered lives.

The campaign centres on a film featuring a woman playfully looking at her reflection in her bathroom mirror. She talks to the camera in an honest and unexpected way, explaining wryly that she wakes up feeling "so darn awesome" not because she takes care of the skin on her face, but because she looks after her intimate skin.
The campaign was the first virtual shoot for TENA and was shot in mid-May during lockdown in the UK. To comply with COVID-19 guidelines, the only crew were the director, Joanna Bailey, and her director of photography (DoP) husband, Ben Smithard, who shot in their own home in London wearing face masks, with the actress, Maria Creasey, who had been self-isolating for 14 days prior to the shoot.

AMV BBDO, TENA and the production company Snapper Films used a password protected YouTube link to watch the live camera feed, and were present via Zoom throughout the shoot.



Lucy Smith, publishing director at Creative Moment, spoke to Joanna Bailey about how she and husband Ben Smithard fulfilled the roles of what would normally be about 40 people on set.
How did they do it?
Lucy Smith: What measures did you have to put in place to enable you to film in your own home?
Joanna Bailey: Fortunately, we had a decent-sized bathroom to shoot in as a location at home, no compromise necessary. I'm also married to a perfectionist (Ben Smithard) when it comes to testing and prep. Everything needed to be checked in advance including the sound (with Ben acting as soundman).
We made our best stab at becoming a couple of human Swiss army knives, spinning plates, juggling, (like most working parents in lockdown) - with varying degrees of success. And we sometimes dropped a plate!
LS: Normally the production for an ad such as this would require many people. You had to be the art department, hair and make-up, wardrobe, and the producers. How did that impact the planning and logistics?
JB: Preparing and shooting this commercial under full lockdown was a challenge that, to be honest, I felt I could manage. Coming from documentaries (BBC, Channel 4), my apprenticeship was all about improvising and doing numerous jobs without noticeably compromising production values.
Plus, Ben is very much in the middle of it, sorting stuff out, making it work. I was determined from the outset that the look and craft of film wouldn't appear compromised despite being crafted by a team of two. Well, two, plus playback in the back garden and more technicians in the front.
LS: What changes in your creative process did you have to allow for considering the circumstances?
JB: The lack of a whole production circus helped us move quickly and build a very easy rapport with the actor because it was just us. We had fun actually and knew each other pretty well by the end!
Though oddly it never felt like there were just three of us, I always felt the presence of everyone at the end of that Zoom call and YouTube Live link but truly in a good way – we felt a genuine and constant sense of support, which really mattered. They were willing us through it! They all had a feed so could watch the action with only a slight delay and we had the agency in a Zoom link on my computer right next to me.
It worked really well. And Ben, the actress and I all felt the love zooming down that computer feed, which was very nourishing when I was on the floor next to the loo trying to waft some curtains whilst directing the action…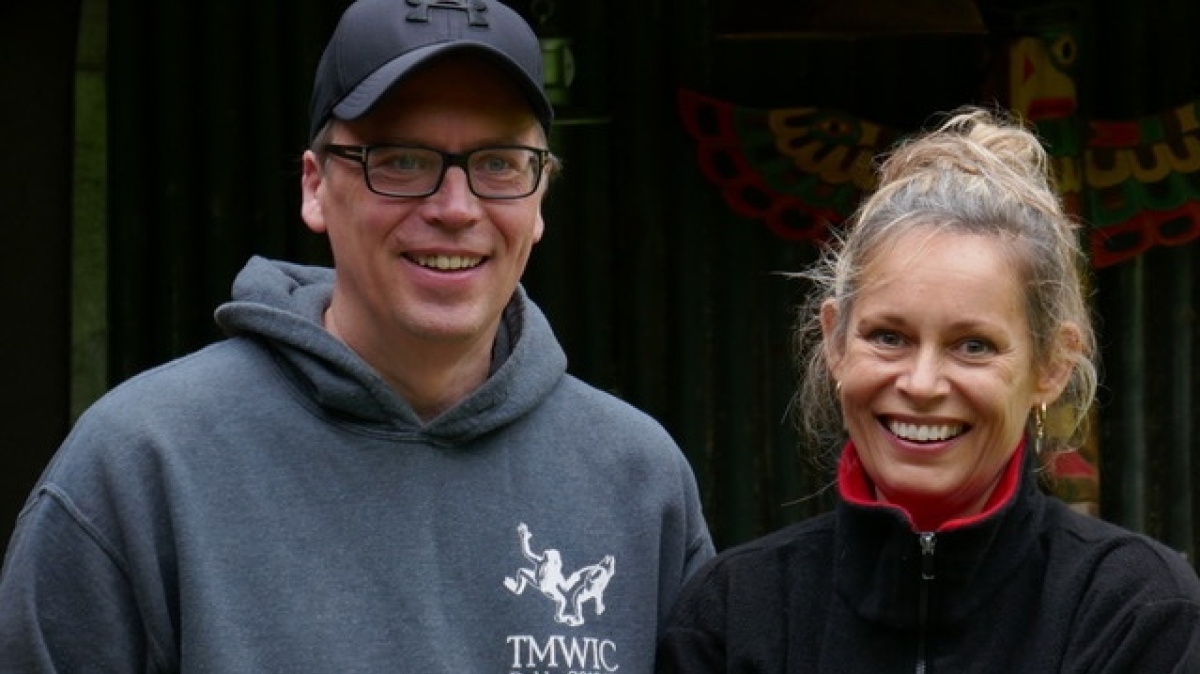 LS: What would you say were the biggest challenges you faced?

JB: Juggling the jobs. Ben was in charge of lighting, operating and focus, he managed the sound, prepped all the lights and camera equipment, moved them about the house and garden, and on top of all that he shot stills and a cinemagraph for social media.
I "COVID-prepped" the house (separate loos, disinfecting everything, individual bags with masks, gloves, sanitiser etc.) handled make-up, hair, wardrobe and art department, clapper loaded and the day job - direction. (Plus, I couldn't help myself being the host 'cos it was in my house – does everyone have hand sanitizer, sunblock, masks, water, tea, coffee, food, a chair to sit on etc.).
LS: How did you overcome these problems?
JB: Huge support. Production was a constant and AMV was understanding and appreciative, and the same is true of the client, TENA.
Our production designer had coordinated props and materials, and an extra set wall, our make-up designer had given the actress a tutorial, and our costumer designer had organised wardrobe, all ahead of the shoot.
On the day it just boiled down to me, Ben, our two boys in the garden, and great remote support. Collaboration, planning, and trust were key.
LS: Is there anything you would tackle differently knowing what you know now?

JB: Yes, we'd recognise the impact on time. It all takes much longer.
Not being able to pitch in, pick up stuff that isn't yours just to help, quickly fix a stray hair on an actress' face yourself, having to keep a constant distance, follow different procedures, do more jobs than you might be used to. Everything just takes longer.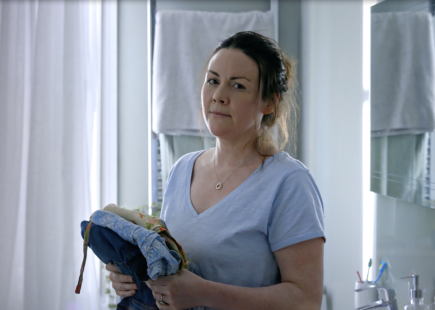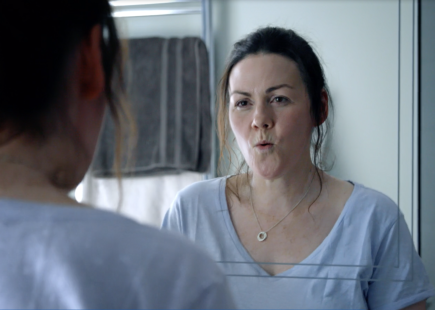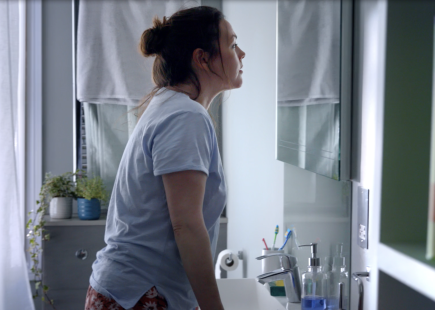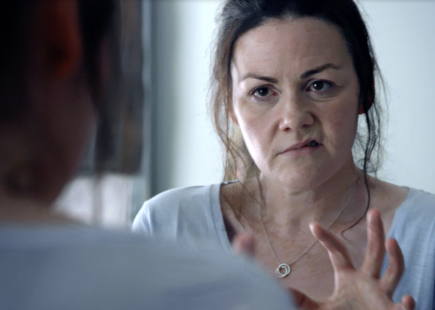 If you enjoyed this article, you can subscribe for free to our weekly email alert and receive a regular curation of the best creative campaigns by creatives themselves.