Creative Director's Cut: Barcelona's opera house, Sainsbury's and Skittles make the cut this week

So, what made the cut according to our community of creative directors? Here are the top campaigns and creative work they admire this week...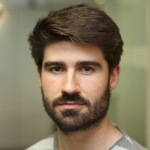 El Liceu opera house re-opens with a performance to house plants
Ollie Edwards, creative director, Good Relations
Creatives spend a lot of their lives ruminating about 'why'. Why is this authentic to the brand? Why would people care about this? Why here? Why now? Perhaps occasionally we should simply ask ourselves 'why not?'.
I couldn't tell you why Barcelona's El Liceu opera house decided to mark its re-opening with a performance to an audience of 2,300 house plants. Perhaps Eugenio Ampudia, the artist behind the stunt, might be able to.
But nonetheless, this bizarre, compelling and ultimately joyful little initiative seems, at once, both timeless and uniquely pertinent to the unprecedented events of the past three months.
I am green with envy.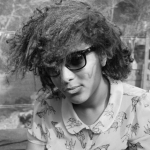 Sainsbury's 'A thank you to all our colleagues' advert
Suhayla Ibrahim, creative director, Coconut Creative
The last few months have been a difficult time but also a very reflective time, both for big brands and the individual.
I really loved the sincerity of this ad. It was a simple thank you to their staff which, let's be honest, most companies don't do often enough.
I loved how the employees were named. It was a welcome gesture to just say thank you and as it was a tv advert, it allowed the nation to say thank you from their living rooms.
It also demonstrates that many things we think of as being important every day aren't as important as we initially imagined. But food and sustenance will always be important and don't necessarily need that advertising element.
For me, it's a simple and reflective ad and one that is so telling of our current shared experience.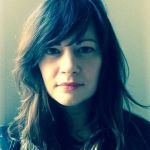 Skittles uses personal letters to connect people
Shirin Majid, deputy executive creative director, VCCP Kin
When's the last time you got a letter in the post?
Letters require effort, personalisation, and thoughtfulness - and are one of the best ways to connect with someone and show you care.
Since Pride's been cancelled, Skittles is helping people connect and feel together during Pride season by helping them send personal letters to friends and family.
It's a lovely human idea that's right for the times.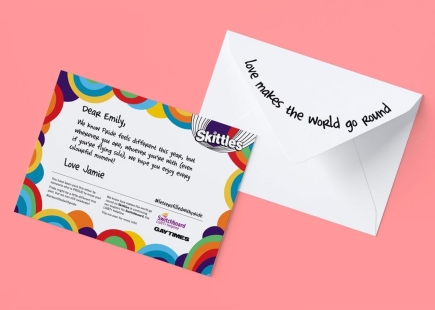 If you enjoyed this article, you can subscribe for free to our weekly email alert and receive a regular curation of the best creative campaigns by creatives themselves.