Budweiser's new Super Bowl ad shows how a brand can create real emotion in real people

The Background
With an average cost of four to five million dollars per 30-second ad (depending which Google link you reference), the Super Bowl seems to be a place brands can win or lose big.
For me, Budweiser's 2020 ad is an instant hit.
Having 'gone live' ahead of time there is already some online chat, but I'll be interested to see how it received when its viewed by around 100 million people during the Super Bowl.
The Big Idea
No huge celebrity faces, no flashy camera tricks or big productions, this ad focuses on those moments of human affection, both ordinary and extraordinary, to reassert what it means to be an 'American'.
60-seconds of simply narrated brilliance which lets 'everyday people' share the stage, sometimes for the smallest of gestures and others for overcoming significant obstacles.
They didn't talk about 'football' or rely on big names; they told an alternative American story using events of cultural significance.

What They Did
Budweiser created a film mixing styles, clips, aspects and resolutions that adds something to the finished product overall.

It's more honest, it doesn't rely on polish or perfection, instead it leans on achievement and affection, evoking real emotion.
The recognisable faces within the content speak to wider issues.
Ali Krieger and Ashlyn Harris are FIFA Women's World Cup champions, but they're also married to each other and advocates for LGBTQ+ rights.
Ken Nwandike JR, known as 'free hugs guy', is a peace activist and voice of reason in times of high tension.
These moments, though brief, say so much.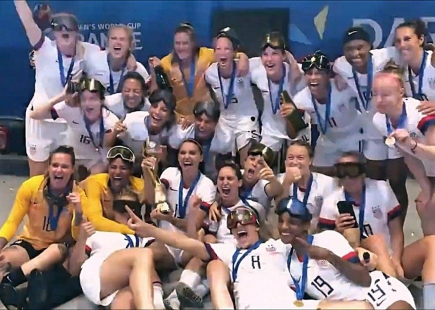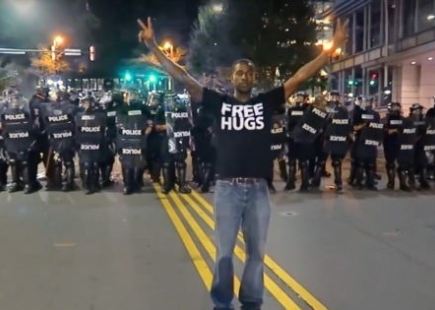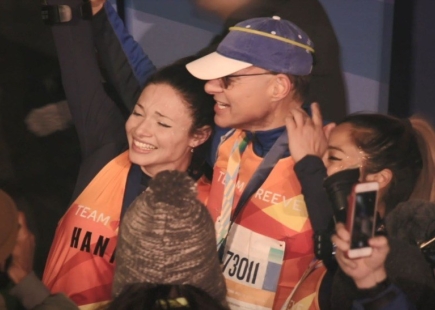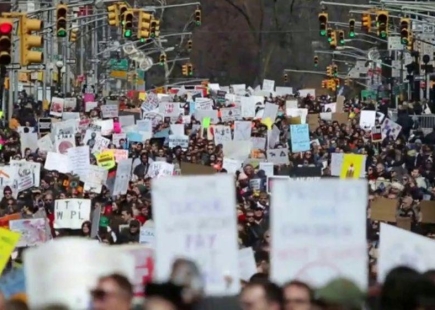 The Review
The juxtaposition between the voice over and (mostly) unedited, raw visuals is on point, it takes you on a journey of feeling throughout.
Budweiser is telling you the story of what it feels like to be American in a tongue in cheek way which reflects their diverse culture, using the myths to elevate their message. The irony of the words doesn't take away from the power of the clips.
The user generated content - a lot of which had already done the rounds on social – made it feel more authentic and real.
I'm not American by any stretch, but the ad felt personal, powerful and true.
You can't help but be moved by what you're seeing.
Unlike when Nike used Colin Kaepernick as the face of their 'Dream Crazy' ad campaign – which although divisive was awesome, won a load of awards and paid off for them financially - Budweiser didn't have to choose a side. They manage to tread carefully with a foot both sides of the fence, speaking to 'America' without isolating anyone.

You see visuals of Boston marathon survivors, the US army and kind gestures between strangers, as well as firemen, health workers, delivery drivers. It's representative. There are sensitive subject matters featured but done so in a way that it won't offend.
Caps off to Kathryn Bigelow and everyone at David Miami.
In Hindsight
My biggest criticism of the whole thing is the shot of the bud bottle opening towards the end, it stands out like a sore thumb.
Not only does it not fit with the wider video but they 'pop' a screw top, so it doesn't really make sense.
You can imagine the client wanted more 'branding' or 'product' to be included, which is unnecessary as they had great branded shots already, which featured Budweiser in a more human way.
You knew it was a Budweiser ad long before those final frames.
Another criticism would be the decision to release ahead of time.
With it being such a great ad, it feels like a missed opportunity to not have that big 'wow' moment.
If you enjoyed this article, you can subscribe for free to our weekly email alert and receive a regular curation of the best creative campaigns by creatives themselves.