The Show Must Go On: Ballet dancer shines in this Christmas spot for Amazon by Lucky Generals

A campaign by Lucky Generals
Award-winning director Melina Matsoukas gives French Ballerina Taïs Vinolo the spotlight in a Christmas campaign for Amazon. The ad demonstrates the determination of a highly trained dancer in the face of the Covid-19 pandemic and sends a message of hope for the arts whilst aiming to capture the community spirit which is guiding the world through this crisis.
The ad follows a talented young ballet dancer as she prepares for the role of a lifetime. This being 2020, things don't go to plan, but with the support of friends and family, and her own tenacity and optimism, she delivers a spectacular performance for her awestruck neighbours. Amazon's 2020 Christmas campaign launched on TV on the 2nd November with the 60-second advert. The full 120-second advert aired 3 November.
Simon Morris, VP global creative at Amazon, said: "Our TV ad is inspired by and pays tribute to, the unbeatable human spirit and the power of community that we have witnessed so often this year."
The TV advert, created by Lucky Generals for Amazon, shot on 35mm film by cinematographer Rina Yang and presented in 3:2, the format of 35mm SLR imagery, is helmed by French ballet dancer, Taïs Vinolo, in the starring role after a global casting search by Kharmel Cochrane. The production design was created by Jahmin Assa (mid 90's and Seberg).
The film features custom costumes designed and created specifically by Matthew Joseph and Ed Marler, and was edited by Andrew Morrow (Black is King).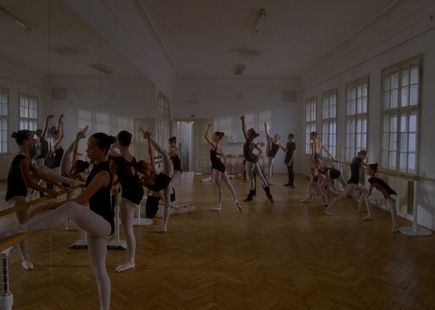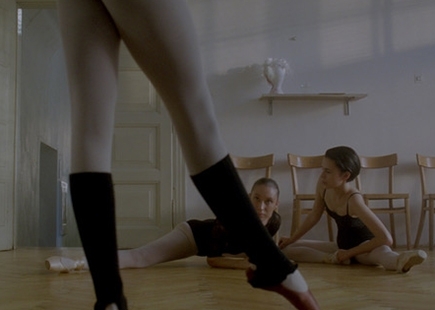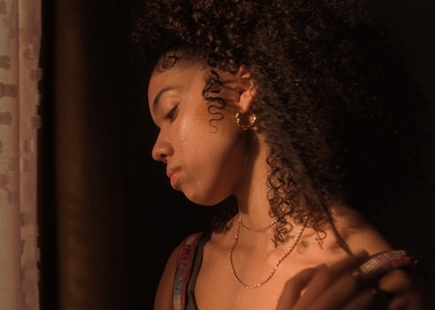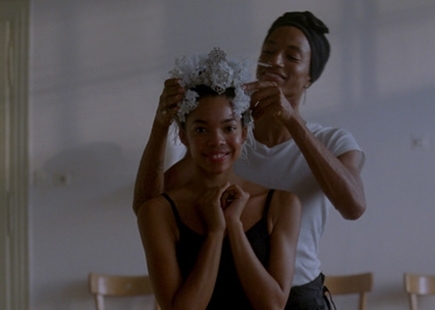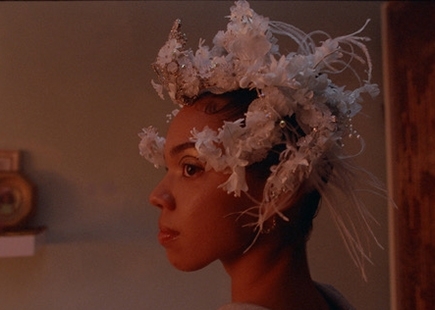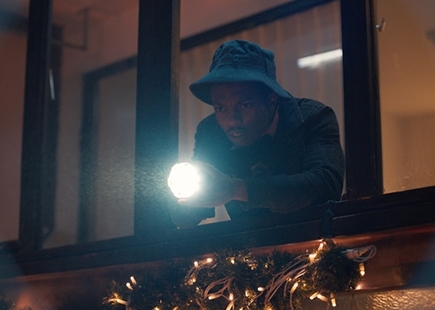 PRETTYBIRD UK co-founder and executive producer Juliette Larthe commented: "The set was fully inclusive, and the crew matched the cast in terms of representation, which was very important to fulfil for comfort and performances required by the on-screen talent. The commercial production also had the client agree to pay for the trainees to attend and learn on the shoot. PRETTYBIRD worked with Lucky Generals and Amazon to include 5 trainees, 3 of whom came from ELAM the Arts and Film Academy in East London."
Taïs Vinolo, ballerina and star of the Amazon Christmas 2020 advert, said: "When I was growing up in the French countryside, there were no young black girls studying ballet with hair like mine, or even on TV, meaning I had no one to identify myself with. Being on this shoot helped so much with this, enabling me to own who I really am, who I want to be and what I represent. I am so proud to have been part of this project since the message of it means a lot to me and even more so in this very difficult time that the world is going through.

Credits
AMAZON: The Show Must Go On
AGENCY: LUCKY GENERALS
HEAD OF FILM: JOE BAGNALL
ASSISTANT PRODUCER: CAMILLA HEMPLEMAN
FOUNDER: DANNY BROOKE-TAYLOR
BUSINESS DIRECTOR: MINNIE VAUGHAN
CREATIVE DIRECTOR: LEE SMITH
CREATIVE DIRECTOR: NICK BIR
CREATIVE: GEORGE ALLEN
PRODUCTION COMPANY: PRETTYBIRD UK
DIRECTOR: MELINA MATSOUKAS
EXEC PROD/LEAD PRODUCER: JULIETTE LARTHE
EXECUTIVE PRODUCER: TED THORNTON
HEAD OF NEW BUSINESS: MIA POWELL
LINE PRODUCER: MARIAN MIKHAIL
PRODUCTION MANAGER: BENJI LANDMAN
PRODUCTION CO-ORDINATOR: JESS GLAUS
DIRECTORS ASSISTANT: YAZZ ANDERSON-MOORE
1ST AD: TINA FRATNIK
DIRECTOR OF PHOTOGRAPHY: RINA YANG
PRODUCTION DESIGNER: JAHMIN ASSA
ART DIRECTOR: BARBARA AYOZIE FU SAFIRA
COSTUME STYLIST: MATTHEW JOSEPHS
COSTUME DESIGNER: ED MARLER
SEAMSTRESS: ROW SEWARD
STYLIST ASSISTANT: OLIVIA KAIAFA
POST PRODUCTION SUPERVISOR: NEIL CUNNINGHAM
3RD ASSISTANT DIRECTOR: KITTY RAJAKULASINGAM
MAKE UP ARTIST: MATA MUMVADI
MAKEUP ASSISTANT: MARIE REITNER
MANICURIST: LOUI-MARIE EBANKS
HAIR DESIGNER: ISAAC POLEON
HAIR ASSISTANT: HARRIET BEIDLEMAN
MOVEMENT DIRECTOR: MJ HARPER
MOVEMENT DIRECTOR ASSISTANT: BRITTANY YOUNG
CAMERA TRAINEE: YSSIS MCKEN
TRAINEE: VICTORIA LAWAL
TRAINEE: LUCIA RITUCCI
ART DEPT TRAINEE: BERHAN MEDHAEN
CASTING: KHARMEL COCHRANE

STARRING:
TAIS VINOLO
TAMSI
YASMINE HOLNESS-DOVE
ANTHONY ARIS ASOLA
DAVID ANTHONY
PARIS KELLY
MJ HARPER
CLIENT: AMAZON
VP GLOBAL CREATIVE: SIMON MORRIS
WW EXECUTIVE CREATIVE DIRECTOR: JO SHOESMITH
GM EU INTEGRATED MARKETING: ED SMITH
SENIOR CAMPAIGN MANAGER: JENNIFER FINCH
CREATIVE PROGRAM MANAGER, GLOBAL: JENNIFER ORRESTAD
SENIOR CREATIVE PROGRAM MANAGER, GLOBAL: KARA YORK
SENIOR CAMPAIGN MANAGER, GLOBAL: KELLY MCFARREN
SERVICE COMPANY: DIVISION
EXECUTIVE PRODUCER: ROK BUKOVEC
LINE PRODUCER: BENJAMIN BEGOVIC
PRODUCTION MANAGER: ALENKA PROTIC
PRODUCTION COORDINATOR: IDA URAN
LOCATION MANAGER: DRAGAN MLADENVIC
1ST AD: TINA FRATNIK
PRODUCTION ASSISTANT: ALEŠ PAJNIC
PRODUCTION ASSISTANT: JAN MILIC
PA/DRIVER: SEBASTIAN LOGAR
PA/DRIVER: LUKA SLAK
1ST AC: NIKA DRAKULIC
KEY GRIP: KRISTJAN POGACAR
GAFFER: JERNEJ PREBIL
ART DIRECTOR: NATAŠA ROGELJ
STYLIST: VALTER KOBAL
TRANSPORTATION CAPTAIN: MARJAN POLJNER
MEDIC: VITA MEDIC
CASTING COORDINATOR: ANA URBANCIC
EDITOR: ANDREW MORROW
EDITOR 30": REBECCA LUFF
EDIT ASSISTANT: DAVID BELIZARIO
POST-PRODUCTION: ETC
AUDIO POST PRODUCTION: 750MPH
SOUND: SAM ASHWELL
MUSIC COMPOSITION: PETER MAUDER
COLOUR: COMPANY 3
COLOURIST: TOM POOLE
COLOURIST PRODUCER: ALEXANDRA LUBRANO
LAB: FOCUSFOX